Reply
Topic Options
Mark Topic as New

Mark Topic as Read

Float this Topic to the Top

Bookmark

Subscribe
Highlighted
StellviaRising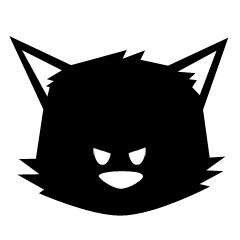 Offline
Re: Would you be able to go back to gaming as we knew it before this gen?
If you woke up one day, and found yourself in the past prior to the start of this gen, would you be able to go back to gaming as you did back then, given the experiences you've had up until the present? Do you think your gaming preferences would be different, or the same as they were at the time?
Good question. . I am quite sure that I would fit quite nicely back a gen or 3... I (even being a doctorate in computer science) do not find the online only game play typical of todays games to be as interesting as I would like. I would miss a few features but I would not miss the world of FPS that has grown in the past 5-7 years. I think we have gotten away from one of the cores of gaming to focus on other core items - games have always been a tautology between story telling(RPG), sandbox play(not really existant anymore) and arena play (shooters). Modern games don't see it that way though. They either force feed you a path (see shooters) or the force feed you story (see RPG) - some notable exceptions do exist but on the whole most either cater to one or the other. The wholesale tossing of certain game types out of market is also somewhat depressing. I am a turn based strategy guy from way back and the death of this genre hurts as I find the death of adventure games like space quest and monkey island. There is one final thing that I wish I could erase from this gen all together though... that would be the idea of online bragging... aka achievements and trophies.

I did say I would miss some features and that would be at least some of the abilities to play with friends over the internet cooperatively and the graphical and sound edge modern games have.
If you were given the opportunity to go back in time to a previous gen of your choosing, in this case having control over your fate, would you(note that by doing so, you'd have to give up the spoils of modern gaming)? If so, which gen would you choose?
hmm I was more of a `PC gamer` then a console before this generation so I would have to say the early to mid 80s when developers were building up the tools of the trade - every game was unique and you could get some truely innovative stuff.See games like M.U.L.E , Elite, and Starfox etc...
If graphics had still improved this gen from last gen, but none of the new features that we now accept as standard had been introduced, do you think you would still be the same kind of gamer you are today?
absolutely... .I love the games I love and I still play stuff as old as the late 70s Graphics and Sound while nice icing do not a great game make, Internet access and online multiplayer do not a great game make... what makes a great game is a fun play mechanic and game diversity that does not detract from the fun. With out that core no game is worth playing.
____Rumors are just that - RUMORS____

Formosa's Law: n.
"The truly insane have enough on their plates without us adding to it."
http://catb.org/jargon/html/F/Formosas-Law.html

Godwin's Law: prov.
"As a Usenet discussion grows longer, the probability of a comparison involving Nazis or Hitler approaches one."
http://catb.org/jargon/html/G/Godwins-Law.html


http://mabifiles.nexon.net/movies/teaser/embed_video/mabi_movie03.swf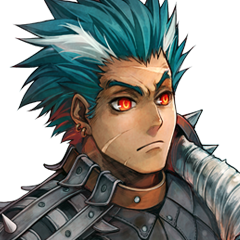 Offline
Re: Would you be able to go back to gaming as we knew it before this gen?
Today's Gen does not live up to the Old Gen, simple as that... So many reasons...
1. Theres always bugs, & Glitches, & they never fixing, only adding more to the list...
2. These bugs have caused my PS3 to not work to it's full extent, or at least caused it to work like crap, it's not the system, cause
other then what the update does to my system, my system pretty much runs like brand new...
3. They launched with the purpous of 1080P & Six Axis Gaming, they never lived up to that, like they promised...
4. Without a decent Profile for your Account, it's almost impossible to go on HOME without having to deal with the most dummest,
moronamous players around, did I forget how outragious, obnoxious, & annoying they are? Yaaaa...
5. New Gen can't make up their mind with all the Consoles, what happened to just one Console? We only need 1 PS3, not 20
diffrent versions of it, WTF...
6. X-Box 360 Craps out so fast, not worth buying...
7. This is a problem i'm having, & have heard a few others have, too, not sure if everyone has it, though, but since my Master Account has reached Max Friends, mostly from HOME, ya, kinda dum, heh, but anyways, I hit a glitch, the glitch accurs when too many people add you enough times where the barrier that blocks them, starts to brake, and eventually stops showing up, & preventing them from adding you, there for deleting your friends in the process, & without your concent, too, & because this is on my Master Account, it spread amongst all my Sub-Accounts, too
8. I'll never go Wii, because PS3 already out did Wii with their Move set up, not only that, but you still have an option for Six Axis, or even a Basic Controller, which I like, As for the X-Box 360 Kinect, I would rather not go that far, unless Gamming went Virtual, & Kinect doesn't come close, srry...
9. Not really a reason, just a thought... The Move Needs Work, I think a Sensitivity setting on the PS3 XMB Screen would be
a nice fix for that, possibly...
These 7-9 Reasons cause me to want to rid myself of the newer Gen Consoles, & go back to the older Gen Consoles...
But if I had ta choose a newer Gen, i'd go with PS3 hands down, even with the massive list of Bugs & Glitches it has, lOlz
They say PS3 does everything? Ya, i'll believe that when it stands up, sprouts legs, & starts running around the room, hahahaa...
If I had ta choose which system is the best ever made, i'd go with the first X-Box, just add 1080P, & Free Internet & you've got Game... However, the world just doesn't work like that, srry, oh, well...
P. S.: I hear the next X-Box will be the best of Next Gen, well see, PS4 should be ariving late, hopefully Sony can finally brake the ice with that console... Sadly if I buy it, i'm only getting 1 game, or 2 for it, I dunno, cause it would cost way too much to buy, & I need ta stop at this point, anyways, heh
I'm not sure, but I think it's the HD & Graphix, that keep everyone from going back to the Old Gen, though, am I wrong? I know graphix & HD just isn't everything, but it's just part of Technology, & with the newer Tech out, it's so hard ta go back to Old Tech, thats just my thought...
I own two NES, 1 Super NES, Sega Genesis, A PS X. X-Box, & a PS3... Lets see what Next Gen brings us, I can't wait... !
Hey, Yo, Waaaaazzzzuuupp!!! .................................................................................................................
Playstation 4
.......................
Too much Networking, & Socializing, but yet not enough Gaming... ~_~
Not My Style!!!
Get Your Portable ID!
Re: Would you be able to go back to gaming as we knew it before this gen?
I'm not even in the current gaming gen anymore, unless you count Wii. I still play games from before there was a PlayStation. Games are games to me, and what matters is if I have fun playing it, not how new it looks.
I'm at the point where my backlog from all the consoles I've been exposed to is likely too large for me to ever complete, and the current consoles are too expensive, or I don't like the attitude the company running the console has expressed towards their customers. I've become satisfied with the games I have remaining to play, and am probably going to shift to buying this generation's games when they are considered outdated, and will be less expensive to find used.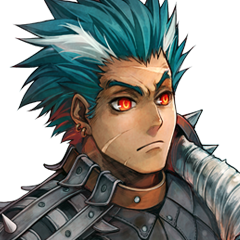 Offline
Re: Would you be able to go back to gaming as we knew it before this gen?
I can understand where your going, however I gotta admit, your what a true gammer is, however... The direction your heading twards is most likely a Failure attempt... The older gen is already outdated as you say, & the newer gen doesn't last long in the stores, not even the older games, they just vanish without a trace as fast as they arive in stores nowadays...
You'll be lucky if you ever get a hold of a good, yet decent game thats old... I'm not talking about going to the store, & picking up a used game, i'm talking about going to the store after the game has already lost it's fan base, & still trying to get it used...
As of right now, games only last a short time before you can't get it brand new anymore, then it goes to used, & that doesn't even last long... After they are used for a while, they go into a Bin at stores like Walmart, & stuff, which usually you find nothing, but crappy games...
Am I wrong?
Hey, Yo, Waaaaazzzzuuupp!!! .................................................................................................................
Playstation 4
.......................
Too much Networking, & Socializing, but yet not enough Gaming... ~_~
Not My Style!!!
Get Your Portable ID!
Re: Would you be able to go back to gaming as we knew it before this gen?
You are forgetting shopping on the internet directly from people that don't want the games in their house anymore. I know plenty of gaming forums with Buy/Sell/Trade sections, and I can get plenty of old games there. Of course a retail outlet isn't going to stock old games for long, but I don't shop retail when looking for them.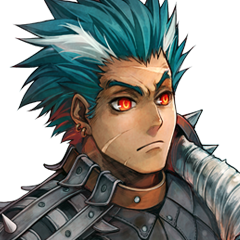 Offline
Re: Would you be able to go back to gaming as we knew it before this gen?
I actually thought of that when I made my statement... Sure you can go, & do that... But let me ask you? How long do you think you could keep going with buying games from other people, rather then the stores... It's also a risk issue, you don't even know who your buying games from, do you really trust every single person on the planet enough to do that constantly?
I think the best way to go about that proccess is... It won't feel 100% Acurrate, but it'll be the closest thing to it...
Go buy a SNES Controller for PC, the closest thing you can possibly find, I know of one that looks exactly the same, & Just download an Emulator for SNES, & go get their Games... If you want older style, try a NES Controller, or something for PC, if one exists...
Funny, i've been playing Need For Speed III: Hot Pursuit for PC with an X-Box 360 & PS3 Controller for like ever now, & it just recently came out for X-Box 360 & PS3, lOlz... Only difference is Trophies, Status Updates, One Course, but resized to be bigger... But still pretty much the same game... I've gotta say, I think i'll just stick to my Original, i'm already using the Controllers, so lOlz...
Hey, Yo, Waaaaazzzzuuupp!!! .................................................................................................................
Playstation 4
.......................
Too much Networking, & Socializing, but yet not enough Gaming... ~_~
Not My Style!!!
Get Your Portable ID!
Re: Would you be able to go back to gaming as we knew it before this gen?
Re: Would you be able to go back to gaming as we knew it before this gen?
I think a more interesting question (at least for me) would be if I would be able to restrict myself to the 7th generation of video games (or just current generation titles in general). I find that I like to replay my favorite video games (this is never going to change). My favorite video games from the 6th generation didn't stop being my favorite video games once the 7th generation rolled around and I certainly didn't stop playing them altogether because of this (the same can be said about even older video games). It truly is unfortunate that the newer models of the PlayStation®3 are not backwards compatible with PlayStation®2 video games.
Twitter: @Sweet13Poison | YouTube: Sweetest13Poison | Twitch: Sweet13Poison
Re: Would you be able to go back to gaming as we knew it before this gen?
Yes, emulation is an option, but not one they like on this forum, hence why I didn't mention it. I know most of the options for playing old games nowadays, it's just that you don't mention certain options on company forums. Don't forget options for old PC games, like Good Old Games (GoG.com) making them compatible with modern operating systems, or using virtual machines (ex. VirtualBox) to run the old OS on modern hardware.
I use a PS2 controller on my PC, for almost any game I play. I don't care what style the controller is as long as it has enough buttons and a comfortable layout. PS2 is a sufficient controller for any classic console up to the Dreamcast, though N64 is a bit tricky.
The current generation isn't even a choice for me right now with the higher cost of the consoles and the games for them, paired with higher living expense costs compared to the wages paid from the average job. Put my giant backlog on top of that and I become unwilling to spend any money on the new stuff. Heck, I've cut my monthly spending on games by mostly focusing on a single MMO for the past few years, since ~$10 a month is better than $30-60 on games that don't last me a month.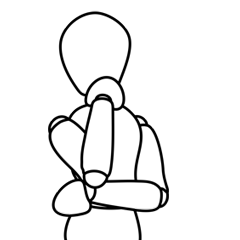 Offline
Re: Would you be able to go back to gaming as we knew it before this gen?
I could definately go back, in fact i enjoy buying the old retro games from the PSstore and playing them on my PS3
I have the following:
after burner climax
joust
Mortal kombat (2 i think)
supersprint
COD classic
gauntlet
Rampage
Im sure there are more I haven't played for a while but I did DL all those at one point and played a bit.