Reply
Topic Options
Mark Topic as New

Mark Topic as Read

Float this Topic to the Top

Bookmark

Subscribe
Highlighted
PlayStation Chronicle: November 2010 (Black Friday Edition)
7 replies 450 views Edited Nov 26, 2010
PlayStation Chronicle: November 2010

Hi and welcome to the new and revamped PlayStation Chronicle! This is the first issue I've had out working with a full fledged team and I'll say it's been really nice getting to know these fine folks as we create these issues for you. This is the first iteration of the Chronicle to come but we have a few surprises for you in the coming months so stay tuned. Enjoy!

News

New PlayStation Heavy Hitter Coming Soon?

November 19th - It turns out that Sony is not done treating us to great games as of yet. According to IGN, Sony will announce a "new PlayStation excusive" December 12th and although there is little known about this mystery game I have some speculations. Anything from Uncharted 3 to the recently revealed - but little known - Sly Cooper 4. With CES 2011 a mere 51 days from today, it will be interesting to see what Sony has to give us next.

Black Ops Breaks Records, Call of Duty Moves On

November 19th - After the problems with Activision's FPS developer Infinity Ward in the recent months the faith of the Call of Duty series was looking shaky to say the least. But with Black Ops comes change for both the studios and supposidy the series. Black Ops-which has had the most funding out of any game in the series history-broke records in sales. Shattering Modern Warfare's record of $550 million USD in the opening week by $100 million USD for a whopping $650 million in one week!

Jean-Bernard Lévy chairman and CEO of Activision-Blizzard said: "The Treyarch studio, which made this year's game, has done better than what the Infinity Ward studio could achieve a year ago" on November 19th at the Morgan Stanley TMT Conference. Also stating "We also have a third studio which was created about a year-and-a-half ago called Sledgehammer, which is working on Call of Duty properties," he added. "We believe this set up of studios working on Call of Duty has demonstrated it can do very well." So what does this mean for Infinity Ward? Are their days of making Call of Duty games over? Saying that Infinity Ward was being "reconstructed".

But with a new studio come new rumors and concernes. It is rumored that the next Call of Duty title which is said to be released the following November will be set in the future and feature "space marines". As for Sledgehammer, little is known about this brand new studio who celebrated their first year in the buisness on July 27th of this year. Weither this new Call of Duty will be worthy of wearing the name is yet to be seen, but with all these bizarre rumors one does tend to worry.

Elder Scrolls V Beyond A Rumor?

November 23rd - To say that Elder Scrolls V is a rumor is perhaps a little far fetched. Sure it has not been officially announced yet, but the information is more then there.

According to Eurogamer.net the game is not only on the bringth of being revealed to the general public, but it's also half completed! The Eurogamer stated: "This source not only confirmed that the game is in current production, but also spoke briefly about the content - with fantasy-sounding phrases like Dragon Lord, something with The Blades - and that voice acting for the characters in the game is currently happening in the weeks to follow.

"The same source confirmed, with official game documents in hand, that this will be the chronological sequel to what happened in The Elder Scrolls IV: Oblivion, which is the latest game in the now 16-years-old Elder Scrolls saga and by itself one of the better RPGs for PC and consoles.

"The sequel to Oblivion is coming, we can hereby confirm without hesitation. It's been a while since 2006, hasn't it?"

Although a Bethesda Software spokesperson had no comment on the matter the game seems far beyond a rumor. With clear documentation and deep details about the game it is clear to us that this game is closer then we thought. Perhaps even announcement material for CES on January 6th.

Sony PlayStation Phone All But Confirmed

November 22nd - Sony Ericsson's Chief Executive Bert Nordberg told the Wall Street Journal "There's a lot of smoke, and I tell you there must be a fire somewhere. Sony has an extremely strong offering in the gaming market, and that's very interesting."

He continued, stating the new product would be shown at next February's Mobile World Congress in Barcelona. With several hints that the Playstation Phone may be a reality it is possible that this may be Sony's next big focus as this phone gets revealed.

Need For Speed Shift 2: Unleashed Revealed

November 16th - After the success of Need For Speed Shift, it was inevitable that a sequel would be pulled out of the never ending hat that is EA's long running racing series.

Shift-which averaged ratings of 8/10 and sold roughly 5 millions copies on all platforms-was argueable one of the best Need For Speed games in the last decade. So the following with a sequal is something to get excited about.

Launching in spring 2011 Shift 2 is said to take the Need For Speed series further then any other in the genre. Marcus Nilsson, Executive Producer, SHIFT 2 UNLEASHED stated "SHIFT 2 UNLEASHED is redefining immersive racing by blending the rush of tearing up the track at unbelievable speeds with the emotional experience of competitive battle," he continues to say "We are also working closely with real-world performance drivers to ensure that SHIFT 2 UNLEASHED captures their experience and becomes the benchmark in authentic racing action."

SHIFT 2 UNLEASHED features an all-new rendering engine with a massive graphics overhaul that puts the player in the heart of the racing action. With an innovative helmet camera view simulating the physical experience of driving at 200mph, the thrilling experience of night racing and authentic degradation of tracks and cars, this is tomorrow's sim for today's adrenaline fueled racer. SHIFT 2 UNLEASHED also incorporates the next generation of Need for Speed Autolog – the groundbreaking network that connects friends for epic head-to-head races and compares player stats for the ultimate social racing competition.

Black Friday Deals

Well, you've eaten your turkey, and stuffed yourself with mashed potatoes and gravy, filled up on stuffing, and gorged yourself in pumpkin pie. So what does that leave for tomorrow. No, not leftovers… Well ok, I'm sure you got some things hanging out in the fridge still. But that's not the answer I'm looking for. Give up yet? Drum roll please… *dramatic pause* … SHOPPING!

So, to help you out, your friends here at the Chronicle are providing you with a handy guide to all the deals to serve your Playstation needs. Please note that supplies are limited and most stores have a "first come, first serve" policy, no rain checks. So get up and get on out there and pick up your stuff on the cheap! I'm not kidding. Go, go, go!

So without further delay ladies and gentlemen. Here they are… THE DEALS!!!

Wal-mart (5-11am)

$299.99 - PS3 160gb bundle, with Uncharted 2 and Medal of Honor Limited Edition

$10 titles include: Killzone2, Infamous, Ratchet and Clank Future: Tools of Destruction, God of War Collection, Call of Duty 4

$39 titles include - Red Dead Redemption


Target (doors open at 4am)

$10 gift card on purchases over $100

$299.99 - PS3 160gb bundle. Includes Star Wars: Force Unleashed 2 and Prince of Persia (Blu-Ray)

$127 - PSP3000 bundle with 1gb memory stick, Little Big Planet, and Karate Kid (umd)

$39.99 - Sony Dualshock3 controller

$35 titles include - Need For Speed: Hot Pursuit and Medal of Honor Limited Edition

$17 titles include - Final Fantasy XIII


Best Buy

$299.99 - PS3 160gb with ModNation Racers, Little Big Planet, and Cars (Blu-Ray)

$39.99 - Fallout: New Vegas

$29.99 - Modern Warfare 2, Mafia 2, Battlefield Bad Company 2


K-Mart

$299.99 - PS3 160gb w/ Uncharted 2, Karate Kid (Blu Ray), voucher for The Shoot psn download, $25 gaming coupon.

$129.99 - PSP3000 bundle w/ 1gb, Little Big Planet, Karate Kid, $15 gaming coupon

$99.99 - PS2slim with Toy Story 3

$44.99 - Modern Warfare pack (includes 1 and 2)

$34.99 titles include - Dragon Age Ultimate, Medal of Honor Limited Edition, Fallout: New Vegas, and Need For Speed Hot Pursuit

$39.99 titles include - MMA, NHL 11, Madden 11, The Sims 3



Toys R Us (10pm Thursday - 1pm Friday)

$14.99 titles include - Uncharted 2 and Infamous

Buy one get one for $5, includes - Spider-man: Shattered Dimensions, Need For Speed: Hot Pursuit, The Sims 3, Madden 11, and Medal of Honor Limited Edition

40% off controllers and system chargers



Big Lots

Buy 2 get 1 Free on all $10 games. Title includes Quantum of Solace and Brutal Legend



Radio Shack

$129.99 - PSP3000 w/ Little Big Planet, Karate Kid (umd)

$34.99 - Dualshock3


GameStop

Buy 2 get 1 Free - All pre-owned games and accessories

$299.99 - PS3 160gb include God of War Collection and God of War 3

$14.99 titles include - Infamous, Killzone 2, Uncharted, Ratchet and Clank Future: Tools of Destruction

$14.99 - PSP Road Gear Kid (system case, 2 umd cases, screen protectors, headphones, and car charger)
Monthly Column w/ Rianor5
You've had enough of your old tube TV. You want to take full advantage of the HD capacities of your PS3. You want to buy a new big flat screen TV for your gaming room, but there are so many models! Before you can even choose a size (we all wish we could get the big 60 inches home theater screen, don't we?) or extra options (plug in your computer, direct access to Internet, internal DVD reader, etc), you will need to choose between a plasma or a LCD TV.

When looking at televisions for gaming, the most important factors are color rendering and the ability to show fast-moving action accurately. The colors on a plasma TV will always look better because it does not rely on the backlight technology. However, a LCD will perform better than a plasma when there is a lot of light around; the plasma screen will look dark and you will have to turn off the lights. So if you like to play with a lot of light, you are better off a LCD. However if you like dark gaming rooms, plasma is the better buy. Plasma also renders fast action better as its refresh rate is higher than the LCD.

If you play a lot of horror survival-type games, you know that contrast is essential to seeing the zombie you have to kill before it eats your brain. Again, plasma has the advantage here. The contrast is higher since the colors don't blend in each other. But high-end LCD televisions have achieved a similar result, with a somewhat higher price tag however. You should ask to try the television in the conditions you will use them and see which one you like best.

When you invite your buddies for a night of gaming, not everyone will be able to sit directly in front of the screen (unless you have that huge 60 inches screen I mentioned earlier). In that case you want to make sure that there is enough viewing angle for everyone. A plasma TV has a 160 degrees viewing angle (meaning that the image will not change even if you stand almost completely on its side) while LCD has a 90 degrees viewing angle. Fortunately it is rare that there is so much people that you need the full 160 degrees, so both plasma and LCD work well.

The main problem you will find with plasma screens is screen burn. If you leave a game on pause for more than 10 minutes, the image will start etching itself on the screen. We've all seen old screen-burned computer monitors, and the result is not pretty. Screen burn is much less likely to happen on a LCD screen, so this is something to consider when choosing.

In conclusion, plasma is usually slightly cheaper than LCD, however this is changing as LCD technology is getting cheaper and cheaper. You will probably need to go to the store and try it for yourself; a lot of electronics stores have a room where they display the different models and let you watch movies or play video games. I hope you choose the right television for your needs, and have fun with your video games in full HD!
Chronicle Roundtable w/ SlashZaku

LightJak007: Hey there SlashZaku, glad you could join us.

SlashZaku: Glad to be here.

LightJak007: So this time we are doing a new type of member interview and this time it's about what you think about the community.

LightJak007: In this case, there are new and upcoming changes to the forums, what do you think about these changes generally?

SlashZaku: I like that some features are coming back (custom avatars for instance) and that we're getting some more customization (profiles)
but at the same time, not so sure about the 'platform' jump, mainly because of the layout change and because we're losing the Mod team.
LightJak007: With the layout change, I'm sure you've seen the new God of War forums, what are the positives and negatives of this new platform if there are any that come to mind?
SlashZaku: Yes, I've been to the God of War board to check things out. I like how replying is set up over there, where it takes you to the bottom of the page and lets you use all the posting options from right there (like a Quick Reply) and then immediately posts it (without having to click a link to see your post). I don't like (although they said they're looking into it) the current Edit setup.
SlashZaku: There is a time limit for how long you can edit your post and I think it's entirely out the window when someone posts after you. This completely messes up Information Threads and the ability for members to keep vital info in one post as it becomes available.
DevilishBoredom: That's quite true. Being able to edit a message at any time is a valuable asset to any forum.
LightJak007: Agreed, I hope they can allow all users to edit their own content at all times. I think they could take it away from users who abuse it but for us who write Information Threads, it's an essential feature.
LightJak007: So what do you generally think about the platform switch? Was it worthwhile do you think?
SlashZaku: Having been on the Lithium platform for so long, it's kind of hard to make a 'worthwhile' judgement right on the bat with a new one. From what a few other members have said, some of the new additions are possible on Lithium's platform.
LightJak007: Definitely true. Both platforms have their own special features. I guess we'll have to see what Sony has it store for us that could make the new platform justifiable. Just a couple more questions, why did you join the PlayStation forum?
SlashZaku: I joined the PlayStation forum because I felt that a central community would be better for me at the time. I had decided to leave GameSpot because the whole general site thing with the various fanbases was just too hostile. I've mainly been a PlayStation gamer since the PS1 days so the PlayStation forums was a logical choice.
LightJak007: I left GameSpot for the same reason actually. Good answer! Last question, if there is one forum feature you would like to see in the future used on this forum, what would it be?
SlashZaku: I want to say some sort of 'Chat Room' where you can invite members (maybe for personal off-topics) but I'd also like to see some sort of 'Ignore' feature. A personal Blog too if that's not already planned, just to rant, jot down ideas, or have a place for friends to talk (if the Chat idea isn't viable/possible).
LightJak007: Interesting idea, I think that could totally work. I would actually go for it if they had developers in it too from time to time. Hmmm..

LightJak007: Well, thanks for joining us and also, on a side note, welcome to the team!
SlashZaku: Glad to spare the time and thanks.

PlayStation Classic

Gex - It's tail time!

Now, a few of you may be thinking "Gex? Who the heck is Gex? Ohhhh riiiight that Geico rip-off guy I see in the Playstation Store". While, yes, Kelsey Grammer did in fact start playing the Geico gecko in 1999... Gex predates his reptilian rival by five years!

Back on November 16th 1994 Crystal Dynamics graced us with this wise cracking and television obsessed day gecko known to the world as Gex. Originally seeing it's release on the 3DO, he soon crawled his way into our (then new) Playstations. It was followed by Gex: Enter the Gecko in 1998 and Gex 3: Deep Cover Gecko in 1999. But since this is an article about the first game, I'll save the other two for a rainy day.

Gex is a 2D side-scrolling platformer taking place in the Media Dimension consisting of five unique worlds (Cemetary, New Toonland, Jungle Isle, Kung Fuville, and Rezopolis), each having many levels of their own. Boss battles are to be found and are typical of the genre. You can lash out at enemies with your tail or grab items and power-ups with your tongue… did I mention you can also crawl on walls and ceilings? Gex's snappy one liners (that still give me laughs after all these years) are delivered with precision by comedian Dana Gould.

The story starts a little something like this: Gex is just sitting there zoning out in front of the television like any loyal viewer would when all of a sudden a hand comes out of the screen and grabs him by the neck. You are pulled through the vortex and are standing on a graveyard level map with many television screens. You hop into one in search of (you guessed it) a remote control so you can turn on the rest of the tvs (levels).

Not only is this a franchise I think you should give a chance, I also believe it's time to bring it back for a go in the modern age. A lot has happened to television in the past eleven years. I'm sure Gex has a lot to say about it (and hopefully it would be spoken by Dana Gould).

Gex and Gex 3: Deep Cover Gecko are both currently available in the play station store for $5.99 each and are rated E for everyone. So lock and load little lizard.

PSN Store Updates
Forum Birthdays

EvilbunnyELITE
Burner626
Gravity2go
snakeman07
Carbonox_Ratchet
TheBuni
KILLZONE79
coreno
shungokusatsu
JSiggy

Community Happenings

- Weekly Highlights
Weekly Highlights #224

- Community News
None.

- General Forum Links
New User Guide and Rules of Conduct
The One and Only "Looking for Friends" Thread!
The November "Recent Buys" Thread
Life with PlayStation: PlayStation.com Forums Folding@Home Team!
Also, check out DoubleOSpoon's new Upcoming Games Thread: November 2010 for an update on what's coming out for PlayStation this month!

Meet the Team!
Editor-In-Chief
LightJak007
Main Editors:
Argetlam
DVM-501
Brrnout
Staff:
DevilishBoredom
Xajen1
SlashZaku
tross88
ResidentZoidberg
Amir29
Rianor5
BEMO-844
the_original_se
Thanks for all of your help in creating this issue! We'll see you next month! Stay tuned!
Re: PlayStation Chronicle: November 2010 (Black Friday Edition)
Nov 26, 2010
Re: PlayStation Chronicle: November 2010 (Black Friday Edition)
Nov 28, 2010
Re: PlayStation Chronicle: November 2010 (Black Friday Edition)
Nov 29, 2010
I like commenting, it's my way of contributing.
The news:
I hate speculating when we have no hint on what the news might be. A sequel to a already successful franchise is possible or it maybe a new IP. We have no hint on what it may be, so guessing will not help. We'll just have to wait and see.
Call of duty sells. At this point, everyone knows it. Besides, I've seen more than a few friends on my f-list playing it lately, so clearly this is the most popular game of the month and likely the rest of the year. I do have to wonder if treyarch can keep up the qualit yof the francise like Infinity ward used to. Because Black ops is good, but to so0me people it may not be quite as good as MW2 was last year.
I hate to say it but at this point ES5 is still just a rumor. Because nothing has been officially confirmed. Will we get another ES game? Sure, just maybe not this generation of systems, Because me thinks that Bethesda would rather give us more Fallout games first. That's what's selling at the moment.
Am I the only one that could care less about a Playstayion phone? I mean seriously, who cares?
Finally, you know I'm suprised to see EA go back to NFS shift with a sequel. I mean, Hot pursuit works and honestly the franchise is better staying an arcade racer. Oh well, at least the franchise has gotten better since undercover. *Ugh, shudders to think*
Hawk's Black friday (which may last all holiday season) and cyber monday reccomendations:
Since I get most of my games new, I can honestly reccomend which games are worth picking up.
All of these games at 10 or 15 bucks each: Killzone2, Infamous, Ratchet and Clank Future: Tools of Destruction, God of War Collection, Call of Duty 4. and any greatest hit game you can find for under $20. are all worthe getting ASAP. That is if you don't already have these games.
Red dead redemption at any price. All though consumers may want to wait for a GOTY edition that most certianly will come next year. That way you can get the game with all the DLC.
I would reccomend getting an uncharted 2 bundle or any bundle for people that don't have a PS3 yet. But if you do, save your money. The money that you can spend on LE bundles is best spent on games.
Hawk's monthly article comment:
You know, I would think that the question is not whether or not to buy an HDTV. Because any consumer will find good deals on a standard HDTV this hoiliday season. Thus upgrading from a standard TV to an HDTV is much easier. But I would think that the question is whether or not to take a chance on 3D TV's. Afterall, the price is a bit higher and the technology is newer. Sony is supporting 3D technology with a few PS3 games that are 3D compatible. But, it's still new enough to make most consumers skeptical. I mean the question should be, should I get a 3D HDTV this chirstmas? Or wait a year until the prices go down and there's more games that support it? My personal opinion is that people should wait. Afterall, most of us have an HDTV to play our PS3 games on. So the real question is whether or not we are ready to step into the 3D era of technology. And IMO the answer is no. Because IMO the price isn't low enoughh and there's not enough games that support the technology yet. So, I would reccomend for those that have an HDTV to wait until next year before making that decsion whether or not to upgrade to a 3D tv.
Finally as for the PS1 classic reccomendation of Gex, well if you notice it's not anew addition to PSN. Gex 1&2 have been on for several months. Should people get it? Maybe, but I don't think that either game is really a must-own. There OK and if you don't have anything else to buy then maybe it's a good idea to get either game. But honestly, ther are better games on PSN and hopefully the PS1 classics selection will get better. Because I'm still waiting for THPS2. LOL!
-Hawkfan

PlayStation MVP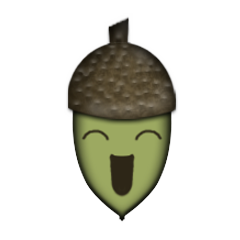 Registered: 07/27/2007
Offline
3472 posts
Re: PlayStation Chronicle: November 2010 (Black Friday Edition)
Dec 20, 2010
It all looks great. Good job guys. I look forward to seeing future issues.
Yes! No! wait...what was the question again?