Reply
Topic Options
Mark Topic as New

Mark Topic as Read

Float this Topic to the Top

Bookmark

Subscribe
Highlighted
Re: MAG 2 Petition for PS4
Re: MAG 2 Petition for PS4
---

tonyTTT09 wrote:


Jesus, I don't mean to be rude, because you seem new here, but give it up already.

Enough with the MAG 2, "keep MAG alive" threads. It's ridiculously redundant.

Go sign the PS blog share and move on.

---
Thank you tony thank you preach it brother
Re: MAG 2 Petition for PS4
If the ps4 is not plannning to launch large online multiplayer games like MAG then i wont buy it. Thats what i want in a game, MAG is still going okay, but i remember when their were couple thousand in each queue... i took those days for granted. MAG 2 for PS4 please!...though if it wont make em a billion bucks they probrably wont consider it. If they care about me they would.
Re: MAG 2 Petition for PS4
MAG would be a lot better if they had a better engine running the game. The aiming is really weird feeling and its just cheap feeling, I like MAG. But it's just not too good in some areas like that.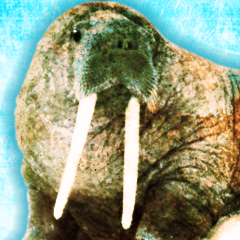 Offline
Re: MAG 2 Petition for PS4
i agree with you bro
and santa monica can make MAG 2 They are pretty good for multiplayer games (:
But the best would be to a have a rich MAG player who create zipper2interractive and buy all the greats zipper interractive programers and make MAG 2 (crazy idea)
Re: MAG 2 Petition for PS4
I strongly agree that mag should only get updated as far as graphics, weapon/attachment combinations, more weapons/attachments, bigger player count for each type of match, 1 new team so we can get new maps for each type of match ( crazy Idea but if 1 more team.being able to play 2 teams vs the other 2 teams or all 4 teams vs each other) overall I think the gameplay should stay the same.. and people saying mag is wack is because they do not have the ability to play as a team and or take commands from someone trying to complete objectives, and no ability to put hard earned time to level up they think army so they think gameplay is easy like cod or other big titles. for the haters = playing mag is not like playing codbo mw3 or battlefield mag is a unique game is not a kid game its a man game. With that said if it dosent get updated atleast bring it to ps4 so I wont have to be switching from ps4 to ps3 everytime I want to play mag.. and yes I will play mag till servers go down. Thank you for reading... your one and only SNEAKHEAD91 ;-p