Reply
Topic Options
Mark Topic as New

Mark Topic as Read

Float this Topic to the Top

Bookmark

Subscribe
Highlighted
112 replies 868 views Edited Jan 21, 2013
Yes we are back
Spade is leader again and we are back on are old site
We are mostly playing blops 2 and will be playing future games like BF4
But I will be returning to MAG with some of the original guys every Friday night and Sunday daytime to mess around,destroy noobs and if we have the numbers scrim anyone who wants a game
Friday 7pm EST / 12 GMT
Sunday 4pm EST / 9 GMT
All old 3C members are welcome (and there friends if there good)
P.S Im sure me and a few other 3C will be up for the anniversary clan battles
Fat suit champ
Fender Bender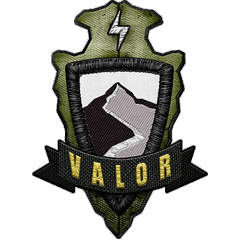 Registered: 02/16/2011
Offline
4020 posts
Jan 21, 2013
---

AZR1AL wrote:


Yes we are back

Spade is leader again and we are back on are old site

We are mostly playing blops 2 and will be playing future games like BF4

But I will be returning to MAG with some of the original guys every Friday night and Sunday daytime to mess around,destroy noobs and if we have the numbers scrim anyone who wants a game

Friday 7pm EST / 12 GMT

Sunday 4pm EST / 9 GMT

All old 3C members are welcome (and there friends if there good)

P.S Im sure me and a few other 3C will be up for the anniversary clan battles

---
Get some numbers and I'm sure VL$ will be up for a scrim next weekend against you.
Jan 21, 2013
Oh look
Another 3C thread.
"Not many people believe in divine retribution. That's because this world's a lazy fellow. However, once in a blue moon, he does a good job." -Kirishima Yukihime

"UUUNIVERSEEEEEEEEEEEEEE!" - Kashiwazaki Sena
Jan 21, 2013
---

InTheBushes321 wrote:


Oh look

Another 3C thread.

---
What do you mean another ??
Not everyday a actual member of 3C posts 3C is returning
Im not some random, Spade knows about it and the guys playing will be actual 3C officers and vets
Like I said in OP not planning to be huge again just run group twice a week for fun and scrim if we have the numbers
Yea Twohot I bumped into half a platoon of VL$ yesterday
I hid in the church tower with a T1 sniper all game and went like 25 - 5 or sumthing lol
But yea depends on numbers could be fun
Fat suit champ
Jan 21, 2013
---

XbLaZer_62 wrote:
Some 3C INBOUND ?

---
Being worked out at the moment
If you don't know this happened
http://dustmercs.blogspot.co.uk/2013/01/the-return-of-3c.html?showComment=1358791802041&m=1#c2509065...
Fat suit champ
Uncharted Territory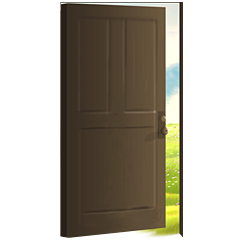 Registered: 11/07/2008
Offline
1804 posts
Jan 21, 2013
As much as I distaste the majority of 3C for sucking Obo's D for a time, I can say that they are back with few GC members and no Sithis (or at least that's the plan momentarily).
http://www.youtube.com/user/TheGOODKyle
http://www.twitch.tv/thegoodkyle