Reply
Topic Options
Mark Topic as New

Mark Topic as Read

Float this Topic to the Top

Bookmark

Subscribe
Highlighted
[DTA] Dark Firebird is recruiting experianced fighters.
[ Edited ]
232 replies 348 views Edited Jul 21, 2012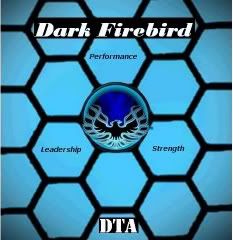 How To Join

Here at Dark Firebird, we take pride in the way we do things. Everyone gets along, and has fun while doing so. If you are inerested in joining our clan, all you have to do is post. If you have any questions, feel free to ask. The members that wish to join just have to post up that they want to join and add me as a friend on PSN. My name is Lrules364. The members who join will be listed below. Once you join up with us, head over to our website and post up your ideals and your thoughts. Thank you for visiting our recruitment area. I hope to see you on the battlefield!
What you Need
Medical Kit

Mic(optional.)

Ability to follow orders

be VERY active on MAG

and the ability to use different guns for different situations.
View our website here:http://www.darkfirebird.clannow.com
Our Mission
Here at Dark Firebird, our mission is to create a clan of unique individuals. We pride ourselves at being an open group willing to help other squads as well as playing offense and defense. We play a lot of roles in one battle, but we all have a good time while doing so. Performance, Leadership, and Strength is our key to victory. They keep each other in check as well as providing a way for each squad member with a task and options. We are strong, we are stealthy, and we are very fast. Do you have what it takes to be a part of us? If so, send me a Friend request and sign up for the site. we would be happy to have you aboard.
Our Clans New Story
After 1 year of being on MAG, DTA has Sucessfully took the MAG world by storm. we have been through thick and thin together. GAFFA has virtually dissappeared though. We hardly see him anymore, and if we do its only for a few minutes. We have gained VERY MANY members and officers over the past year. they are all loyal DTA members. Many were chosen because of their performance on the battlefield. others were chosen because of their knowlage and tactics and ability to communicate with the clans leader while leading other men. they are great officers and great leaders as well.
Our members here are all elite. many have amazing skils and others have great tactics. we have 45 members and all do an amazing job of getting on. we dominate on the battlefield and take pride in our performance. lets no forget the fun jokes and all the laughing that is also present. most of it goes on in lobbies and some carries on all night. From BEER_POOP to Flop A Boob, its all fun and games.
Our tactics have evolved into something truly amazing. We can take on entire platoons with only 5 guys with the right stratagy. tactics and formations have played a large roll in this clan. and when nessacary, our trump cards can be used. its just part of the experiance at DTA. Its a wonderful clan with fantastic players that continue to grow and get better with each day. and each day that passes means more wins for us here at DTA.
The Story of Days Gone By

Hello! Im glad that you have found your way to our recruitment area. Dark Firebird started out on the first MAG Beta and was known as Dark TransAm. We modeled the name after the Pontiac Trans Am/Firebird series that started the car revolution. Shortly after the BETA ended, we all decided to change the name to Dark Firebird because everyone liked it. As soon as the second Beta opened up, we immediatly got to work on the clan. The clan tag changed from DF to DTA to remind everyone of the original name. Halfway through the second BETA, clan members started to never show up. They would be off PSN for a week at a time and when they were on, they would check their mail and get back off. As soon as the second BETA ended, I got rid of these friends to make room for better clan members.
As soon as the game came out I worked on getting the clan back to its original size of about 60-70 members. This way, everyone could play in a squad with people they kne. But sadly, I have only been able to recruit a max of 7 members. Most of them had rented PS3's so they had to leave. The other three just never got back on PSN again for unknown reasons. I am now looking for members as a resut of this. Also, I usually hook up with the Red Eye Clan and their leader very often. So sometimes we can launch an entire platoon together if we have enough members.
Members:
Lrules364(leader)-lvl 70(Vetran Mode 4) (Rapid Assult)
Wezex-lvl61-(Vetran mode 1)[has left for active military service]

bsman1-lvl60-(vetran mode 3)
Josiah177-lvl70-(Vetran Mode rediculous)
Casper313131-lvl57[temporarily out of action due to serious injury]
Church3000-lvl46
leaduong-lvl 60-(Vetran Mode 3)
KJ_Wilkinson-lvl17
Dino-Star-lvl65
EAGLE_232-lvl54
EZ_KO-lvl32
IbeHAWAIIAN-lvl49
josiah2113-lvl37
Kelivan-lvl54
LoudObscentities-lvl 70(vetran mode rediculous)
kiwi_assasin92-lvl70
Neal18585-lvl70
Jace729-lvl 70
RedChaotic-lvl56
Sir_Mister-lvl70-(vetran mode 3)
Dino-Star-lvl60
Rennightmare999-lvl 70
ivanperez6-lvl38-(Vetran Mode 1)
The_Wanderer76-lvl70-(vetran mode 1)
TITAN1999-lvl65-(vetran mode 1)
jace729-lvl41 (Vetran Mode 1)
KJ_Wilkinson-lvl32
lethal_despair-lvl20
craztdude211-lvl57-(vetran mode 1)
kiwi_guardian-lvl66
LoudObscenities-lvl66
SpartanWarLord7(vetran mode 7)
Blue-Leader/Commandor
Red-Sub-Leader/Second in command
Green-Clan Officer/3rd in charge

(please note that all members have a say in the clan. When the clan members have ideas, the clan officers/leaders must listen to them. Every person has a say in what goes on. We keep an open door to any and all suggestions, ideas, or thoughts. The Officers were chosen from their ability as leaders. (not by how many kills or their k/d ratio.) A 7th or even 8th Officer may be needed soon if the clan gets bigger. So do your best when out on the battlefield.)
I Only Post Everything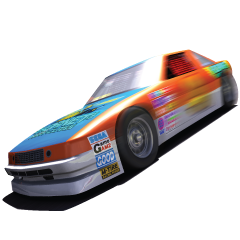 Registered: 02/25/2009
Offline
1292 posts
Re: Dark Firebird [DTA] is now recruiting!!! Sign up now!!!(for Raven only!)
Mar 14, 2010
Re: Dark Firebird [DTA] is now recruiting!!! Sign up now!!!(for Raven only!)
Mar 14, 2010
I Only Post Everything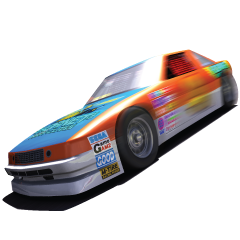 Registered: 02/25/2009
Offline
1292 posts
Re: Dark Firebird [DTA] is now recruiting!!! Sign up now!!!(for Raven only!)
Mar 14, 2010
Here is your sig:http://i304.photobucket.com/albums/nn162/Lrules364/GAFFA-4U2NVsubleadersig-1.jpg
For some reason I have been having trouble with my signatures. I dont know what it is but it just wont work right. Ill get it eventually. see you in about an hour.
I Only Post Everything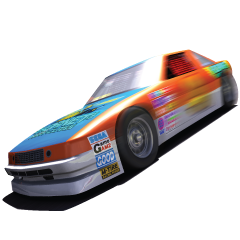 Registered: 02/25/2009
Offline
1292 posts
Re: Dark Firebird [DTA] is now recruiting!!! Sign up now!!!(for Raven only!)
Mar 14, 2010
---

oxy556 wrote:
So you guys are still activily recruiting? How many members?

---
On the Beta, we started out with around 60-70 members. they when the game came out, I was only able to get a couple. But right now, we only have 3 because everyone from REC left last night to sver for some inside info. If you would like to join, let me know.
I Only Post Everything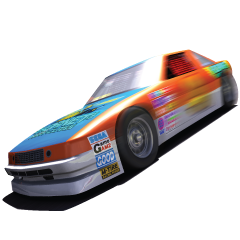 Registered: 02/25/2009
Offline
1292 posts
Re: Dark Firebird [DTA] is now recruiting!!! Sign up now!!!(for Raven only!)
Mar 14, 2010
oops sorry man, i already made sig earlier. hope you don't mind
http://i194.photobucket.com/albums/z39/tardgaffa/DTAtag.jpg = lol tardgaffa from my old ut2004 clan {TARD}