Reply
Topic Options
Mark Topic as New

Mark Topic as Read

Float this Topic to the Top

Bookmark

Subscribe
Highlighted
15 replies 18 views Edited Feb 24, 2010
Avatars and Dynamic Themes FTW!
Message Edited by zpr_DunhamSmash on
02-23-2010
06:28 PM
Jeremy Dunham
Senior Designer, Zipper Interactive
http://www.twitter.com/DunhamSmash
xX-FIRE-FLY-Xx
Lombax Warrior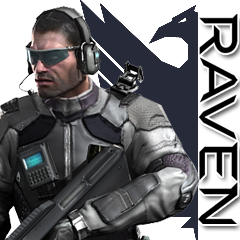 Registered: 06/09/2009
Offline
127 posts
Re: MAG Represents on PSN
Feb 24, 2010
It awesome that we get Avatars and Themes ,which the store will have 9 bucks from me this Thursday .I was wondering if we will see music from the game in there too ,also maybe give us some clue when some DLC is coming out. Not dates but maybe a hint ,I been playing since the Qore beta and I know some of us are already wanting something new . Anyways thanks for creating all this awesomeness.
Re: MAG Represents on PSN
Feb 24, 2010
no offense, but i would rather have DLC or maybe fixes to the multiple glitches still remaining. there's nothing bad about themes and avatars but why themes and avatars 1st?
StalkingSilence
Fender Bender
Registered: 01/23/2007
Offline
3553 posts
Re: MAG Represents on PSN
Feb 24, 2010
I guess that sort of makes the Unofficial MAG Premium Avatars Thread obsolete, eh?
To everyone saying they would rather see a patch... I'd tell you that a DIFFERENT group with entirely different resources makes the patches than makes the PSN themes and avatars. In fact, Zipper may not even make these at all, wouldn't be surprised if it was a SCE art team (but I can't confirm that).
haha I would HOPE that you don't have artists programming the game and game developers making the artwork. You guys are a riot!
Uncharted Territory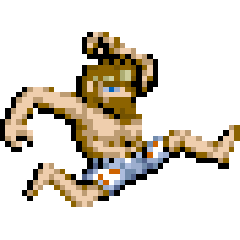 Registered: 11/22/2006
Offline
1508 posts
Re: MAG Represents on PSN
Feb 24, 2010
Awesome! I got the new avatars but it isn't showing up here ... how long does it take this forum to update?
"I assure you, dear fellow the game is the only reason I continue to exist on this wretched patch of grass and gravel we call a world. Without it, life would be so boring one might as well curl up into a ball and drop oneself into the river." -- Simkin, The Darksword Trilogy
StalkingSilence
Fender Bender
Registered: 01/23/2007
Offline
3553 posts
Re: MAG Represents on PSN
Feb 24, 2010
---

NEOSIMKIN wrote:
Awesome! I got the new avatars but it isn't showing up here ... how long does it take this forum to update?

---
"We've been having issues with avatars on the community. If you notice, new users avatars don't show up. We're aware of the issues and we're working on getting them resolved. The login issues we've had took top priority." - RazorBlade07 (admin)
Source: http://forums.mag.com/mag/board/message?board.id=chatter&message.id=9360#M9360