Reply
Topic Options
Mark Topic as New

Mark Topic as Read

Float this Topic to the Top

Bookmark

Subscribe
Highlighted
The BETA thread [beta only conversation - Sep 27]
7232 replies 74 views Edited Sep 27, 2008
Hi all, I'll be updating this thread daily with information about the beta and where keys can be applied for in this thread only. I won't be responding to any others, simply because there are so many of them. Please note that the current information is unlikely to be updated further today.
LittleBigPlanet Beta FAQs
How do I join the beta?
Over the next week there are over 25,000 codes being given out through various websites around the world. I cannot name the sites here, however the LittleBigPlanet News Site will be giving out more details.
What if I don't get a key, I really want to play!?
This beta is being released in order to test element of the online game. As such it should not be seen as a demo, a trial or anything more than helping us to ensure that the server architecture is running correctly. If you don't get a key you are missing out on a version of the game which is extremely limited and not fully representative of the final Blu-ray release of the game.
If you don't get into the beta, sorry for the disappointment, however the full game is not far away and in the meantime you can (enviously, I know) read many hundreds of reviews from those who are helping with the testing.
I saw a key for sale, should I buy it?
Absolutely not. Any key which has been used already will be disabled as soon as it is used a second time. While some people may be selling unused keys it is firstly not worth the risk and secondly in violation of the EULA.
If I ask for a key can you give me one?
Please don't ask for keys here, it won't do you any good. Similarly don't ask for keys on the forum as a whole, it won't help your chances, and just makes the place look untidy.
I heard that some smaller websites were getting 5 or 10 keys to give away - why such a small number?
This is being done as a thank you to smaller communities who have been supportive of the game during its development, and is our way of ensuring that a community lead game such as LittleBigPlanet truly recognises that a game community doesn't end with the game and official website.
I got a beta key/code but it doesn't work!
First ensure that you have a brand new key. If you've shared it with someone else the key will become inactive. Secondly, Beta keys only work in the same region as they were issued. So if you've a North American key you can only use it on a North American account, European key on a European account and so on.
If I create a level or object in the beta will it be available in the full game?
The safe answer to give is no. We will definitely be deleting at least some of the content that has been shared so far if not all. The beta is a test of the online side of the game, so we strongly recommend that you don't invest time building your masterpiece as it will probably be removed before the game is launched. The priority here is for you to test things, try it out, upload plenty, download lots and play multiplayer. There'll be lots of time for you to create the greatest level ever after the game comes out.
Message Edited by Sam_Protagonist on
09-27-2008
12:58 PM
_________________________________
Senior Community Development Manager
XDev Studio
Sony Computer Entertainment
Uncharted Territory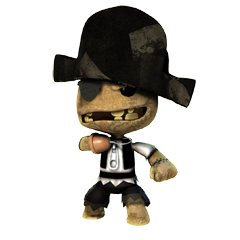 Registered: 08/27/2008
Offline
1447 posts
crazyplr99
Hekseville Citizen
Registered: 07/31/2008
Offline
389 posts
Re: The BETA thread [please only post beta/key requests here]
Sep 24, 2008
Sam thank you for the post..
I have been feverishly looking for any NA code giveaways and thus far have been unsuccessful.
It's good to here you'll be updating this post with sites that are giving them away.
Can't wait for more info.
Thanks
Re: The BETA thread [please only post beta/key requests here]
Sep 24, 2008
Sam just tell me this, should I stay home today to try and get a key, or will none be made available today?
Message Edited by joeymp on 09-24-2008 06:07 AM
Re: The BETA thread [please only post beta/key requests here]
Sep 24, 2008
---

Sam_Protagonist wrote:


Hi all, I'll be updating this thread regularly today with information about the beta and where keys can be applied for in this thread only. I won't be responding to any others, simply because there are so many of them.

LittleBigPlanet Beta FAQs

How do I join the beta?

Unless you are specifically invited you can only join the beta trial of the game by signing up through various games websites. The full list of sites will be provided shortly.

What if I don't get a key, I really want to play!?

This beta is being released in order to test element of the online game. As such it should not be seen as a demo, a trial or anything more than helping us to ensure that the server architecture is running. If you don't get a key you are missing out on a version of the game which is extremely limited and not fully representative of the final Blu-ray release of the game.

I saw a key for sale, should I buy it?

Absolutely not. Any key which has been used already will be disabled as soon as it is used a second time. While some people may be selling unused keys it is firstly not worth the risk and secondly in violation of the EULA.

More information to come soon.

---
theres more then one great