Reply
Topic Options
Mark Topic as New

Mark Topic as Read

Float this Topic to the Top

Bookmark

Subscribe
Highlighted
LittleBigPlanet Level Design Tips & Resources ***(LBW Update)***
68 replies 2001 views Edited Nov 4, 2008
http://www.youtube.com/watch?v=aBJlkpTIw48

Level Design Tips and Resources
While I know that some of you in the Beta are having no trouble coming up with some awesome level designs and even those not in the Beta have some great ideas. There are those of us that suffer from what I like to call "LittleCreativeBlock" which I shall define here:
LittleCreativeBlock -noun

When a LittleBigPlanet user has a temporary level creator block. He/She is unable to come up with any designs for a LittleBigPlanet level because there is so much that they can do that he/she does not know what to do with themselves. (also see stumped)
So I found a few things that could probably help you out and maybe people in this thread could help others out who may be experiencing the same problem.
Table of Contents:
Create Tips

Getting Ideas

Create in an Efficient Manner

Level Difficulty and Length

Great and Bad Levels!

Level Creating Resources

Other User's Tips!

Create Tips
So as I've played through on the beta I've noticed that while all the levels are mostly really cool, they are not quite up to par with say Media Molecules levels. I've seen quite a few levels that are actually really rather good, for instance I've played on Warhawk Developer Dylan Jobes level which is very well made and fun. He knows what he's doing because, lets face it, he's a creative genius and he's been doing it for a long time. A lot of people are headed in the right direction but are not quite there yet. I think that I can help with some pointers that you should consider when your making your levels.
What gives it that LittleBigPlanet "flare"? I've seen quite a few remakes of things like Uncharted, Mario, and Gears of War type stuff but nothing original that stands out. Of course I could be missing a lot of the levels out there but this is just something I've generally noticed.
DONT'S

A lot of things that I've noticed while playing is that people get a little lazy when they make their levels. If your going to take the time to make a level make sure that you do it right! Spend that extra bit on your fantastic idea and perfect it. Play it through and look for potential bugs and/or problems.
Don't have a lot of things on screen at the same time. By this I mean that you don't want to have like a bajillion little marble things on screen moving around if your playing online. It's something that I know that the beta has a problem with because the frame rate drops.
Make sure that all your ledges and platforms are easily accesible. I was playing on level where you need to get on a rocket car, it was frustrating though because of te way it was placed and made. Make sure that you can always get somewhere on the second or third attempt.
Scoring bubbles! Why do people insist on putting as many as they possibly can in a certain area? Make them strategically spread out, and also have them look really nice.
DO'S
I love puzzels, and I think that LittleBigPlanet lets you create some awesome puzzles. But don't make them to complex, just something that's fun and easy going.
When you create your level, there should be a few stages that you go through. The first stage should be the "foundation" stage. This can be where you layout the basic fundamental parts of your level. It's sorta like a rough draft, you want to make sure that everything is going to work. The second stage should be your "tidy up" stage. Make those edges asthetically pleasing, add some stamps, work on the music. Your third stage will be your "perfection" stage. It's reight before your ready to publish! Tidy up some of the art work, add more music. Just general touch ups to your level. This would be where you want to play it through. Perhaps you could ask a friend to join, have them tell you what they think. I say this because most people go "I haz teh b3s7 l3vel evar!!" and then it really sucks. Have someone play it through with you.
Add little secret areas, they are really fun to look for. There is nothing like having a scavenger hunt where you find items and stuff that people created.
Getting Ideas
Ooohhhh, now this can be the hardest part of making a great level. Coming up with the idea! It's something that I personally have a really hard time with. It's not that I can't come up with any ideas, believe me I can. I just wan to have an idea that I feel could actually develop into something really good. Typically it's good to look for inspiration in places. I know a good place to start when your first starting out in making levels is to look at some of your favorite movies and games. Maybe there is a concept in there that you would like to represent in LittleBigPlanet. Sure it's not original but it's a start to getting those creative juices going! Once your really getting into it, your slowly going to start just generating ideas in your spare time and what not. You'll be popping with fantastic ideas! Something that any artist should do is carry around a notebook. Jot down your ideas and even make sketches for them. This really helps in the creative process as you can see how some of your ideas can develop after a while.
A good way to start coming up with more original ideas is to have a theme. Maybe there is a certain tone that you want to get across, or even a story. Coming up with a story is really great! Levels that have a great story can be right up there with the best! For example, I went to Africa this summer. So I might wan to do a African theme. I'd go onto the internet and just look around at pictures and videos, as well as remember my past experience there. Oh hey, you know what a African jungle cruise would be really cool. So as my idea develops I can come up with things like starting out in a jeep and collecting items as I go. Introduce a little conflict to make it like you have a goal.
Creating in a Efficient Manner
Now something that is going to hinder most people's level design and cause them to get lazy is because they cannot create it fast enough. Most people (including myself) lose interest if a level is taking to long to make. So how should a person solve this problem? The best thing to do when making any level is coming up with a good plan. Try making steps to how your going to make it, work in layers as well. The level creation tool in LittleBigPlanet has a lot of tutorials in it for nearly every object. It would be a good idea to watch them all and get familiar with these tools, you also get stickers and objects for watching them. When your making designs with the block tool, it's probably more accurate to smear it and then cut away at it to form your design. This gives you greater control and accuracy as opposed to trying to build up the design. Try not to worry about materials when your building. Just stick with one material that your going to use a lot. When your done your level you can just change the other materials accordingly. The main way to speed up your level design and be effecient is to PLAN! Make sure you've always got a great plan before you start creating!
Level Difficulty and Length
This is something that I wanted to touch on and something people sould work on more. The levels that you make in LittleBigPlanet should generally be able to be put into 2 categories. The first category is the "Short and Sweet" one, this is any level that can be completed within around 10 minutes and leaves a player satisfied. This type of level most often includes races and can be really competitive. As far as the dificulty goes for this type of level, you should really be able to only attempt an obsticle 1 or 2 times. You also don't want to have to much going on at once, try to make it as straight forward as possible. Make a course that doesn't really deveate from itself and there is not to much exploration. The second type of level is the "Long and Complex" level, these tend to be the most creative and fulfilling (if made well). These types of levels frequently have a story or many goals within it. You can introduce many paths that a player can take and encourage exploration. You will want to incorperate some very creative and ingenious designs for objects that people will need to find. If you do have multiple paths you should really add some sort of way to tell the player where to go. The best way is to add pointers/arrows, you can never go wrong with that. As far as the difficulty goes, you want to make this more challenging in spots and easy going in others. Spread it out, just so that the player doesn't get to frustrated and lose interest. Your main focus is to make the level fun, and you will keep someone interested mainly by making them want to go forward. Whether your making a level in either of these two categories you need to keep your player's interest! Make sure it's something that you would want to play or would expect to pay for.
If you have any think that you find great and should be featured (or even bad) please post a link to it!
Little Big Colossus
by Danielsan88
The Human Body Level
by jjmusicmaneu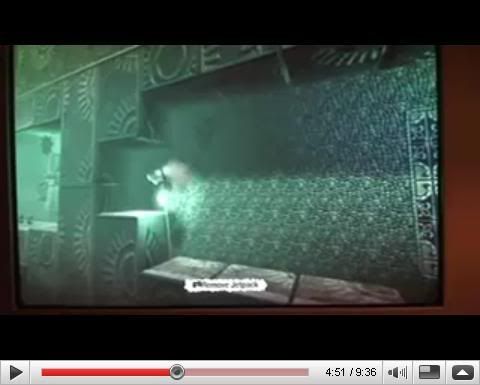 by gevurah22

Great Designs!
Big Ass Dragon Test (Pedobear vs Dragon)
by gevurah22
Game Developer Tips
I found this on Kotaku and I thought they would be really helpful.
David Jaffe (Founder EatSleepPlay):
Make sure you give the player lots of rewards for trying cool things...little treasures and rewards for exploring your map, battling all the ghosts, helping the giraffe reach some fruit on the tree, whatever. Just make sure the player feels like you have gone in before he/she got there and set up lots of cool surprises for him. The player is looking to YOU to make sure they have a good time. Don't let them down. At the same time, if you are not having fun, then change your level. You should do creative work mainly for you. So make sure you enjoy your level first and foremost, otherwise, what is the point?
Mark Pacini., Game Director Armature Studio - Metroid Prime
If you are looking for an easy way to make your level as fun as possible, I wrote up a little level design tidbit that was often used when we were building the environments for the Metroid Prime series. I hope you find it useful!
Try to not show the answer before the player knows the question – If you have a simple puzzle in your level, do not show the player the solution before they know what they are trying to solve. Here is a simple example: You have fire in your level, right? Well, imagine you had a pit of fire that the player could not cross. (It is too long to jump safely across) The only way to cross it is to shut it off by pressing a button. Well, where do you put that button? If you put the button right in front of the fire pit, (See 'A' below) the player will probably push the button and shut off the flames before knowing that's what he needed to do. One place you may want to put the button is above the fire pit, on a platform that the player can reach. (See 'B' below) That way, the player is more likely to run into the pit and realize he cannot get across. When he finds the button above the pit, he will probably feel more rewarded because he figured it out on his own. This is the basic principle behind building good, rewarding puzzles.
Level Creating Resources
So I found this contest that Eurogamer and Gamespot are having. It's for coming up with a great level design. They have some download that are great for planning out and just general tips on creating. Here is a link to the zip of the PDF's, but below I'll post them as JPEG's.
Planning:
Tips: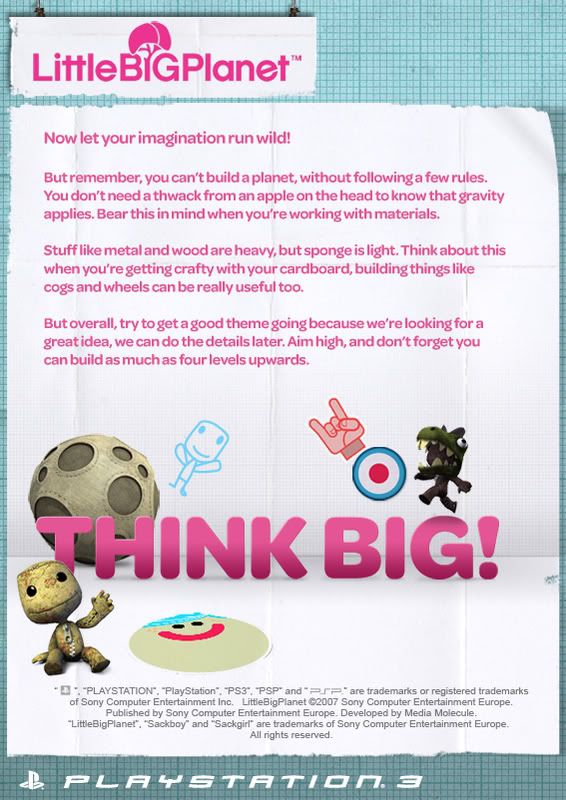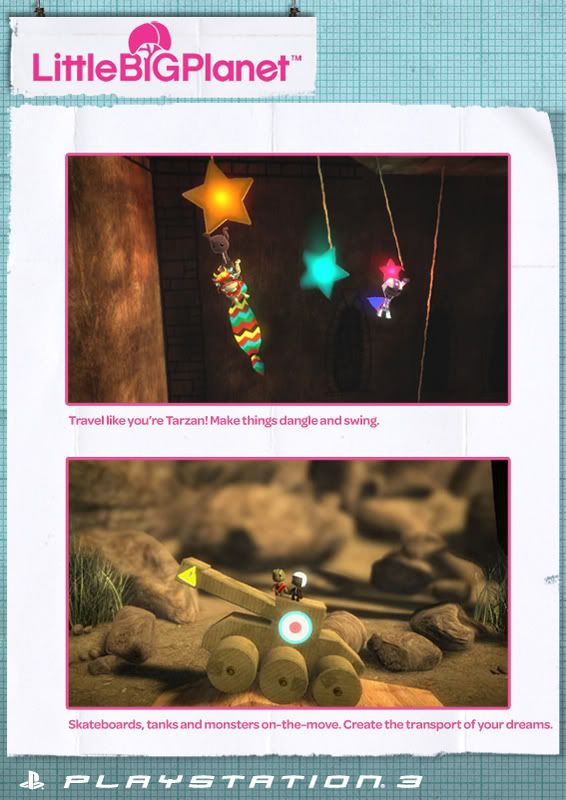 I hope this helped those who are waiting for the game and even the beta. If you don't have the beta, that just means you have even more time to perfect your ideas and plan them out. So no worry's!
Other User's Tips!
Josh*George wrote:


Now I know Sam has said that he is fairly certain that our creations during the Beta are not going to carry over, but for those of you who cannot keep yourselves from building something nice, here are a few tips:

Test your level - Even if you don't test it a lot(know you dont want to waste your beta time) - but any testing is better then none. It makes sure that your level doesnt start off broken or unplayable. Testing is often the most important part of game design.
Descriptors - Add descriptors/names to your objects and levels. This helps everyone playing your levels/using your objects to get basic idea of what you are doing/what your object does. The way you change the name of an object is by clicking the square button on it when you are in create mode and then highlighting its name at the top of the Popit and clicking the x button. For levels, you do it either from the pause menu while you are creating the level, or when you are looking at the moon, you can click the square button and change it there.
Take and Leave feedback - Comment on other players' levels, and ask for feedback on yours. By doing this, you can learn a lot about what your player base likes, and constantly improve. Also this helps get the community more closely knit.

I could go into more detail, but at this time I will leave it at this. Happy creating and keep it up.

---
Todwurst wrote:
Use simple objects to create your more complicated ones.



For example, instead of stamping 5 star shaped pieces into a block (which adds a lot of extra polygons every time it has to calculate a new star), you assemble 5 blocks with one star each into the shape you'd want the monolithic piece to be.

It may sound the same, but it's actually not. The 5 blocks with one operation performed on each of them will have a lot fewer polygons than one block with 5 operations performed on it, because the first operation will be very clean. But for each operation that adds detail/polygons there will be extras that are just kind of hanging around but aren't optimized.

In a 3D modeling program the user would go in and tweak the model and remove extra polygons and such, but that option doesn't exist in the game engines themselves usually. so the trick is to create objects using the shortest and most efficient path possible.
They may not be the prettiest because of the restrictions of the engine, but they should perform better.


*caveat: Since I can't see the wireframes of the level I'm operating on the assumption that they don't have an exceptional algorithm for optimizing meshes after multiple operations. They very well could have something that cleans them up very nicely.

*NEW*
Great Level Creators
There are some truly great level designers out there. So here I'm gonna put some people that I think (as well as others think) are level creators to watch for. Think of this as PSU's hearted authors. Basically these people need at least 2 levels that are truly great. I would much appreciate these people to respond with their tips and ideas. If you guys have any suggestions for people to "heart" please do suggest them.
YouTube Users
PlayStation Underground Users
PSN Users
Medie Molecule and Sony have finally opened their site LittleBigWorkshop.com. It features level creating workshops that users can take part in and even create. There is a very simple level creator and an inspiration thing. I like the idea, and the site is well designed. I'll go over a few of the features here:
blueprint:
So basically this is very (emphasis on "very") simple level creator. You can create some simple level designs, but honestly.. you can do better with a pencil and a pad of paper. It's okay if you really just want a quick design, but it would be faster to just draw it out. As of right now I would not recommend using this. Try playing around with it though. It's frustrating to use at times and it doesn't give you very much control. Some suggestions for Mm (if your reading) though:
Make it so that you can smear blocks and stuff. Take after the style of a painting program. You might want to look into Adobe Air to code the application. Right now it's just so limited and not very usefull. It's not a new feature seeing as this was on the previous site.

Change the UI

Save objects that you've created.
So if your serious about planning your level, take out a pencil and some paper.
inspiration:
Now this is a great idea! It's a great way to get ideas for your creation (thus breaking your LittleCreativeBlock). Make use of this!!! Contribute, otherwise it's not going to help. You don't need to worry about people ripping off your levels or ideas. Let them use it, that way you can have your own version and they can have theirs. Collaborate with people.
workshop:
This is pretty cool, it's pretty much just a area to post your YouTube videos and the like. While it's not something they seem to have worked on a whole lot it's going to be a good resource. Post your workshops here if you like. I'll try making a few myself (once I get the time).
Message Edited by ilikemonkeys on
11-04-2008
01:29 PM
Swatman1
Uncharted Territory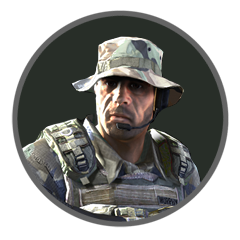 Registered: 09/11/2003
Offline
1954 posts
Ghost of Sparta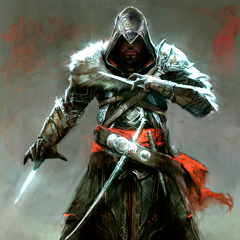 Registered: 08/12/2005
Offline
15117 posts
Re: LittleBigPlanet Level Design Tips & Resources ***56k Warning***
Sep 29, 2008
Thanks, I hope it's helpfull. I've put a bit of time into it. I'll try to update as I go and when the full game comes out. If anyone has anything to add I'd be happy to do so.
Swatman1
Uncharted Territory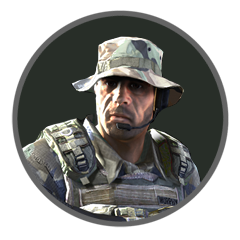 Registered: 09/11/2003
Offline
1954 posts
Re: LittleBigPlanet Level Design Tips & Resources ***56k Warning***
Sep 29, 2008
ill defe favorite this. i like the do's and dont's. please keep adding to it when you gain more knowledge on building, its a very booring place without a code.
Ghost of Sparta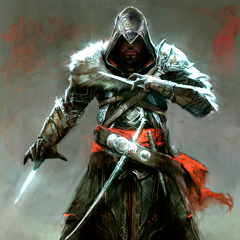 Registered: 08/12/2005
Offline
15117 posts
Re: LittleBigPlanet Level Design Tips & Resources ***56k Warning***
Sep 29, 2008
Ha ha! Yeah, can see that. But there is something people don't know about the beta. There is some limits to it because you don't have quite as much options to create a level with. It's just really good for getting familiar with the controls. So those that have the beta will have a good edge on creating a level quickly and effectivly. I guess I could add a topic about creating a level efficiently as well. I'll have to work on that tomorrow.
DarkX_L3G3ND4RY
Uncharted Territory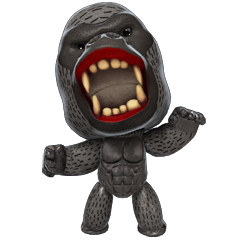 Registered: 07/11/2008
Offline
2128 posts
Re: LittleBigPlanet Level Design Tips & Resources ***56k Warning***
Sep 29, 2008
Ghost of Sparta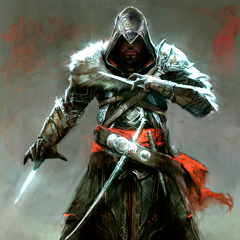 Registered: 08/12/2005
Offline
15117 posts
Re: LittleBigPlanet Level Design Tips & Resources ***56k Warning***
Sep 29, 2008
Great thread! I don't even have the beta yet and I can already tell it's going to help people make some much better levels. +Kudos to this thread!
| Understanding HDMI | Intercoolers | PSEYE | Headsets |
| Folding at Home | Metal Gear Solid 4 |
|/7|
Ghost of Sparta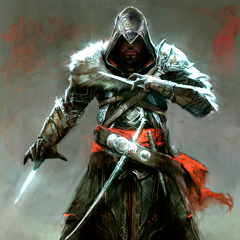 Registered: 08/12/2005
Offline
15117 posts