Reply
Topic Options
Mark Topic as New

Mark Topic as Read

Float this Topic to the Top

Bookmark

Subscribe
DistantWords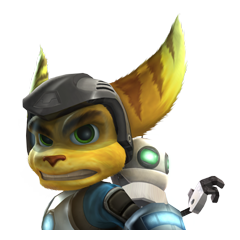 Offline
Re: Little Big Planet Karting Multiplayer
---

sicknpsyko wrote:


I understand the frustration with not being able to change your poppit color; I miss that feature as well, but can we stay on topic here? Does anyone have any insight to the multiplayer issue?

---
Well, as I said above, this was a limitation of MNR, and this game is basically MNR wearing LBP's skin. The over all engine seems to be lifted directly out of MNR with LBP functions pasted on.
I could be wrong, but the impression I get is this:
In LBP games, if one player gets a bubble, all players playing with them get the item in the bubble as well. As long as one player finishes the level, all players finish and have that on their profile. And there are times when one player doesn't technically finish the level themselves because they died and for whatever reason couldn't respawn until someone else gets to the end.
So basically we have a series of games where if you are having problems getting something, you can have a friend help you.
In MNR and LBPK, you have to finish at least 3rd place in order to progress and 1st to unlock extra stuff. (How can player #2 get 1st if player #1 already did kind of thing)
I would guess that UGF wants to make sure that every player unlocks their own stuff without much help? Of course, I haven't played online with LBPK yet. In MNR, I'm pretty sure you couldn't play the story mode online.. At least that's what I remember, it's been a while. So maybe it was just a major over-sight on UGF's part? Kind of like the game thinking a Blu-Ray Remote Control is a second player? (Sorry, that just cracks me up and seems like very poor development seeing as I have never once had another game do that)
Re: Little Big Planet Karting Multiplayer
I haven't tried LBP Central, Land, or Network yet. Thanks for the tip though. I'll try there next. =]
The thing is that you can have four people playing story mode together, and they can all unlock everything together, but it is all under one account. So when there's two of us it's Sicknpsyko and Sicknpsyko (1). I wouldn't mind so much but that means that if one of the other accounts I'm playing with want to play by themselves, they'd have to use my account, instead of like LBP 1 and 2 when it was able to manage seperate accounts.