Reply
Topic Options
Mark Topic as New

Mark Topic as Read

Float this Topic to the Top

Bookmark

Subscribe
Highlighted
Kingdom Hearts Birth By Sleep for PSPgo
25 replies 5256 views Edited Jan 22, 2011
Can you guys put Kingdom Hearts Birth By Sleep for PSPgo in Media Go? You guys said that every game that is available for UMD would be available for download on PSN. This doesn't seem to be the case. This isn't some small title, it's a big and popular title. A big part of the reason people hack/pirate games is because the games aren't made available for them to purchase in the first place. I've called the playstation support line and none of the employees that I've spoken with get why it's not available. All I know is I was promised something with the purchase of this $200 game system and I'd expect you to hold up your end.
sweetness
Re: Kingdom Hearts Birth By Sleep for PSPgo
Jan 22, 2011
I think this is more of a SquareEnix decision, more then Sony.
I think Sony will release Digital / Physical copy, but I think digital copies on PSN for 3rd party decission is left to them.
Re: Kingdom Hearts Birth By Sleep for PSPgo
Jan 22, 2011
I heard it was a Disney issue and they didnt want people pirating it. But that's just a rumor. I've heard plenty of things, but I don't want to be left in the dark about it. Basically I know if they really wanted to they could make it possible to get the game on media go so I could purchase it. And I guess the point I am trying to get across is that if pirating is the reason the game isn't being put up for purchase to download, they are only asking for it to happen by not making it available. As a matter of fact it already has happened:
http://kotaku.com/5720179/see-kingdom-hearts-running-on-a-pspgo
If you don't give people what they want, someone else will. Someone out there had the UMD and uploaded it. I would rather buy a legitimate copy. I'm asking them to do so. When I called Sony, they said the only thing I could do was post in here and continue posting until someone does something about it.
sweetness
Re: Kingdom Hearts Birth By Sleep for PSPgo
Jan 22, 2011
I don't see how not having a UMD will make it more difficult to pirate an eletronics version to be honest.
Re: Kingdom Hearts Birth By Sleep for PSPgo
Feb 4, 2011
Hey vanillakahlua, I went through the same hassle as you, the calls to sony, I even talked to square enix who could not tell me anything either. I would just like to add another unsatisfied playstation network member to the list! Maybe we should start a petition!
Re: Kingdom Hearts Birth By Sleep for PSPgo
Feb 25, 2011
I agree, the more people that state their opinion on this matter, the more chance there is of having someone notice, and while they might not do anything it'll still help to make a point. If anyone else would like to see Kindom Hearts available on media go let them know in here. When I called they said the best chance I had at getting my voice heard was to post on this forum. I still don't have Kingdom hearts, and I bought my PSP go mainly so I could buy that game, I was disappointed to see that I couldn't purchase it for my system. I'd like SquareEnix, Disney, and Playstation to do something about making this game available to me and anyone else who owns a PSP go or likes to purchase their games via media go.
sweetness
SBFFWCKY
I Only Post Everything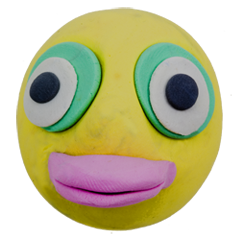 Registered: 03/03/2007
Offline
977 posts
Re: Kingdom Hearts Birth By Sleep for PSPgo
Feb 26, 2011
SBFFWCKY wrote:

I heard the PSP 3000 is getting a price cut...

If you really want to play BBS, buying another PSP is the only option atm.
So it is, guess I shuld save up since my launch PSP is starting to break and somehow I still have other PSP games to buy.
http://www.gadgetreview.com/2011/02/psp-price-cuts-arriving-this-sunday-february-27th.html
"Can you see your end? Then death be yours!" ~ Brahms
Re: Kingdom Hearts Birth By Sleep for PSPgo
Feb 28, 2011
Recent comments from Nomura about BBS and PSN as well as NGP. Courtesy of KHInsider
This is something that many gamers, fan or not, have been  wondering about for the past year or so. Well, we finally have an answer  to catch you up to date with the current situation. 

In the most recent issue of Dengeki Playstation, Tetsuya Nomura  was asked about the Sony NGP as well as content for the Playstation  Network. He replied that, while he currently could not discuss any  possible titles for the NGP, he does want to put Kingdom Hearts Birth by Sleep on the PSN, making it available for download.

However, because of Disney and Utada Hikaru, the plans are left  at a standstill. No specific reasons were mentioned, but it shouldn't be  a surprise that Disney doesn't take kindly to having their products  released digitially as downloadable content, and likewise a similar case  with Utada. Another thing to mention is that they may have to apply for  a new license to use her content for this release. 

Update: There are some reports that say that Nomura states  that Disney and Utada are not what are putting the game on hold, but  that he has something else (he wouldn't specify) that he's working on  first.
http://www.khinsider.com/content/view/1871/339/
"Memories are forgotten, but never lost."
Re: Kingdom Hearts Birth By Sleep for PSPgo
Apr 3, 2011
Thanks for that kh insider update. I'm glad someone has looked into the situation and let us know what's up with Kingdom Hearts and PSN; although they couldn't say much.
In response to SBFFWCKY's comment:
As far as just buying a new psp3000 my line of thinking is not: Oh well there's nothing I can do, so I'll just go drop another $129 on another psp and another $30 on the kh umd.
My line of thinking is more like: Yea there's nothing I can do and that's wrong because I was told I could get any umd on the PSN. So I'm gonna start talking about it and get other people who agree to talk about it to hopefully start a process of changes.
KH is a popular title, too popular to not allow everyone who owns a psp system (no matter what kind) to play it.
Take a look at this youtube video of Sony unveiling the PSPgo at E3 2009. Skip to 5:27 in the video and you'll see Kaz Hirai flat out say: "And most importantly all PSP titles moving forward will be digitally distributed via the Playstation store and at retail via UMD as well."
http://www.youtube.com/watch?v=TGKC64Kcvjk
sweetness