Reply
Topic Options
Mark Topic as New

Mark Topic as Read

Float this Topic to the Top

Bookmark

Subscribe
Highlighted
What I think and you think Jak 4 should have
11 replies 178 views Edited Sep 10, 2010
In Jak 4 Lets have the game be in Haven city, Spargus (wasteland), and Kras city (from Jak X). I hear a lot of people say "imaging how Jak 4 would look like with the Uncharted 2 engine!!" And I know what it would look like!! It would look like... UNCHARTED 2!!!!!!! And I don't want it to look like that!! Naughty Dog should ask Insomniac games if they could have some of their technology that they used on ratchet and clank and in return, give insomniac some of their technology so Insomniac cane make better Resistance games. Then Naughty dog could tweak it to their liking. As for the story, how about the dark makers and the metal heads realize that if they work together it would be harder for Jak to stop them (not that they could stop him). So if the Dark makers and the Metal heads came from other dimensions wouldn't there be more of them from those detentions? As for Jak's powers let him not only control dark and light eco, but also yellow, green, red, and blue eco!! But how about Daxter gets some more game play than the last few games!! How about Daxter's game play is a little more like Jak's game play from the first Jak and Daxter game? That way we can have some non shooting plat forming!! Speaking of shooting, how about we give Jak a new arsenal of weapons that are even more bad ass than the ones from Jak 3!! And how about some racing from Jak X, and the ability to customize your Cars!! O, and another story Idea, how about have another time like story, like Jak 2's story!! A lot of people think that Jak is Mar but if you think about it he's the last AIR of Mar!! So he's related to Mar, It just happens that his dad (Damas) named him Mar, and I'm ok if you don't agree with me on that, its jest an idea. How about we also give the game some flying levels like in Jak 3 when he attacks the "KGB" flying base. O, and the jet board must return!! If you have any other ideas that I forgot to slip in hear, leave a comment and tell me about it. Thanks. FOREVER MAY JAK AND DAXTER LIVE!!!!!!!!!!!!!
ClassicSpyroFan
Lombax Warrior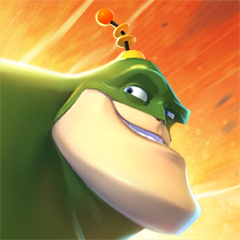 Registered: 07/10/2010
Offline
129 posts
- First thing, put Daxter back into the title! I never un...
Oct 3, 2010
- First thing, put Daxter back into the title! I never understood why they removed his name from the title of the sequels. At least H.I.G done something right with The Lost Frontier.
- In terms of story, I want a epic story like Jak II and Jak 3. I can't think of ideas of a plot but they should probably focus on Jak becoming Mar since The Lost Frontier never touched on this.
- The new Jak & Daxter should focus more on platforming rather than combat. I just felt there should of been more platforming in Jak II and Jak 3.
- Daxter should be more playable. I liked how they made him playable in Jak II and Jak 3 but there wasn't enough moments like that. Don't have Dark Daxter, that was just stupid!
- New eco powers like The Lost Frontier tried to do. I liked how H.I.G added new eco powers for Jak but I think that they could be done better in some cases.
- New weapons. The weapons were great but I think they should introduce new and more varied weapons.
That's all I got right now. I'll edit this if anything else comes to mind.
jak in it's REGULAR ENGINE. 1. To explain the time warrio...
Oct 4, 2010
jak in it's REGULAR ENGINE.
1. To explain the time warrior like maybe you can go to diffrent times and fight diffrent creatures.
2. Maybe u can play as samos, jak, daxter, sig, torn and more.
3. Maybe a part when u play as kiera as a mecanic and desighn guns and cars.
4. And krew's daughter can give u some missions that give you alot of money to support #3.
tell me what u think
Oct 26, 2010
naughty dog needs to make jak 4 on ps3 with competitive multiplayer mode like team deathmatch some kind of CTF and combat vehicles like the mech suit from jak 2 and 3 but with guns on it. And maybe a survival mode against metal heads and krimson deathbots.
There could also be co-op story with one player as jak and have player 2 as daxter but with eco powers of his own like yellow eco blasts from his fists like precursor legacy. And his own special melee attacks and some vehicle missions where player 1 (jak) is driving or piloting a hellcat/zoomer or plane and player 2 (daxter) controls the guns or turret.
ClassicSpyroFan
Lombax Warrior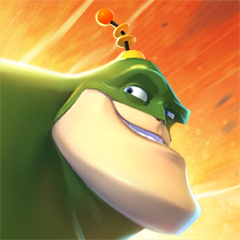 Registered: 07/10/2010
Offline
129 posts
Oct 28, 2010
if you go to this link you can see what jak looks like on ps3 but by naughty dog it'd probably look even better.
http://gameinformer.com/b/news/archive/2010/10/08/sony-renames-heroes-on-the-move.aspx
id say it might not be that great of a game but i think i could just be a hint at whats gonna happen jak looks mostly the same as in the CG pictures of him from ps2 but in gameplay would be nice to see plus i think its also showing what might happen with sly because of the collection too.
- more weapons and some new vehicles - no more races like...
Nov 1, 2010
- more weapons and some new vehicles
- no more races like jak 2 i like jak 3 better
- online races and co-op in story mode
- remove the missions that make's us rescue somebody
- new Eco power but don't remove the dark one
- long story like jak 2
- upgradable weapons eg ( make it faster and stronger )
- we can upgrade our hover vehicle with rockets or faster engine and maybe some shields )
that's all !! i hope you make the last point
Nov 19, 2010
-Daxter being changed to human for 2 PLAYER option
-Finding the REAL Precursors (HATE the "joke" Jak3 ending)
-More guns but TYPES i.e. Pistols, rocket launchers, flamethrowers
-DARKMAKERS
-More locations
-Maybe more playible charicters
-ONLINE
-RPG elements
-Made by NDI
Jak and Daxter FOREVER!!