Reply
Topic Options
Mark Topic as New

Mark Topic as Read

Float this Topic for Current User

Bookmark

Subscribe
Highlighted
We can take control and make them make a new Jak and Daxter Game!
17 replies 500 views Edited Jun 17, 2012
Before I even say anything, If you are a true fan of Jak and Daxter you will go online and check this out without hesitation.
http://www.change.org/petitions/we-want-jak-4
Okay everyone I'm tired of waiting for a new Jak game. I refuse to believe that naughty dog found trouble in what to make the next Jak game on, because it's pretty obvious that if he is Mar, he went back in time after Jak 3 with the precursers and started building Haven City in Sandover Village. We obviously want to see this, even if we know what the plot of the next game will start like, right? I say that we can make them make a new game. If they need help on what to base it on, we the fans are here!! Okay so I was thinking here is what the game should be based around.
1. The new Jak game starts off where Jak 3 left off - in the spargus city arena. Jak goes into the precurser space ship, and they travel back in time to sandover village to exactly the moment after young Jak and Daxter, Keira and Samos (and his bird) go through the rift gate and the metal heads come through (they can't stop the young Jak from opening the rift gate as it would disrupt the time loop and Jak would instantly disappear from existance probably). This is the moment where all the metal heads have come through to Sandover village and are starting to attack the area. THAT is all naughty dog needs to build the next game around, was it that difficult? I'm sure they can take it from there!
2. The areas that they should include from the first game should be - Sandover Village, Misty Island, Geyser Rock, Sentinel Beach, The Forbidden Jungle and Rock Village.
3. The gameplay should be exactly the same as Jak 3 and its predecessors. None of that gunstaff nonsense, and maybe a few more toys to help Jak build Haven City. The graphics will obviously be improved, but come on, it doesnt have to be that much! I mean I would say that the scale of improvement in graphics from Jak and Daxter: the precursor legacy to Jak 3 would be more than enough, as we would all still enjoy playing the game, right?
Okay if anyone has any better Ideas please post it here. If 50 different people post on here showing their support of my idea I would create a facebook page. What will the page be about? Well I would put all my ideas on this page, and if everyone aware of my plan could get as many people as possible to like the page, this would show Naughty dog something. This page would be the center of which anyone involved would do as much as possible to promote the page and get Naughty Dog's attention, by posting on blogs around the web to get all the Jak and Daxter fan's attentions of the page so that they can like it too. Say we were to reach 100,000 likes on our facebook page 'Make a new Jak game!!', this shows Naughty dog that, within the first week of the game being released, 100,000 copies ATLEAST would be sold. If money is what they want, money is what they will get! The income should be more then enough for a week I would say! If anyone has any better ideas please put them on here as well. The exciting thing is that this idea is sure to work if everyone takes it seriously, lets show Naughty Dog how badly we want a new Jak and Daxter game!!
Re: We can take control and make them make a new Jak and Daxter Game!
May 23, 2012
I bet all Jak fans would love to see a new game.
They almost made one but things didn't turn out well.
Read this:
http://www.gameinformer.com/b/features/archive/2012/02/06/naughty-dog-almost-made-a-new-jak-and-daxt...
Re: We can take control and make them make a new Jak and Daxter Game!
May 25, 2012
What I don't understand, and please explain this to me, is why they have to make Jak more humanoid. Why does Daxter have to change. Why do they have to make Jak and Daxter different and more realistic. Can't they just make a new game with the same gameplay, same characters, same voices, just better texture detail, that's all that fans need? Is it something with sony that they won't agree? Do Naughty Dog have to show developement in their company to be allowed to produce games? I don't get it personally at all.
J04115
I Only Post Everything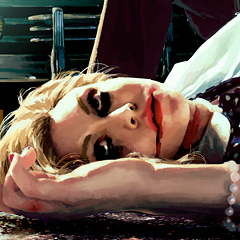 Registered: 10/16/2010
Offline
1044 posts
Re: We can take control and make them make a new Jak and Daxter Game!
May 26, 2012
I don't even know why ND went ahead with a new game series (The Last Of Us) it might not even be good lmao. I reckon they should've gave the fans what they wanted UC3 (TICK) and then Jak IV made by them.
smh.
J04115
I Only Post Everything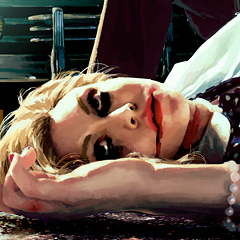 Registered: 10/16/2010
Offline
1044 posts
Jakskingdomdwarf
Lombax Warrior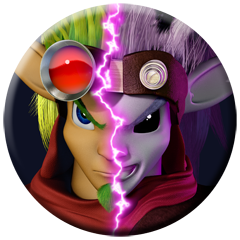 Registered: 07/25/2010
Offline
100 posts
Re: We can take control and make them make a new Jak and Daxter Game!
Jun 3, 2012
hey everybody i have a new thread of the same thing plz come like it and tell everyone to look at my post cuz if we can get lots of like that could go closer to jak iv
Re: We can take control and make them make a new Jak and Daxter Game!
Jun 3, 2012
Story
lol i was thinking of the same sort of thing but i was thinking that jak goes into the rocket and travels with the precursors across the universe saving more planets from the dark makers and metal heads and even have a BIG plot twist when they find out that gol and maiya are behind it and they did not die but became stronger with the dark eco and travelled to the centre of the universe to regain enough power to control time and space to undo their past mistakes but jak and the precursors defeat them and then they go back to the very moment in time when jak kiera samos and daxter travelled to the future and the metal heads attack sandover village. Jak and precursors stop the wave of attacks by travelling across all the places in jak 1 repelling all enemy forces and when its finally over then they build haven city and all that big time loop goes again and jak grows old and puts all the artifacts for the jak 2 jak and jak 3 jak to find, so alls well it ends well. wait jak makes the tomb of mar and then travel back to the moment on jak 3 when the rocket takes off and he comes out of the blue.
Gameplay
jak will have everything he had in jak 3 but i had an idea for even more gun mods but on a secondary wepons HUD by pressing L3 to access it then press the directional buttons for the corrosponding wepon.Jak will have dark and light powers but jak can use the old jak powers from the first game as well as new dark and light eco powers. Jak will still have his jet board but that wll be the same. DON'T FORGET THE OLD ORIGONAL STYLE PLATFORMING FROM THE OTHER GAMES. Also include a strafe mode like ratchet and clank
Other Things
Make the graphics just as good as the origonal and do not do what onsomniac did with R&C Future where they stuffed up the appearence but add the extra ps3 type feel. Still have the cutscenes and secrets like the old but include some skins and insomniac related gags.
WOW LOOK AT THAT, A NEW EPIC JAK GAME THAT WONT SUCK AND WOULD BE CONSIDERD STUPID TO DENY STARTING DEVELOPEMENT FOR THIS WITH AS MUCH EFFORT AND PEOPLE AS YOU DID 8 YEARS AGO AND DID I MENTION THE TONS OF FANS THAT WILL FINALLY REST IN PEACE AND STOP BUGGING U TO DO IT. DID I MENTION THAT THE MONEY YOU MAKE FROM THIS WILL LEAVE YOUZ A QUADRILLIONARE
I KNOW THAT ND HAS WHAT IT TAKES TO PULL OFF THE MOST EPIC GAME OF 2013 PLEASE NAUGHTY DOG. IT IS BENIFICIAL FOR EVERYONE
Re: We can take control and make them make a new Jak and Daxter Game!
Jun 4, 2012
I completely forgot that if Jak were to travel back in time the different ecos would still be there, and there is the plus side that he has matured so the circular shaped bar (appearing in the precursor legacy to show how much eco is left) would last twice or even thrice as long, great idea from you EmucraZ!! It would be so awesome if the 3 performance enhancing ecos did these things:
Blue eco - as well as speeding up Jak's manoevering skills it would make all weapons fire at 5 times the speed, for example the blaster would turn into a machine gun sort of thing. This is with the exception of the peace maker which would fire multiple blasts at the same time. The jetboard would also be much faster.
Red eco - this would make all the weapons much stronger and do much more damage upon the impact on an enemy, I'm guessing the peace maker would turn into a mini super nova type of thing.
Yellow eco - Any ideas for this? I'm not really sure how this would affect the weapons as red eco does damage, and blue eco does speed so I cant imagine what difference yellow eco would make.
Re: We can take control and make them make a new Jak and Daxter Game!
Jun 4, 2012
I have been wanted a new Jak game for years now. TLF was a dissapointment and shouldnt be regarded as a Jak game. I played Ratchet & Clank on PS3 and it's amazing also its kept the same engine as the PS2 titles to keep the feel of the seires. Sly Cooper is coming out on PS3 and it looks simular to the PS2 versions this being the developers who made the Sly Collection is also making the new Sly game so they will of used that engine at some point. Your best bet of a new Jak and Daxter could be developed by Mass Media Games who worked on the collection. I figure if they worked on the collection they would have a understanding of the story or a better one at least than HIG. But I would love a new Jak game or even a trilogy on the PS3. We could make this happen!!!!! We need some sort of petition for it!!!