Reply
Topic Options
Mark Topic as New

Mark Topic as Read

Float this Topic to the Top

Bookmark

Subscribe
Re: Hot Shots Golf for PS3 at Walmart for $20
---

lyndonAP wrote:


---

JunKB4U wrote:
But can this be used on Japanese PSN network? And to download additional contents?

---

No, Hot Shots Golf: Out of Bounds would connect to the North America/ Euro servers. To get the Japanese servers you'd need to get that version of the game. The DLC is tied to the version of the game as well so you'd need to hit the store that matches your game's region (US disc/ US Store, UK disc/ UK store, etc.) .

---
So they are completely blocking North American Players from playing with Japanese players? Forget downloading their content. Just playing with them is blocked? That sucks. This isn't like a fighting game where lag would completely throw off a match.
Re: Hot Shots Golf for PS3 at Walmart for $20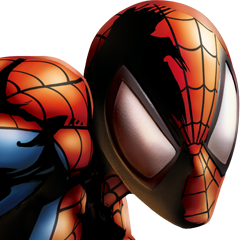 Offline
Re: Hot Shots Golf for PS3 at Walmart for $20
---

MickaeL486 wrote:


http://www.walmart.com/catalog/product.do?product_id=8586908

No such luck.

---
ya i noticed that too..
but, yesterday I finally had my luck catch up.. 9 months after my post on page 1, 2 months after the original post, I FINALLY found a copy in Walmart, and for only $15! I came across it totally by accident too cause the only reason I went in that walmart is cause someone was late for an appointment with me on the other side of town and I just happened to be searching for dead space in its original case, which I still didnt find there. So, bored and idle I went into that walmart across the road and this was almost like winning a raffle to me. ONE copy of HSG OOB in there and actually less than $20, I was so happy when I brought this home last night i bought all it's DLC to celebrate.
I guess sometimes plans that go bad can work out in your favor.