Reply
Topic Options
Mark Topic as New

Mark Topic as Read

Float this Topic to the Top

Bookmark

Subscribe
Highlighted
I must have got lucky, did this on my 2nd try, though I used this guide to do it http://www.ps3trophies.org/forum/heavy-rain/39493-heavy-rain-trophy-guide-road-map.html
In this guide on the Hardest difficulty it advises to go:
Left
Tilt right
Right
Left (Your car will get hit here. Don't worry about it.)
Tilt Left
Tilt Right
Tilt Left/Right repeatedly (This is the part where your car is fishtailing and you need to get it in a straight line again)
GPS will say "You still have 4 miles to go until you reach your destination"
Tilt Left
Cut scene of some guy changing his tires
Tilt Right
Left at the barrier
R2
Tilt Right
Tilt Left
Tilt Right
Tilt Left
GPS will say "You still have 3 miles until you reach your destination"
Quick cut scene of hubcap flying off a car
L2
Right
GPS will say "You still have 2 miles until you reach your destination"
Right
Tilt left
Cut scene of toll booths
Right
Cut scene of cop cars making a u-turn to chase you
Tilt Left THEN Tilt Right or Tilt Right THEN Tilt Left to avoid the police cars chasing you. (This one is causing a lot of people grief. It is tricky, but only because the QTE is being misunderstood. A lot of people say your controller must be absolutely flat. This is true. However, some people are saying they got it by going right, some swear they got it by going left. What these people don't realize is that they did both. The trick is to doBOTH. The QTEs displayed are not a choice. You don't choose one or the other, they are both there because you are supposed to choose BOTH. Basically you want to 'wiggle' your car side to side (left to right, or right to left). My recommendation? The camera will go to the in car view, then the QTE events x2 will appear. SLOWLY tilt right, then left. The camera should cut to the outside and your car will swerve away from the police car without bumping fenders. If you get hit you need to start again. DO NOT get hit by the police car. If you do, the trophy will not pop).
R2
Tilt right
Left or Right (Barricade of police cars. It doesn't matter which direction you choose).
Quick cut scene of a cop shooting out your tire. Be ready! The next set of QTEs come very quickly.
Everything past here is just a bonus. It is not necessary for the trophy.
L2
Tilt right
Tilt left
L2
Tilt left
I don't know if this was mentioned before since I didn't read a lot of this thread but if you fail this a lot start a new story and every time you fail just hit continue so you don't have to play all of the scenario over, although the trade off is that you have to play from the beginning or at least I think I had to, it's been awhile.
wow u dont need this long list, since the tilting parts dont count to get the trophy, except for the cop part. dam i never knew u needed to go both ways. i got this like 4 months ago, so i dont remember. i cant believe ppl are still having troubles with this!
Two things. One remember to switch the difficulty down to the easiest level before attempting this because there aren't as many button prompts which makes it much easier to complete, also if you just go ahead and go all the way through it the first time to get a run through so you know what to expect you can just pause when you wreck and select the go to the main menu and then select continue and you will start back at the place where you are getting on the freeway instead of doing the whole thing over.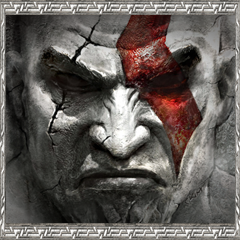 Offline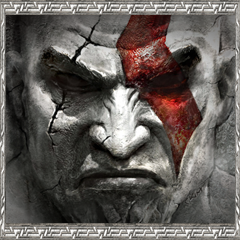 Offline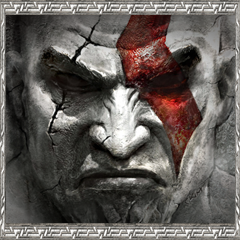 Offline
BLOODREDSUMMER33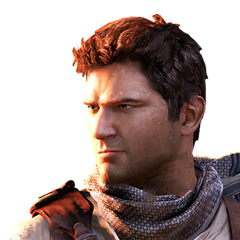 Offline
Okay, I'm confused....
I followed what SoProTheyGoWhoa said above, I mean to a tee. I didn't miss a single QTE and this includes the cop car part, but....It didn't give it to me? Does it not pop up immediately after the loading screen, or during..do I have to wait a chapter? whats the deelio? lol
It was only my first actual try for the trophy, I was pretty proud with it being on the hardest difficulty, I kept pausing it after every close series to read the next few so I knew what to expect, i didn't miss anything. No idea what happened.