Reply
Topic Options
Mark Topic as New

Mark Topic as Read

Float this Topic to the Top

Bookmark

Subscribe
2 replies 20 views Edited Jun 24, 2003
this is a crazy but interesting tidbit of info I just found out... I was trying to find out how fast the pcj600 would really go, so I started at some red bridge over some water in the southern-most part of the first island, and I went as fast as I could possibly go with the thing, and I crashed myself into the north-most house at full speed, and the time it took to go that far was just 55 seconds ... then I looked at the distances I've traveled, and it was 2.24 miles.
So this means the PCJ's maximum speed is around 145 miles per hour ... that's kinda slow for a racing-style motorcycle, but the sad part is, that's the fastest time I could get any vehicle across the island ...
anyway, I also tested out how long it took tommy to run from that same spot to the other spot, and it turns out he finished in 3 minutes, 30 seconds ... that puts tommy at 38.4 miles per hour!! lmao
I've also noticed that the vehicles take just 3 to 5 seconds on average to reach their top speeds ... I mean, a car like a manana shouldn't be going around 75 mph in just 3.5 seconds
so what do you all think? is this a good or a bad thing? what should the next game be like? and I also think that someone should be flung off the car if you just tap the accelerator, instead of you having to get almost 30 mph before they tumble from trying to jack you
... anyway, that's just something I've noticed while playing the game, wondering if anyone else had noticed that too O_o
Jun 24, 2003
very intelligent research. but i don't think gta is set out to be realistic. so i really don't mind if my cars are accelerating at rediculous speeds. also about tommy running 35 mph. that's pretty damn funny.
but all in all, this isn't gran turismo so it's not supposed to be realistic.
Uh, something you do when you're fire resistant...

~Del
multimediaman
Keyblade Wielder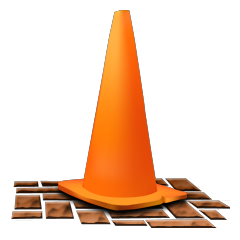 Registered: 07/11/2001
Offline
10634 posts
Jun 24, 2003
---

jeeves wrote:
very intelligent research. but i don't think gta is set out to be realistic. so i really don't mind if my cars are accelerating at rediculous speeds. also about tommy running 35 mph. that's pretty damn funny. but all in all, this isn't gran turismo so it's not supposed to be realistic.


---
well that would be an interesting difficulty setting: Simulation heh... although that's a joy the pc users have, is they can just edit the cars to handle realistically, or give themselves an unfair advantage, or anything like that lol
though I still wish it would be harder for people to do things to you while you're driving the car ... I know I couldn't jack a car if it was traveling faster than 5 mph
... and maybe they should add the ability to lock your doors