Reply
Topic Options
Mark Topic as New

Mark Topic as Read

Float this Topic for Current User

Bookmark

Subscribe
Highlighted
Gar529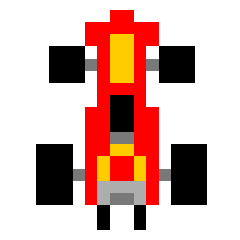 Offline
Re: why is dirfting faster than driving the proper line.
---

red78vette wrote:


Down load the new Time Trial for Nurburg C7 Corvette Prototype. The driver spends most of the corners off the road sliding and is MUCH FASTER than driving the correct line. Now compare this to a real ZR1 on nurgburg

http://www.autoweek.com/article/20110609/CARNEWS/110609854

7:19 laptime. or

http://www.youtube.com/watch?v=k6mEirkQN8o

7:26 2009 ZR1.

Big difference than the game. GT5 explain this please ?

---
Wouldn't the "correct line" be whatever is fastest?
I still believe GT5's tire model is the primary cause for driving that you wouldn't necessarily see in real life to be fastest. I think the recent revelation that GT5 has at least two different tire models on the disc (but hidden away) shows that PD was still working on getting it right at release. But it is also a bi-product of sims in general. In iRacing, or rFactor, or GTR, or Forza, or whatever sim you play, you can drive in an unrealistic way and be faster than you would in real life. The only way to have a realistic 100% authentic experience is to drive a real car. If you want to have a realistic driving experience in GT5, I posted some tips you can use earlier in the thread.

Re: why is dirfting faster than driving the proper line.
Thats my problem I do drive a Real Car. In the C7 Prototype Event this shows some real flaws. 1 once you have any of the back tires in the grass you will not accelerate at all. What I did was come to a stop with 2 tires on the grass and 2 on the road. Step on the gas and there is very little difference compared to both tires on the road. Now add some speed with the same situation, the car still pulls. That must be some real grippy grass. Its the obvious things that get me going. These things I cannot fix with a setting. It's just bad driving, but the game rewards things that are not realistic. The game is so much fun, and just want some extra realizm where possible.
Re: why is dirfting faster than driving the proper line.
There is a reason the riskest line is not used, it just doesn't work. All the 1's and 0's can do a much better job if they compared the game to how real cars worked. With todays on board car computers and data loggers they could be matched much better. My car logs G's yaw rates wheel speeds, engine torque etc, part of traction control systems. I think the obvious can be fixed with code. Would it take the fun out of the game ? its possible, because it would be harder to drive fast, you would need better feedback systems (Wheels) better throttle control, brakes and G's. Because I cannot drive a real track car more than 5 months of the year, I need something to fill in the cold 7 months. ONce summer hits I need the first 30 days to remove the bad habbits the Game gives me. I would stop playing, but it just to much fun.
Re: why is dirfting faster than driving the proper line.
Now driving a real race car sounds like an incredible problem most of us would love to have.
I'm not saying that things cannot be improved upon, they most certainly could. All the data you wrote about is exactly the input they need to expand on the list of variables they use, it's just that the computer doesn't inherently know how to turn that info in to a replica of real life. They can program the tires to be incrementally less attracted to the ground as the amount of lateral g's increase but what does that really mean to a virtual world....... Only what it's told to mean. PD tries to factor in as much as possible but until we all have a supercomputer in our living rooms it will always fall short.
I get that your a competitive person, and can understand how GT could cause bad habits, but maybe you should forget what those other guys drive like and focus on driving the right line. Nobody ever made real money in a "Monkey Chasers" race. Not trying to tell you what to do or think, just trying to clear up why a great game is not perfect.....Yet.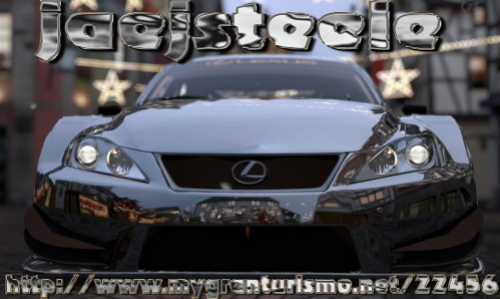 Re: why is dirfting faster than driving the proper line.
---

Tease3211 wrote:


What driving aids do you have set? If you have traction control off, you could try setting it to a low value like 1 or 2 and see if that improves your feel.

Many of the cars in this game have TC in real life, so I see no problem with using it to get the feel you are looking for. Others will disagree, of course. I say enjoy the game however you wish.

I used the default TC setting all the time untill just a few months ago I was convinced to try driving without it, and I think I've improved overall since then as a driver, yet there are still some cars that it just helps!

---
When I first started playing GT5 then got the hang of how everything works. then I noticed I was having trouble staying on the road or having to slow down too much then the car(s) ahead of me were getting away from me, I wanted to fix that problem, I wasn't giving up, changed all sorts of stuff on the car itself with no luck. one day I thought about having a look in the driving settings then turned the ABS off. been carrying more speed through the turns since, if I come in a bit too hot I'll just let off of the throtlle for a split second then apply a very small amount of break, heat taken care of and back on the throtlle. turning the ABS off has made me a lot better driver to since then. if I want to lock my wheels for whatever reason I can lol. not sure if it helped anything but I also turned TCS off. if I need that extra power for whatever reason I'll have it. always try something new at least a few times to see if you like it. that's how I became a better driver. I've tried going back to TCS and ABS back on but I never play with em on long before I turn em back off lol, it just feels right and I know for a fact that it has helped me.
My GT6 club number 1036691
the club is for my ;X2014 jr racing events I host.
we also have a facebook page, check it out by clicking
here