Reply
Topic Options
Mark Topic as New

Mark Topic as Read

Float this Topic for Current User

Bookmark

Subscribe
Highlighted
Wife says i have ISSUES!!!!!!!
33 replies 249 views Edited Jan 27, 2011
so i found myself with 5 days( weekend plus mon- wed) in a row in which i could bust out some a spec enduros. i only had 3 24hr lemans,and the 24hr ring left to do. sooo saturday morn i woke up early and started the first 1. i was using the x 2010, so i only needed to run for 17 hrs max, then wait at the finish line till the end. so that's what i did. the fisrt 1 i just did the 17 hrs non stop, then crosses the line for the win.
i was still feeling pretty good, so i started the next race right away. it went pretty much the same way except, that it rained nearly the whole time so i didn't have to run as many hrs. the x 2010 in the rain only looses a few seconds per lap, but the AI looses 45 seconds or so. i finished that i pretty easy as well.
okay, so that's 2 races done in 2 days. i thought to myself, huh i bet i could do it, i bet i could finish the other 2 as well. so i went down stairs and informed my wife of exactly how big of a loser i was intending on being. so only shook her head, and asked when she was going to see me again. so i started the 3rd 1.
the 3rd 1 was going real easy until i hit the wall, literally. i actually fell asleep at the wheel, and when i woke up 2 hrs later i was embeded into a wall lol. i finished that 1 in a day and a half, and then started the ring.
i was going to run the ring with a similar car as the AI, but at this point i just want done. okay so the ring, inthe rain, at night, after running 72 hrs at lemans just sucks. so i let the AI get a little headstart. this was a bad idea, cause i let them get so far ahead that i had to race on pins and needles the whole time just to catch up.
damn, i gotta start work, i'll continue in a little while.
Re: Wife says i have ISSUES!!!!!!!
Jan 27, 2011
lmao
I've fallen asleep within seconds of hitting the pause button, but at least I make it that far!
That's pretty damn good to run 3 races in 3 1/2 days though. I'm going to consider myself lucky if I finish a 24 hour endurance race in under a week...
Re: Wife says i have ISSUES!!!!!!!
Jan 27, 2011
If Polyphony didnt do things the wierd way and implemented a "save in pits" feature, people could actually do the 24 hour races the way they were supposed to be run, with equal cars. Its old technology...maybe PD should talk to former members of the now defunct Infogrames...maybe PD can learn some old tricks.
Re: Wife says i have ISSUES!!!!!!!
Jan 27, 2011
She might be right brother. That's a lot of driving. But if you're having fun, why not.
Treasure Hunter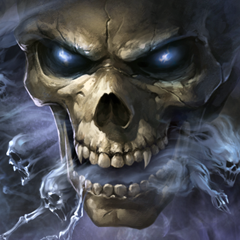 Registered: 07/21/2010
Offline
8267 posts
Re: Wife says i have ISSUES!!!!!!!
Jan 27, 2011
Dont feel bad my Girl say the same thing when I play GT5 she be like yo you got issues and calls me a loser lol
But she knows Im addicted to the game. So she dont bitch alot
Re: Wife says i have ISSUES!!!!!!!
Jan 27, 2011
It has been a while since I've fallen asleep racing. However, I have woken up to 1st Down and 50 on several occasions while playing NCAA Football.
Re: Wife says i have ISSUES!!!!!!!
Jan 27, 2011
I've only done the first endurance race, the misses helped.
I can't play when my misses is around on the weekends because every time I get up out the chair, she keeps kicking me off to play her career. Weekdays are for me and weekends are now all hers. I've told her she needs to get her own PS3.
.
Re: Wife says i have ISSUES!!!!!!!
Jan 27, 2011
A couple that games together, stays together....or have a significant other that isn't needy to the point she give attitude anytime you fire up the system. Wife or Girlfriend aggro is common for gamers so in us being selfish it's really up to us to balance it all out. Course, there are always exceptions....haha
When I was addicted to WoW or SWG - I'd play when she was asleep or very early in the morning to do my dailies. At first she wasn't happy about it but realized I was doing something that made me happy and it also didn't interfere with our normal routine.
I just hit level 25 so the endurance races are now open for me-- I plan on starting the first one this weekend.
As she sleeps.