Reply
Topic Options
Mark Topic as New

Mark Topic as Read

Float this Topic to the Top

Bookmark

Subscribe
Highlighted
Offline
---

jaejsteele wrote:


It seems as though tuning has been more of a requirement lately. 7seconds a lap sounds less intimidating though.

---
I agree completely. Depending on which Seasonal Event it has been, I have been having a LOT more trouble getting Gold. Some of the GT Academy based Seasonal Events I never did Gold, as was the case with the Lambos at Nurburgring. The best that I got there was 2nd Place, about 5-6 seconds behind the leader. I don't mind the challenge at all, in fact I am happy that the Seasonal Events got more difficult.
I wish I had a G27. I just have the controller. I'm not the greatest driver, but I just can't win some of these new Seasonal Races. I have noticed on the Time Trial rankings on the website, the top 50 or so are using Wheels though. Just by watching the rankings, I would have to say having a Wheel is faster. Or everyone who owns a Wheel is a better driver, which I doubt.
well i think it just like people said before in this post, it personal preference and personal skill, i don't have room or money for a wheel so im sticking to controller
To reiterate my favorite point someone( probably Ex) said in another thread about this," it's about the commitment not the equipment". People on the top of any TT have spent countless hours playing the game, and because they are committed to being the best, logic dictates they want to use the best tools. You can always compensate for lesser tools if you work hard enough.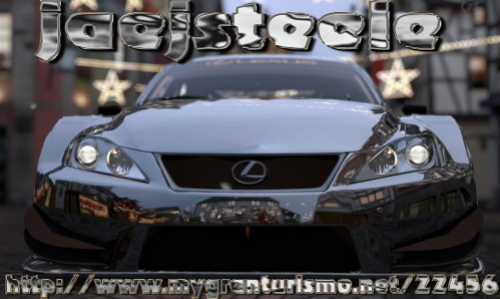 I'm sure your skills are fine, I'm not inherently fast by any means either. A wise man from a mysterious land says to break each race down into smaller chunks and attack it that way. If I lose the first race I note the winners time and break it into laps, that's your goal, not the race itself but the lap time you need to win. Go to the practice section and work on your laps their, it's easier to change your setup and get immediate feedback. Just some thoughts.