Reply
Topic Options
Mark Topic as New

Mark Topic as Read

Float this Topic for Current User

Bookmark

Subscribe
Highlighted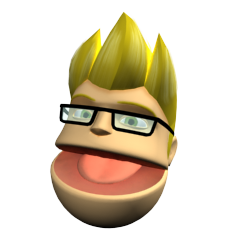 Offline
Re: What do you want to see in Gran turismo 6?
---

Lord_Beelzebub wrote:
Can I make a suggestion please? I really don't mean to sound like a @ss when I suggest this...for the sake of your replies not being so long, can you not double space every sentance and use paragraphs?

Yeah I know, I sound like the typical grammer police guy on every forum but I think others might dare to agree with me on this one. Just so we can enjoy reading all of what you have to say without having to constantly scroll the screen.

Let me assist you this first time, remember, every thought has it's own paragraph. See how much shorter and less screen space your replies now take? Nice!

---
Of course you can suggest. However, I find paragraphs harder to read. I have vision problems with Diabetes and a head injury, makes my eyes go wonky, disrupts my thought patterns. Makes it difficult to drive. Everything all clumped together makes it harder for me to follow what's being said.
When I first started posting, I used proper grammar, paragraphs and even actual vocabulary words. I stopped using actual vocabulary words so much first, because people complained they couldn't understand. Then I stopped using paragraphs because they complained about the walls of text.
So I started making it really simple and spaced it all out...
So it would be easy to follow.
Easy to read and easy to digest.
You know, for everyone who didn't like the English language or couldn't afford to take the 2 minutes it took to actually READ a post during their busy, hectic, time stressed day. Yet somehow they could manage the 2+ minutes it took to type the reply... Which many times included the reference "I didn't actually read all of your post but I get what you're saying", which most of us know is international code for "I'm a complete moron".
And now someone is complaining about that.
So, now I'll just post however my head is working on any particular day and not care what anyone thinks of it anymore. It's my fault for giving a Carp about other people or the game at all in the first place. In the year plus here, this forum has done nothing but show me it is futile to care about anyone or anything for any length of time. I can take a hint. That is only slightly directed in your general direction LB, it's more for everyone else. No one here will have deal with me any more, or have my thoughts or cares to wade through anymore.
However, should I have that sudden craving to be labeled, belittled, criticized, bullied or made fun of, I'll be sure to make some posts spaced out and make some posts be all paragraphs (..nice..!..) to ensure everyone can be happy. At least 1/2 the time.
That way everyone will get the chance to witch with a B about my posts equally.
I mean I have to be fair... Right..?
For the record L_B, I don't think you came across as an @$$ at all. I thought you were quite polite. I am of the thought perhaps you just weren't reading as much back when I posted in the manner you suggest, so were unaware of why I don't anymore. Or perhaps didn't know about all the complaints I got for posting "properly".
But, by no longer posting at all...
See how much shorter and less screen space my replies will now take? Nice!
Offline
Re: What do you want to see in Gran turismo 6?
Dan, Please continue to post often and in whatever Format you like.
Don't pay any attention to the Prince of Darkness and his criticisms.
I like the way that you post just fine.
If he or anyone else doesn't like the double-spaced lines, they can go back to the Hot Place
I enjoy your thoughts and perspective on matters pertaining to Gran Turismo a lot more than most of the others that post at this Forum.
You have a very accurate way of analyzing many different facets of this game, and your input is almost always spot on.
Many users who choose to criticize you are simply jealous of the attention and respect that you garner from a wide audience of Forum members.
It's too bad that they are not nearly as well liked or respected around here.
Criticizing you for the format in which you post will not help them be better like here either.
Regardless of the spacing of your posts, your perspective is well thought out and benefits a wide audience.
I hope to see you continue to post your thoughts and input in discussions here.
I hope that my double-spaced post has worn out many detractors' scroll bar.
I don't care if anyone doesn't like it or if it takes up too much space.
This is a lot of fun.
I think that I am wearing out my return button.
Gotta head off to work, or I could do this all day.
PD should publish a set of Online Rules so I don't have to type so much when a new user joins my room...........
Oh, Oh , that's a whole 'nother topic..............
Re: What do you want to see in Gran turismo 6?
everyone has their own flavor for the way they post... let's just try to set aside differences and either accept someone's personality or ignore them.
when each person has their own style, it's much more interesting of a world, isn't it?
as far as spacing goes, it really comes down to how you want to deliver your thoughts. there is a time for properly grouped toughts, and a time for separating them out so each line is int its own "world" and can eaisly be skimmed though.
as long as I can tell what the hecksomeone is talking about in their post, I don't care how correct their grammar is.
aka Ex_Stream_Tuna -FR's & Racing done here. ExXboxfan = Netflix only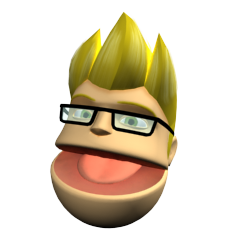 Offline
Re: What do you want to see in Gran turismo 6?
I am so glad I wasn't drinking my coffee whilst reading thine reply, Mr. SWERV... I may copy and paste it into notepad or something and put it on my desktop just to go back and read once in awhile. I'll have to make the print small so I don't ruin the scroll wheel on my mouse though...
I thank you for your encouragement. As I alluded to in the recent past, I am becoming all too familiar with your frustrations. But I am glad to see you have not left us entirely to our own devices. There are many here who have benefited far too much from your warehouse of tickets, cars and paints who know full well what you mean to the game. Glad to see a visit or three.
Mr. Wizard, this place only sucks when posts like that one are made. I have admired your skill and respected your talent for a while now. I find it a sad day indeed to have that respect diminished by such a small post worth less than the lint in my pockets. I am hopeful it's just been a rough day for you and won't be repeated over and over again. I'd hate to see another thread start about "posting rules and such". Though even over there understanding is developing even as we speak. That's always a good thing in my world. It may suck for a short time, but it's worth the end result 99% of the time.
Mr. Ex has actually nailed it though. Whether intentionally, or just because my head requires me to enter "Hammer time" and "Break it down", I do intentionally leave some lines to stand apart for the sake of emphasis. I have found it helps those that participate in R.I.F. to more easily catch the 1 or 2 important points of my response without all the extra carbs. Sure, they miss the witless banter, the double entendre' or two, and the occasional cultural irreference or word play, but at least they get something out of that speed reading class they paid their hard earned $20 mil cap money on.
As for why the post at all, I just found it quite funny and odd to find I had indeed come full circle in my posting habits. Not long ago I was railed against for verbiage and for walls of text and the like.
LOL.. I am suddenly struck by the Lion King singing about "The Circle of Type..."
Now that's a hit in the making. I wonder if this forum gets the Disney Channel...
Anyway. I do wish to apologize to L_B. He happened to draw the short straw and provided a really, really good spring board for some needed stress relief. I have to say that it wasn't personal, it really wasn't just you. I was serious about the I didn't think you were coming across as an @$$ part. It was just coming full circle in the culmination of many comments about my posts that all ended up contradicting each other in the end. Which is good, at least no one will get pregnant...
That and somebody has to be the bastage.
I figure I got nothing to lose, big shoulders to carry the weight and skin thick enough for orbital re-entry.
Why not be the bad guy so everyone else can post in peace..?
Or pieces...
Be they pieces parts or Reeses Pieces or rhesus monkeys or pieces of no thanks I just ate...
Or just spaced. Or double spaced.
Or just plain spaced out for that matter.
If they're all hammering on me, it means someone else is escaping their attention and not suffering such things.
That's good enough for me.
Now if you'll excuse me, I need to go change the bag in my paragraph vacuum so the forum can suck better...
"...wha..?.."
dz format 3.8 is now available. upgrade today..!
___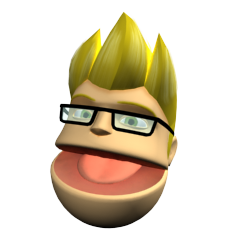 Offline
Re: What do you want to see in Gran turismo 6?
Re: What do you want to see in Gran turismo 6?
---

Dan_Zitions wrote:


---

GTP_Wizard wrote:


I apologize for my earlier post. I was out of line.

---

Still love ya man...

Look to seeing you amaze the rest of us mortals on the track again soon(ish)...

(...it *bleep**'d -fo-rw-ard-... As in I look 4 ward to..St-up-id-4um...)

---
I think it must be a bug in dz format 3.8.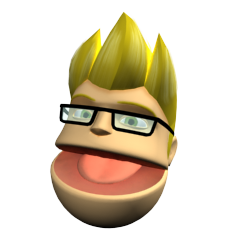 Offline
Re: What do you want to see in Gran turismo 6?
---

OzDaddy62 wrote:


---

Dan_Zitions wrote:


---

GTP_Wizard wrote:


I apologize for my earlier post. I was out of line.

---

Still love ya man...

Look to seeing you amaze the rest of us mortals on the track again soon(ish)...

(...it *bleep**'d -fo-rw-ard-... As in I look 4 ward to..St-up-id-4um...)

---

I think it must be a bug in dz format 3.8.

---
Re: What do you want to see in Gran turismo 6?
Dirt car racing. Such as Sprint Cars, Late Models, Modifieds. The whole local track works. Would be really fun.
I take my life a quarter mile at a time.