Reply
Topic Options
Mark Topic as New

Mark Topic as Read

Float this Topic for Current User

Bookmark

Subscribe
Highlighted
336 replies 2093 views Edited Aug 9, 2012
Wanna race?
If you want to just go on-line and do some good, casual racing with forum friends, please "float" this thread, so that you can find it quickly.
This is the place to quickly find someone to race with when your baby finally fell asleep and you have a need to get a few races in before s/he wakes up, or you come home from school early and you have no homework tonight. Maybe the old battleaxe took your wife out shopping for an hour, or you can only race on-line when most others are asleep, or you need to test a new setting with someone. Anything more frequent or organised than these scenarios, then please post in GT Events.
(If you have even a whiff of a schedule, as anything hosted by a league would have, or if you push these boundaries in any way, then use the GT Events sub-forum to do your business there.)
Announce what you are doing, any restrictions, and the time range that you will be available, and go have some good fun.
Jul 2, 2012
I'm of the mind that Both may be the answer. Have a thread just like this one (good title for it) here in general for "Hey, right now, or very soon" type pickup race invites and the other area can be for more scheduled type events. I know I come here before the other area...
Just one opinion though.
(I may post here using this thread for this very purpose, in fact.)
Re: Wanna race?
[ Edited ]
Jul 2, 2012
---

MastrGT wrote:


I have a question for those who want quick, simple pick up GT races.

Should a "Wanna race?" thread be in the main GT forum or the Events sub?

---
If there are points, standings, qualifying, regular attendances and other similar conditions etc. etc., it should be in the Events section.
In this section winning is what matters the most.
If it's just hey "wanna race", show up if you feel like it for some casual, clean racing fun, then it should be in the main GT forum. I think those who want to join in, or who are new to online and want to give it a try are more likely to see it there, and less chance of being intimidated by thinking they have to straight away commit to an event.
In this section participation is what matters the most.

Re: Wanna race?
[ Edited ]
Jul 2, 2012
I like the idea. What would be really cool is if there was some way to have an indicator that shows the online presence (or lack thereof) of forum participants (optional of course) even as far as providing room numbers so we don't have to scratch our heads to try to find them.. I go online sometimes, but most of the time I just "stand" in open lobby wondering what sort of mess I'll get into if I pick "Room Z" and then duck back under cover to the relative safety of redoing (ad nauseum) the various seasonals or my own custom courses...
If I knew there were forum members around I'd be far more inclined to join a room.

I think it's a great idea, with or without my meanderings. Wish I had been tuned in when you made the announcement. I actually had time this afternoon and would enjoy learning how things work in these situations so I'm less apprehensive about participating. I'll have to keep a closer eye in the future.
- There's a distinct difference between slow & deliberate and deliberately slow -
Re: Wanna race?
[ Edited ]
Jul 2, 2012
anjen:
In GT Life (the main GT screen) if you go to Community then to the Globe icon (at the top of the list of your friends after the A and B.
This will sort your list and will show which friends are online with a green light at the top of the list.
Clicking on a name will show their lobby (among other options like mail, etc) and if that friend is in any lobby, be it their own or not, there will be a golden icon at their Lobby graphic.
Clicking on the yellow icon will give he option to join the same room that friend is in.
This is assuming you are friends with people.
If not get those FRs sent out...
Umbrella Scientist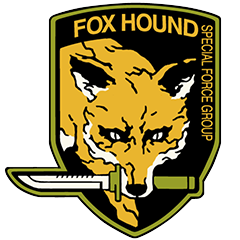 Registered: 05/06/2008
Offline
12272 posts
Jul 2, 2012
While pickup races are of no real interest to me, we do spend a lot of time testing and tuning. Running up to four different series per week in regularly scheduled events requires a fair amount of prep.
To make things easier we setup the PSN ID Driversports, and we use its lounge as a common practice room.
Feel free to join us anytime, you'll need to send a friends request first. We're usually I'm there in the evenings on race days.

audioinstaller
Uncharted Territory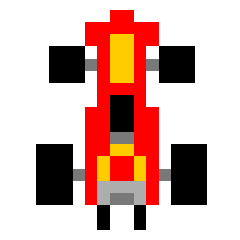 Registered: 01/09/2011
Offline
1712 posts
zeedesertrat
I Only Post Everything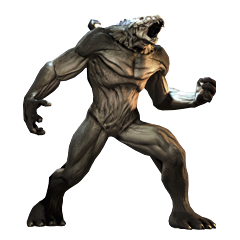 Registered: 11/07/2008
Offline
1131 posts
Jul 3, 2012
MasterGT, sounds like a great idea. I am reluctant to join the elite racing clubs/races because I am not that good at racing, bottom of my friends list. I have seen video's of some of the good racers and there is no way I am in your/their league. I just don't want to make a fool of myself or wreck any of the good racers. If this were implemented I would certainly give it a go. Thanks...
If it ain't broke, I haven't fixed it yet.