Reply
Topic Options
Mark Topic as New

Mark Topic as Read

Float this Topic to the Top

Bookmark

Subscribe
Highlighted
Re: The Essential GT Car List
[ Edited ]
Okay, here's another one from the old "wish list" thread...
Manufacturer: Lola Cars
Model: T70 MkIIIB, 1969 - 1970
Series: Le Mans, FIA Group 4, Group 7, etc.
Country: UK
Historic Significance: Past Daytona 24hr winner. Fast, relatively inexpensive choice for the gentleman racers. "As factory Fords, Ferraris, and Porsches tore up the tracks in pursuit of endurance racing glory in the 1960s and early 1970s, only one car gave privateers the chance to stand up to them – the Lola T70. The T70 won the inaugural Can-Am championship in open-cockpit guise. The Mk3 coupe variant was launched in 1966 for long-distance competition, with the Mk3B evolution introduced in 1969.The T70 Mk3 won 23 races over three seasons, including the Daytona 24 Hours in 1969, all powered by stockblock Chevrolet engines of the type which dominated the Can-Am and Formula 5000." (http://www.lolacars.com/racecar.asp?RaceCarId=6)
"Chevrolet powered coupes tended to suffer reliability problems when racing in Europe, in part due to the grade of fuel allowed. When forced to run on commercially available "pump fuel", with a lower octane rating than the "Avgas" permitted under American rules, engine failures were common. In modern historic racing these engines show much improved reliability due to a number of factors: in modern historic racing they use parts unavailable in the '60's, and fuel quality is better than the historically poor fuel supplied by the ACO....During the filming of Steve McQueen's "Le Mans", Lola chassis' were sacrificed, disguised with bodywork from the 917 and 512 that starred in the film. A T70 coupe also appears as a car of the future in George Lucas' first commercial film, THX-1138." (http://en.wikipedia.org/wiki/Lola_T70)
The T70 MkIII has proven popular enough that Lola even began producing new chassis for sale to racers in 2006, a "genuine continuation" of the originals and eligible for many historic racing series. At a time when use of aerodynamics for improving handling was still new territory, the MkIII body actually created downforce and made the car very stable at high speeds. example: at the Daytona Historic races in 2002, a T70 was actually posting higher top speeds on the high banking than some of the (then) new protoypes there for the 24hr race that same week. Of course the new cars, with their superior tires and downforce, were able to post higher average speeds and expectedly better lap times.
Driving Fun Factor: Would make a great in game match for the GT40 and Ferrari 330 P4, cars which it was originally designed to do battle with in top flight endurance racing.
Re: The Essential GT Car List
My wish for the Essential GT Car List is Skoda. Based in the Czech Republic, the Skoda Auto franchise has been really successful in Europe and support numerous venues including various sports teams and has competed in the World Rally Championship. They were rated among the top cars to buy. For many Gran Turismo fans it has been a long time coming for Skoda's inclusion in the Gran Turismo Franchise. This will be a breakthrough for GT and well as for Skoda Auto. Below are links to various websites regarding further information.
The first is the Skoda Octavia RS
Years 2002-Present
The Second is the Skoda Octavia WRC
Skoda Fabia WRC
http://www.dailymail.co.uk/news/article-2017501/Skoda-drivers-laugh--satisfying-car-own.html
http://www.telegraph.co.uk/motoring/columnists/mike-rutherford/9206856/Mr-Money-Why-Skoda-is-the-con...
Re: The Essential GT Car List
[ Edited ]
I can't believe no one's already brought this one up (or have they?)...
Manufacturer: Dauer Racing
Model: 962 Le Mans, 1993 - 1994
Racing Series: Le Mans 24 hrs
Country: Germany
Historical Significance: 962's last big hurrah. Winner, 1994 Le Mans 24 hrs. In much the same way that RUF allows a certain legally restricted marque to appear in game, this could provide a way to include one of the most significant sports racing cars in history into the GT series. "Dauer Racing (now Dauer Sportwagen) produced the 962 Le Mans from P*****e 962 chassis stripped down for modification.[2] Components of the bodywork were replaced with slightly revised carbon fibre and kevlar panels. The under tray was replaced with a flat version for better stability at high speeds.[1] A second seat and leather upholstery were [added to] the cramped cockpit, as well as a video screen for DVD playback in later years.[3] A small compartment was added to the front of the car to carry luggage. A hydraulic suspension system was also added to meet German ride height requirements for street cars."
Because Dauer had already produced a roadgoing version, they were able to exploit a loophole in ACO rules and enter the car in the GT class at Le Mans in 1994, albeit with some necessary restrictions/modifications: "The flat bottom and narrow tires of the 962 Le Mans would hinder the performance of the car over the long laps at Le Mans even with the increased power from the GT-class air restrictor. However P*****e believed that the larger fuel tank they were allowed in the GT-class would allow them to overcome this lack of speed by spending less time in the pits than the Group C cars, something which is key for an endurance race." (http://en.wikipedia.org/wiki/Dauer_962_Le_Mans) Two Dauer cars were entered at Le Mans, supported by P*****e's "factory" team, Joest Racing. Although they were not as fast outright as the Group C cars, the endurance strategy paid off, resulting in the cars finishing in 1st and 3rd place. This would prove the last major win for the 962, as rules changes would close the loophole in the GT class, and Group C was abandoned.
Driving Fun Factor: Seriously? Until the arrival of the all-conquering Audi R8, the 956/962 was pretty much considered the preeminent sports racing car of its day; it's dominance was previously unrivaled. Again, because technically, it can be considered the product of a different manufacturer, it may allow a more feasible way to get a truly significant racing car into a truly significant racing game series.
Re: The Essential GT Car List
"I'd buy that for a dollar !" Goes on the list of beasts to park in my garage....
Who Are The Playstation MVPs?|MVPs Terms and Conditions|SupaTunaGT
Vir sapit qui pauca loquitur
Offline
Re: The Essential GT Car List
[ Edited ]
Re: The Essential GT Car List
[ Edited ]
Lamborghini Sesto Elemente
http://www.ultimatecarpage.com/car/4568/Lamborghini-Sesto-Elemento-Concept.html
General specifications
Country of origin
Italy
Numbers built
N/A (Prototype)
Produced in
2010
Introduced at

2010 Paris Motor Show
Engine
Configuration
90º V10
Location
Mid, longitudinally mounted
Construction
aluminium block and head
Displacement
5.204 liter / 317.6 cu in
Bore / Stroke
84.5 mm (3.3 in) / 92.8 mm (3.7 in)
Compression
12.5:1
Valvetrain
4 valves / cylinder, DOHC
Fuel feed
Direct Fuel Injection
Aspiration
Naturally Aspirated
Power
570 bhp / 425 KW @ 8000 rpm
Torque
540 Nm / 398 ft lbs @ 6500 rpm
BHP/Liter
110 bhp / liter
Drivetrain
Chassis
carbon fibre monocoque
Gearbox
e.gear 6 speed Semi-Automatic
Drive
All wheel drive
Dimensions
Weight
999 kilo / 2202.4 lbs
Performance figures
Power to weight
0.57 bhp / kg
Dan_Zitions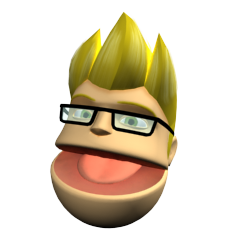 Offline
Re: The Essential GT Car List
---

reju wrote:


Lamborghini Sesto Elemente

---
Wowsers Penny...
Can you say OUCH...?
I hear that's the art for the cover of the new book "How to die in 6 seconds or less"...
I swear if it had wings it looks like it could not only fly, but also be invisible to radar and evade any missile attack.
Hot Place, it could even be a real Autobot...
It's a tough toss up with the Porsche though. Both versions.
Would love to have a whole line up from that era to recreate a race from that period in time.
Decisions decisions...
Pay me Lawyer's salary.
__
Re: The Essential GT Car List
All nominations are much appreciated, but don't forget, we would really really like everybody who nominates a car to write a little bit about why they think it should be in the game.
Thanks.