Reply
Topic Options
Mark Topic as New

Mark Topic as Read

Float this Topic to the Top

Bookmark

Subscribe
Highlighted
Re: The Essential GT Car List
Porsche 918 Spyder.....perhaps a RUF version
General specifications
Country of origin
Germany
Numbers built
918 (proposed)
Introduced
2013
Engine
Configuration
90º V8
Location
Mid, longitudinally mounted
Construction
aluminium block and head
Displacement
4.6 liter / 280.7 cu in
Valvetrain
4 valves / cylinder, DOHC
Fuel feed
Direct Fuel Injection
Aspiration
Naturally Aspirated
Power
570 bhp / 425 KW
Red Line
9000 rpm
BHP/Liter
124 bhp / liter
Engine
Location
Front, transversely mounted
Power
107 bhp / 80 KW
Engine
Configuration
Electric Motor
Location
Mid, longitudinally mounted
Power
121 bhp / 90 KW
Drivetrain
Chassis
carbon-fibre monocoque
Gearbox
PDK Twin Clutch 7 speed Automatic
Drive
All wheel drive
Performance figures
Combined Power
798 bhp / 595 KW
Top Speed
320 km/h (199 mph)
0-100 km/h
3.2
Re: The Essential GT Car List
---

reddsun1 wrote:
Ah, mea culpa.

---
Actually, I think I'd prefer the Mea Maxima Culpa, which I believe has the V12 engine. Originally built in Rome if I'm not mistaken.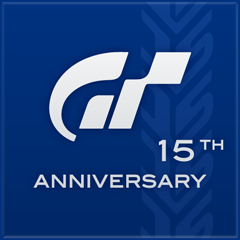 Offline
Re: The Essential GT Car List
Ok Mr. OzDaddy62 I have a car that I don't fully know all it's history bit I feel it needs to be added. An seeing the microsoft is trying to beat polyphony digitals car list. I see that this car in there game but not in ours. The car in question is the sweet Top Secret V12 Supra created by Smoky Nagata. Now I know you said no Personal Modifications but there are othere cars that are not production models just one offs. This car is in a some what "production models" as you can order them for Top Secret. It will cost you a tone but you can still order them. So I will the best info possable.
(Information about the car): Smokey Nagata likes to smoke his tires on freeways all over the world. While his stunts may not be lawful or even sane, he continues to find new territory in which to get his thrills. After being arrested in England and New Zealand, he has finally taken his action off the streets and onto the Nardo Ring test track in Italy. Reportedly, the twin turbo V12 Top Secret Supra, driven by Smokey, achieved a top speed of 222 mph (358 km/h) at Nardo. While certainly a mind-numbing velocity, it falls just a tad short of the 248 mph (400 km/h) goal.
The Top Secret Supra project is intended to present the Supra as the kind of supercar some feel Toyota should be selling. Its V12 powerplant is sourced from a Toyota Century (a Japanese market luxury sedan), and extra power beyond its stock 276 horses, many airflow aids have been added. These range from custom plenums and piping to dual HKS GT2540 turbochargers. All in all, the engine's output has been tuned somewhere north of 1,000 hp. To learn more information on the car check out this feature from Super Street Magazine.
Video Link: http://www.youtube.com/watch?v=eIu7f7QgdWs&feature=related (Watch the video) this is not a Drift car! I have the JDM Video that this comes from and the Test driver was blown away about the car's power and handeling on the track.
Seeing that we have the "Options Stream Z" in the game why not this one?
Manufacturer: Top Secret Motors.
Model and Year(s): 2008 versions
Race Series or Class if relevant: Test Trials on the worlds Highways.
Country of Origin (some may be considered international): Japan, City of Tokyo.
Include a picture (please not too big): Four photos shown.
Cars should be as manufactured or raced. No personal modifications.: Shown!
Include a link to more detailed information if relevant.:
Write a brief and sensible explanation that would help justify its inclusion. You should make reference to any of the following that are relevant. (typed above first photo)
Historical Significance: That I know of it's the first car with a V12 that is in a production mode.
Heritage: This car comes from a Famus Japanese car builder Mr. Kazuhiko "Smoky" Nagata.
Driving Fun Factor: It can do 222MPH!
Does the car fill a gap in the list of cars currently in the game? Yes as the "ultimate track car"
Is the car desirable to collectors? I hope so as I would love to have one or two.
Would the car be at home on the racing track? As see in the videos, YES!
Is the car of particular importance to a racing series? Not known yet.
Does your car belong to an identifiable category such as (but not limited to) Vintage, Classic, Art, Concept, or Truck? Yes more like a concept with a bit of art behind it.