Reply
Topic Options
Mark Topic as New

Mark Topic as Read

Float this Topic for Current User

Bookmark

Subscribe
Highlighted
Destinkeys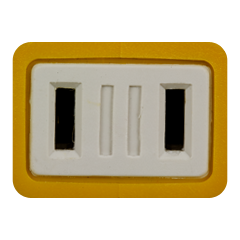 Offline
Re: Seasonal event play is now pure **bleep**
Let's face it... without rubberbanding and adaptive AI, ANY Seasonal is going to frustrate close to half of GT5 players by being too easy, close to half of GT5's players by being too hard, and only find a narrow range that think it JUST right!
We don't all have the same skills, why anyone thinks we should get the same results beats me...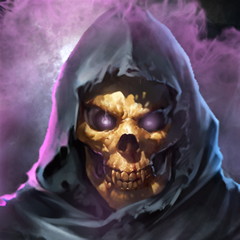 Offline
Re: Seasonal event play is now pure **bleep**
---

BlackhawkBlues wrote:


I've actually gotten used to racing on sport tires. This last seasonal event with the muscle cars I had trouble with at first except Daytona, that was a breeze in the wind. I actually beat all races with the '69 Corvette Convertible. The one I owned I beat Daytona with, and the others I had to buy a new since tweeking with HP and weight ballast wasn't working out so great. You can beat these, and that was the best car I fought useful. I tried others, the GT350, Camaro SS, Camaro Z28, too heavy in my opinion, the 'Vette was lighter. As I'm really finding out lately, sometimes you had to sacrifice horsepower for weight. Horsepower isn't everything, but if you weight less than everyone else, you do have an advantage, just stay on the racing line.

---
I actually enjoy racing with sport tires as well. I usually do sports soft on all my street cars, racing tires only on race cars. For me, sports tires have just enough grip yet just enough slip to them to make driving the cars in this game fun. A little back end slide around a corner is always fun. To me, always using racing softs where your car sticks to the track like glue isn't much of a challenge in terms of car control.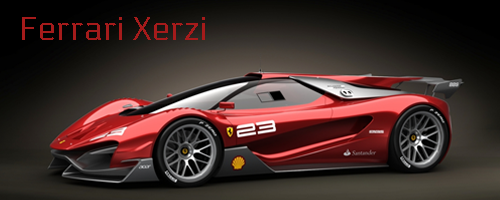 Destinkeys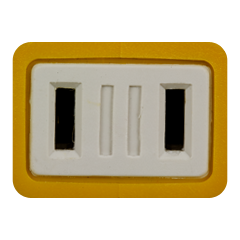 Offline
Re: Seasonal event play is now pure **bleep**
Racing tires for racing cars. Street tires for street cars...
Not really rocket science...
The truth is, from reports from people comparing lap times in GT5 compared to real world figures on real world tires, even fairly high PP cars like Audi R8 need CM's to match lap times on stock, factory R8 tires. So, even sport tires offer a level of grip not matched in real life.
One of the things that interests me is PD's attempt to integrate GPS and car data to allow you to match real world times in game. But I am pretty confident there will be a howl of protest if you are forced onto tires that actually match those real life times! It's hard enough to get many people onto Sports tires, let alone Comforts, let alone Comfort Mediums or Hards!
As soon as those real life times get raced against, you are going to see what an unnatural advantage the commonly accepted 'stock' tires are (let alone racing tire upgrades).
Re: Seasonal event play is now pure **bleep**
You don't need future examples to do the same thing. I did this back in 2011 using Kazunori's own suggestions and compared his real life times with what I was able to get using his car, on the same track, using the tires he recommended as being the most equivalent to what he used.
"Kazunori was asked:
Schulze Motor GT: Is its setting the same as when you ran the Nurburgring 24h?
Kazunori: Yes. Fairly accurate. Tires, please set to R2. Medium is equivalent to Michelins actually run. 6500RPM shifts in order to have a later engine and transmission (in some circumstances 6000RPM)."

I blew his times straight out of the water! I wasn't even close. I wasn't driving the real car, though, and the whole tire model has changed twice since then.
Feldynn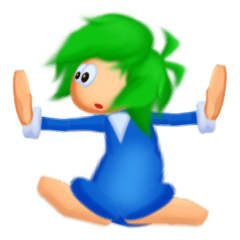 Offline
Re: Seasonal event play is now pure **bleep**
The truth is that comparing lap times in a video game to lap times in the real world will (at this point in our technological evolution) always be an inaccurate and flawed comparison for one reason or another.
Besides the tire model itself there are so many other little factors that this game, or most any other, doesn't or can't take into consideration. Things like temperature, humidity and other weather related variables, the driver's size, weight, skill, health and so on, the car's own health in terms of parts reliability, brake fade, random malfunctions and a myriad of other possible contributory forces that aren't replicated in games.
Beyond those few one of the biggest factors that can mismatch real vs. game laptimes is "risk", even if the tire model was accurate enough to give extremely close to real levels of grip under all circumstances the one thing we can never replicate (again at this stage in our development) is the risk involved in driving fast. Because there is no risk of injury or death should we slam into a wall at over 100mph, gamers have an advantage over real drivers in the real world because we can take risks they wouldn't to get faster times because there are no consequences for making a "fatal" mistake other than a bad lap time.

"Not visualising the equine bestowment via it's verbilisation aperture!"
"Every silver lining has a touch of grey.. "
Re: Seasonal event play is now pure **bleep**
Yes, we know about risk and other things that cause real timing differences, but I was just comparing tires and times by a mediocre player, as recommended to get similar times or conditions by the driver of the car and the director of the simulator.
If he wants to call that much difference close, then so be it, but it wasn't qualified why he thought it was close, so I could only go by his real lap time versus the in-game one using his recommended tires. I just put a number to the results and it wasn't close. These certainly were not CM tires.
The point is our testing doesn't match real life, whether we use tires that model grip well or whether we go for similar times. We can't have both, apparently.
Re: Seasonal event play is now pure **bleep**
well said, Mastrgt and Feldynn,
I think master's point does prove that the model is flawed though, unless he is significantly faster than Kaz, which given the training that kaz must receive and his experience with real cars, seems unlikely.
master gt is humbly saying, "if I can beat him on the tires he recommended, then it can't be quite right".
still, others like Gar529 have mentioned that grip levels are still too severe until you start using the comforts and mis-matching front/rear to get the right grip. he's probably correct about that piece, but I think of someone like him compared laptimes and needed to adjust tires just to get his lap times UP to where the pros do IRL on the same track/car combo, that the realistic comparison falls apart.
because, let's face it, there are probably people racing in GT who are faster than real life drivers. with the ability to do countless laps on a practice course such as GT provides, there are probably some lines that even the pros could improve on their real life lines.
in other words, because the human factor, not merely due to risk, but due to talent and ability to continuously practice in the game, will always be different, there are just too many variables.
I do however, have faith that each iteration of GT gets us closer and closer.
The only way to get the comparison is to do like PD are already doing and provide real life telemetry alongside their game's telemetry and then use that to create a physics model that will help the player get closer to the real life laptime if and only if the player drives it exactly the same as the real driver does.
cutting out the player and using computers to do it is a great way to ensure tha later, once the player replaces the computer, that it's truly the player, and not the physics, that is changing the results.
and that's scientific so I'm glad PD is going about it in this way.
aka Ex_Stream_Tuna -FR's & Racing done here. ExXboxfan = Netflix only

Feldynn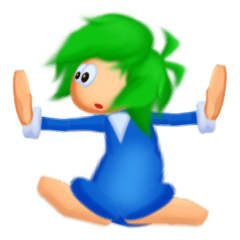 Offline
Re: Seasonal event play is now pure **bleep**
[ Edited ]
Oh I understand what you were saying MastrGT, my post was meant as a reply to Destinkey's regarding comparing real life to game times and the unnatural grip from "stock" tires. So even if we had a near true to life tire model there are still other unnatural advantages gamers have.

I probably should have quoted what I was replying to, I forget this new board doesn't show the "Replying to Person_X" like the previous version did
.

"Not visualising the equine bestowment via it's verbilisation aperture!"
"Every silver lining has a touch of grey.. "
Dan_Zitions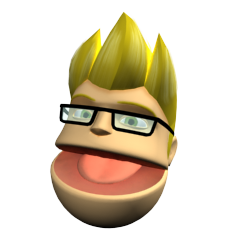 Offline
Re: Seasonal event play is now pure **bleep**
[ Edited ]
Until I can go to a hill, have a car stopped, burp the throttle and not have it pretend it's on Ice, we won't ever have a true 1:1 match.
In the real world, friction breaks as force is applied.
In the game world, it seems friction is added as force is applied, totally backwards.
It's why a car won't lift the front end like it should when you hammer it, why there's excessive wheel spin out of corners and why as GAR pointed out that while at speed and cornering the tires are close, the rate of acceleration in game is slower than real life.
That would require a complete reworking of the model, something we may see in GT6, or a complete reworking of how weight and force is equated, which is what I believe we just saw with the 2.08 update.
That update has been tweaked a number of times since, but is by far the best tire model we've ever had in GT land IMHO. I can say there is no doubt in my mind PD is really trying to hammer this aspect of the physics out to get it right, as they have with the Aero... With one caveat.
The weak draft is very good, I feel personally that you should get a bit more earlier and less later, but it's at least consistent. The side draft you get on strong is absent, and pulling out from behind a car actually can slow you down. I love that you actually have to work a little to stay in the draft, as air catching the front corners pulls the car about.
On strong, just being beside someone can net you a draft, almost as much as behind them, which is a bit more than you would find IRL. Get up along side a Semi at 70 on the highway and you can feel a slight pull, but as soon as you break that wake, it's like you hit an air wall.
Just as they've really improved Aero, I think they've done the same with the tires. There are much more definitive differences between the tire families and the tires within those families now than ever before. Even to the point of adjusting the setup to compensate to get the most out of them.
In this respect, I think PD has come a long way from 1.0... But as good as things are now, they still have the same issues with force and acceleration vs grip vs bite. The game is still not able to produce the effect of a car "breaking" traction at slower speeds and under braking and acceleration as well as it could. They have grip down pretty well, but bite is something they are still struggling with.
Given the strides they've made, I don't think it's out of the realm of possibility they could get it right. But here's where that caveat comes in...
Given PD's penchant for doing anything it can to eliminate what it considers "disrespectful" behavior towards their beloved cars, such as wheel stands, roll overs, crashes etc... I can see why they would prefer to leave it as is so those things are harder, if not impossible to do.
In the end, I fear it may be PD's unwillingness or lack of understanding in this area that will allow another company to surpass them eventually. By imposing their sacred car beliefs into the game, they force themselves into making concessions or compromises in car behavior that other companies won't make.
When your first answer to why no damage is "why would anyone want to wreck a car..?", it's plain to see realism is not the #1 priority, the sanctity of the car is. The man with the vision places the sheet metal on such a pedestal that he inadvertently creates situations that go contrary to what he wants us all to embrace.
Unfortunately, not having damage leads to abuse, knowing you can't hurt a car, and loss of respect ensues. Having Velcro Guardrails instead of using kickouts properly because damage could ensue negates the realism of the physics and ruins the immersive experience, it compromises the "realism". Having Silly Putty Damage promotes mockery and makes PD look like amateurs compared to other games, and again loss of respect ensues. Except this time it's not just the cars, it's the company too. (...edit, GT5:Ghost Busters Special Edition should also be included in this. Just ghost everything so nothing can can touch anything else...)
PD's approach to tires is the same, make them real enough... Without making them real enough to do the things they think shouldn't be done or don't understand.
Unless they are willing to stop playing Auto World Police in trying to regulate behavior by use of velcro walls, faux damage and no initial grip traction models they will not be able to take that next step to actually living up to their self proclaimed title of "Real World Driving" anything.
It's one place they could actually take a hint from the other game. Over there, your prize money gets docked if you want to wreck your car racing. If you want to race for free, by all means, trash the car. But if you keep losing $$$ (...and if they were really smart they'd dock XP too...) by all means keep driving like a tree stump. If they were smarter still, make that damage proportionate to the value of the car. Getting docked a grand for bashing a Prius vs getting docked $100,000 for bashing a high end Ferrari for instance. Throw in a consummate amount of XP loss and you'll soon have some VERY careful drivers out there. You might even have heated discussions about contact not so much for the contact, but for the ten grand the fender is going to cost you fix in a race where you only get 8 grand for your 4th place finish.
By taking prize money and XP away from finishes for not driving with respect, you'd have a much better chance of creating that sanctity of the car attitude than you do by fudging everything over and making no consequences for driving like an expletive deleted.
Just as an aside, this is where "manufacturer affinity", or getting sponsorship money for using certain cars or parts could be put into the game on a minimalist level to help offset the cost of racing. Nothing fancy, just enough to make sure you can progress if you're not a total demo derby freak. And a little check box, "no damage" so you could race without it effecting your drive would be there too, as it is now, so you don't HAVE to lose money...
But I digest...
Re: Seasonal event play is now pure **bleep**
---

Dan_Zitions wrote:
Having Velcro Guardrails instead of using kickouts properly because damage could ensue negates the realism of the physics and ruins the immersive experience
---

that is one of those things you and i have mentioned as a very "eerie" coincidence that no one seemed to be talking about except you and I in your lounge one day... about how they don't have to do other complex fixes to stop wall-riding, just put some kickouts in.
then next thing we knew, they were there. I don't remember if that was part of the 2.0 enhancements or not. But it was strange that no one was talking about it and suddenly it appeared.
aka Ex_Stream_Tuna -FR's & Racing done here. ExXboxfan = Netflix only