Reply
Topic Options
Mark Topic as New

Mark Topic as Read

Float this Topic for Current User

Bookmark

Subscribe
Offline
Re: POSSIBLE UPDATE IDEAS
personally, I don't see why GT can't just be the best of both worlds. as it is now, it does a mediocre (do not read poor) job of being a racing sim and a great job of being a "game" for the masses.
there's so much here for every level of driver, until you want to take control. that's where PD says "nuh uh".
there can be a more in-depth online system that doesn't require that everyone who goes online knows how to use all the advanced features.
those who want a more causal "arcadey" experience can leave tire wear off, slipstream high, X1's all day.
those who want a more dedicated and organized racing experience, however, need to invent and reinvent to make the system work for them.
that layer of functionality should be there for those of us who want it, and not necessarily detract from the experience of the wide audience and vast majority of players.
the problem then might be that a small percentage of GT purchasers actually stick around long enough to want and need that functionality. I know I never thought I would be as into GT now as I am. Didn't think i'd care about organized racing. But here I am, trying to make a system work even though it's somewhat lacking.
I could never switch to another game. Just too much effort and I really do enjoy the quirky menu systems, so long as they don't make them as clunky and unecessarily laborous to click through.
I like the stylized look of GT and the sounds and music they used. It all speaks to me somehow. It feels like "home". It feels like an old school japanese game. Remember when music was written in MIDI? Well even though MIDI is not the delivery system of the music in GT, much of it does have that style.
I really just wish that Kaz could glean not just what most fans want, but what the dedicated fans want. I think he listens to the larger community of gamers to a degree, but without actually sitting down and reading a translation of posts like these. He needs someone to take him step by step through the menu system and describe what works and what doesn't. If he were able to please us, and include enough "goodies" to keep the kiddies happy, then they'd be in the right place to truly be the best at everything.
I was really surprised when I had played 4za for a few years while waiting for GT5 (didn't ahve a PS3 for prologue) that when I came back to GT I didn't see them smash the competition in every area possible. They had never done a livery editor, but then no one had at the time. I thought to myself, well forza attempted to do a photo mode and it came up very short, even to GT4's photo mode, so when GT5 comes out, they'll show forza that they can not only do a livery editor, but really hit it out of the park because they are perfectionists.
But it wasn't there at all? I know there are pros and cons for some things being added to the franchise, but I think what is turning people off is that some of the things which are lacking are just too surprising.
aka Ex_Stream_Tuna -FR's & Racing done here. ExXboxfan = Netflix only

Offline
Re: POSSIBLE UPDATE IDEAS
[ Edited ]
Why can't Fans of GT just let Kazunori build the game HE wants. It's been HIS dream for years, yet all these self-appointed internet design genius think tanks insist that THEY know better than the Father of Gran Turismo, what HIS vision should be.
He has beeen very financially successful with this franchise. He is designing the game to appeal to millions of users.
I find it unbearably arrogant that so many Forum users think that they know how to design AND THEN BUILD this game.
What actual credentials do any of us have? We may know what WE want in a game, but that certainly does not equate to what is best for his Fanbase of millions.
Enough already.................
smellyeti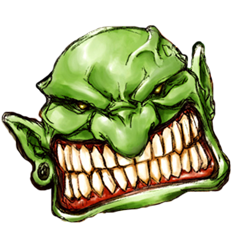 Offline
Re: POSSIBLE UPDATE IDEAS
What credentials do we all have? We bought the game so we can voice our opinions on everything related to the game. I don't post much here but I'm an avid reader. It's clear that you are Kaz's bff and GT5's biggest fanboy but you cannot deny the game has flaws. If you do then you are blind. Yes Kaz designed the game in his vision and it was done masterfully but again, the game has flaws like clunky menus, limited control in lobbies for the hosts, and everything seems like it takes two or three clicks to get there. While it is unlikely that any ideas that are generated here will be seen by Kaz or PD, this is what a forum is for - exchanging of ideas, even if some ideas aren't of your opinion
Offline
Re: POSSIBLE UPDATE IDEAS
Definition of credential (n)
bing.com · Bing Dictionary
cre·den·tial
[ krə dénshəl ]
proof of ability or trustworthiness: a certificate, letter, or experience that qualifies somebody to do something
Definition of opinion (n)
bing.com · Bing Dictionary
personal view: the view somebody takes about an issue, especially when it is based solely on personal judgment
estimation: a view regarding the worth of somebody or something
expert view: an expert assessment of something
I posted the above, since you seem to have trouble discerning the difference between Credentials, and Opinions.
Opinions: Yeah, we've got those and lots of them. I have as many or more than anyone I know a you are all
Equally Entitled To My Opinion
Re: POSSIBLE UPDATE IDEAS
Dan_Zitions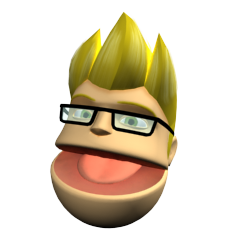 Offline
Re: POSSIBLE UPDATE IDEAS
---

SWERV_GRIFFIN wrote:


Why can't Fans of GT just let Kazunori build the game HE wants.

Enough already.................

---
When he starts buying the game for me, he can...
Kaz made a good game, a really good game. But Kaz is one man. Collectively, we are more intelligent than we are individually. A great man can do great things. But the greatest of men know that it's the collection of ideas, the collaboration of minds and the cooperation and team work putting it all together that makes something truly brilliant.
The greatest among us are the ones who realize we don't know everything. Kaz doesn't either. And if anything, GT5 exposed that more so than at any time in GT's history. I realize among forum members, I am one of the most outspoken critics of all things GT. But I also know I'm one who will go out of his way to mention it when they get something right.
And I have to be honest here...
Knowing the potential GT has and watching it being squandered day after day is very hard for me to watch. Knowing there are obvious flaws that are intentionally left unfixed is hard for me to deal with. That applies to ANY game, ANY product, ANY person, ANY thing. Even myself. It has nothing to do with arrogance. It has nothing to do with thinking I'm better than anyone else. I see something wrong. I'm not the only one who sees it either. And then I see it again. And again. And again. All the while "how great thou art" plays softly to Kaz in the back ground.
Kaz could make some of these seemingly trivial things go away today. He could sit down and say "look, see this sentence, it should say NOT available. Let's fix that today..." Granted it would be in Japanese and the grammar would be a touch different... But he doesn't. And that bugs me.
To me it's like planning a trip to Mexico and putting a gallon of gas in the RV... It makes no sense to me to leave something like this and then turn around and ask someone to take you seriously.
Kaz did make the game he wants. He OK'd the release, the patches, the updates and the DLC.
He chose to leave that in there.
That's not "vision".
That's "man, I REALLY need to go to the eye doctor..."
I don't say any of this because I dislike GT5.
I like it quite a bit.
I obviously like enough about GT to keep playing it.
I obviously like GT enough to notice these kinds of errors.
I obviously LOVE GT if I'm willing to take the flak to point them out until they're fixed.
I just happen to feel that there are things that can be done better.
Some are small things, some aren't.
Basic tools to set up lounges and lobbies has been a bone of contention since prologue. Heck, that's why you all had to start your league and develop all you rules in the first place. You're going to tell me you wouldn't be thrilled with PD if they gave you some really nice lounge and lobby options...?
You did get suits and helmets, B Spec money laundering and silly putty damage models.
You did get trade restrictions, 12 more GTR's and another Academy Round.
We got the X2010, AND the X2011, AND a boatload of electric WTH mobiles.
We got coupons... Lots of coupons. And a 1/2 price expensive car sale...
And I admit we got some really good DLC with the first pack, and with Spa and Motegi.
Yet here we are YEARS down the road and you still don't have your basic lounge and lobby tools.
You can call it what you like, but that is not my definition of of "visionary".
Blurred Visionary maybe...
Out here in the real world, any job I ever held if I made errors in judgment like that I'd be fired.
I understand your frustrations SWERV, but I have to disagree with you.
I understand you're probably up to your eyeteeth in "why are they still posting about this"...
In my mind it's because it's that important to me to see it fixed. I see this as one of those pivotal times in the life cycle of GT's history. What happens now will have an impact on whether GT resurges to be the pinnacle of driving games... Or whether GT continues to ignore what we're talking about and squander opportunities and starts to fade into the sunset.
I don't want GT to lose that race.
I want GT to rise to it's potential and blow 4za and I racing and every other contender out of the water.
I want to see PD make the changes that allow we that play the game to take full advantage of it's capabilities.
I want to see PD enable the player to make their own decisions, not force the player into little sand boxes.
Please don't be hatin' because I among others want to really see PD do something special and shut us all up for good...
Offline
Re: POSSIBLE UPDATE IDEAS
I am far from hatin', my friend.
Every day I read your walls of text completely through. I agree with many things that you say. More often than not, I even Kudo your posts after reading the. I feel that I actually get what you are sharing with the group and the world at large.
You are very outspoken and opinionated. I am too. You have every right to bash Kaz and PD and say that you feel that they are squandering their opportunities.
Just Like I have every right to say that I am sick and tired of reading all the crying, whining, and moaning at this Forum, Day after day, after day, after day.
7.4 Million copies of GT5 have been sold. That is a phenomenal amount of sales, and who knows how many of those buyers liked or hated the game. $60 purchase price does not qualify anyone as some expert software designer/ builder. I have a personal saying that I use constantly on those around me.
" Bat In Your Own League"
I am not saying some valid ideas have not been presented, I have yet to see any valid credentials of any kind that leads me to believe that the PSN Brain Trust we have here, is in ANY way qualified to designed or build a top level Racing game.
Prove me wrong.............