Reply
Topic Options
Mark Topic as New

Mark Topic as Read

Float this Topic for Current User

Bookmark

Subscribe
My zero-mileage car collecting frenzy
2 replies 288 views Edited Sep 29, 2012
After the Level Ticket exchange concluded early this year, I began sending all my Tickets to a backup user account. After every Ticket was finally backed up, I began flipping the tickets in an attempt to acquire as many standard cars I could at zero mileage.
The reason -- simply because I prefer to have all my new cars in "undriven" status. I know it's unrealistic to have a "used" car with no mileage, but you could understand I enjoy doing this for statistical/historic purposes. The point is that I like looking at a car's profile page and knowing that all that mileage is my own.
Having the Tickets intact on both my main account and backup account, I began flipping the tickets on my main account first. I replaced several current standard cars with the same ones I obtained at zero mileage. Once all those Tickets exhausted, I began flipping my other account's tickets (of course, ensuring that the game save was backed up first). Once all those cars are copied over to my main account, I restore the other account's backup and do it all again.
At the same time, I always check the Online Dealership for cars I don't have in zero mileage.
The caveat, of course, is to not make this project seem like too much work. But I have taken this as a fun little side venture in addition to the usual GT5 activities -- customizing and tuning my cars, keeping up on the Seasonal events, maintaining my $20 million balance...and most of all, making it fun!
- Grundberg (PS4 owner since November 2014)

Current library: Dangerous Golf, Geometry Wars 3, Grand Theft Auto V, How to Survive: SWE, Mortal Kombat XL, Peggle 2, Resogun, Sleeping Dogs, Super Stardust Ultra, Surgeon Simulator, Tetraminos, Uncharted Collection, WWE 2K17
Re: My zero-mileage car collecting frenzy
Sep 30, 2012
I have been doing more or less he same thing - except I have been using the car restore coupons to zero the miles on cars I already have.
I have been starting with the highest milage cars I have.
Backup your account.
Apply the coupon to a car (and even paint it using a rare or DLC paint) and send it to a second account. Restore your backup and unless you want to keep the high-milage copy, sell it.
You now have a zero-miles version in your second account, ready to send (a copy of) to your main account if and when you want to use it.
You have also helped with the 2000-car limit by one car...
Not neccessarially better than your way, but somewhat easier.
Highlighted
Uncharted Territory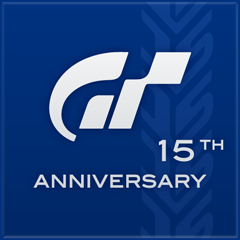 Registered: 01/13/2012
Offline
1751 posts