Reply
Topic Options
Mark Topic as New

Mark Topic as Read

Float this Topic for Current User

Bookmark

Subscribe
Offline
Re: Mazda Furai color rarity
[ Edited ]
---

SWERV_GRIFFIN wrote:


---

White_R34 wrote:


You lucky dog! I have been flipping LV 23 tickets and have yet to hit on one of this car. "AHHHHHH"!

---

It's not luck, it's lots of time-consuming hard work. On my main account, I am flipping (over 20) LVL 23 Tickets. It takes an unbelieveable amount of time to go through them and then reset, just to do it all again. The Furai in any color is very rare to ever show up, let alone in a color that I don't yet have.

Colors that I have ( so far) on my SWERV_GRIFFIN Account:

Prototype -Color not officially named ( Semi-Gloss Dark Gray with Red Accents )

Gran Turismo Black

Gran Turismo Red (2)

Gran Turismo Blue Metallic

Gran Turismo White Pearl

Gran Turismo Silver

Gran Turismo Yellow

Gran Turismo Green Metallic

Last one I need:

Gran Turismo Gunmetal Metallic

---
Update: after flipping most of the evening, the Gran Turismo Yellow Furai showed up opening Ticket 18 of 22 that I was flipping.
An entire evening of flipping produced another Red Furai and a Yellow Furai and cost me 19 Tickets. I did get the 17 other Group 'C' cars and LMP cars, so it's not like the tickets were wasted or anything.
I did already have multiples of the "extra" cars that I received.
To beat a dead horse once again, I wish we could give these cars awway to friends that could use them......................
Might as well wish for Porsche being in the game...............
Update: 8-26-2012: After returning home from my Mongolian Grill cookout, I flipped the final 4 LVL 23 Tickets that I have. No luck.
Unloaded the truck, relaxed for a few and came back in to fire up the PS3 and do my sends for the Ticket Circle. After I completed that , I decided to flip one more time. 2nd pull this time, Furai in Gran Turismo Green Metallic. He shoots, He scores !!!
Only the Gran Turismo Gunmetal Metallic left to acquire, and I'll have all the colors of the Furai. Double on the Red.
Re: Mazda Furai color rarity
After reading SWERV's last post it appeaars I need 2 more colors to complete my collection.....Yellow and Blue .....so it's back to doing the ticket shuffle and flip routine.
Thanks, SWERV.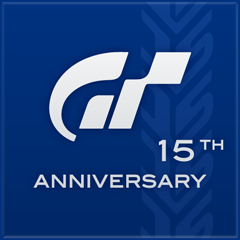 Offline
Re: Mazda Furai color rarity
[ Edited ]