Reply
Topic Options
Mark Topic as New

Mark Topic as Read

Float this Topic for Current User

Bookmark

Subscribe
Highlighted
Hometown Track
[ Edited ]
6 replies 131 views Edited 3 days ago
Do you have a racetrack near where you live? Feel free to post any videos, pics, etc. of yours here.
My hometown track is Rockford Speedway. I've been going there for about 40 years now. It's a high-banked paved 1/4 mile oval, with a crossover in the center for "Figure-8" races.
Here's a really nicely produced video I just came across.
...and another one. This is also produced very well, for the 50th anniversary of the National Short Track Championships a couple years ago.
Re: Hometown Track
[ Edited ]
3 days ago
Points are counted. I'm not sure exactly how, but they are. Everyone from around the midwest tracks all come here (hundreds of race cars), for a 3 day event at the end of each season. I live about 3-4 miles from the track, and if the winds just right it sounds like they're just down the street.
On a side note, I've also seen many music concerts there through the years. Heart, AC/DC, Scorpions, Ted Nugent, Black Stone Cherry, Cheap Trick (My Hometown Heroes)
I could keep going but....
I Only Post Everything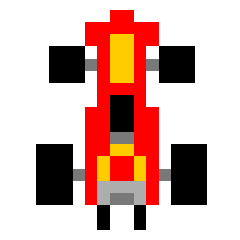 Registered: 01/10/2014
Offline
963 posts
3 days ago
Kil-Kare Raceway in Xenia, Ohio
Although I haven't gone in 7 years or so, my wife and I used to go every Thursday night for Test'n'Tune... $5 to get in or $15 per carload. $15 to race ANY CAR, TRUCK, or MOTORCYCLE that passes the quick safety inspection. (Prices have gone up, but not much.) It used to be BYOB, which was very cool... fill up a cooler with cans and party with your friends in the stands. We watched a wide spectrum of vehicles every week, from the crappiest beaters to 200mph dragsters and motorcycles. The circle track used to be a slightly egg-shaped circle. This is one of the first places I heard of that had school bus figure-8 races which were run in the field between the track and the start of the strip.
Renovated several years ago, this is one of a handful of all-concrete dragstrips in the world. There is a "Kiddie Bowl" banked oval for karting. Total payout for this year I would estimate to be $300k - $350k but maybe much more, so for some people this place is a big deal.
We're thinking of taking our 6yo son on a Thursday night. I bet it will scare the crap out of him.
2 days ago
I posted a pic of our ex-track a while back. The nearest operational ones are in Knoxville or Greenville.
If you are a Christian, copy and paste this in your sig. In life, and especially as a Christian, in order to finish first, you must first finish. What's YOUR first place? donoharm.us #sharethegift #peaceispossible #BecauseHeLives #Hallelujah
I am autistic, but not always eloquent.
"Racing makes a heroin addiction seem like a vague wish for something salty" - Peter Egan
Not all curves that you brake for are corners that you turn for-Matterhorn....
Yesterday
this used to be the closest one. A few miles from me.
it closed in 2004
https://www.google.com/search?newwindow=1&q=Nazareth+Speedway
Now I think Pocono Raceway is the closest one to me..
https://www.google.com/search?newwindow=1&q=Pocono+Raceway

Getting Back to Nazareth
It's also the Home town of Mario and Michael Andretti
Their Homes are not to far from Me.
Mario's on the Bottom, and Michael's on the Top. They are only 2 miles or so away from where the Nazareth Speedway is/was.

https://www.google.com/maps/dir/40.7604852,-75.3013209/40.7622246,-75.3008732/@40.7611691,-75.302184...
https://www.google.com/maps/dir/40.7604852,-75.3013209/40.7285179,-75.3152042/@40.7428021,-75.307524...
Another Interesting Business is the C F Martin Guitar Company is here in Nazareth
It's only a few blocks away from Mario's home. as you can see in the picture the C F Martin Company, and Mario's home with a filed between them

https://www.google.com/maps/place/C.+F.+Martin+%26+Co.,+Inc./@40.7567076,-75.3047825,954m/data=!3m1!...


---
---