Reply
Topic Options
Mark Topic as New

Mark Topic as Read

Float this Topic for Current User

Bookmark

Subscribe
Highlighted
---
Destinkeys wrote:
Interesting thread...
And I want to thank you for the concise arguments I've been fighting for 20 yrs now. Sincerely
I wonder if anyone is looking at the big picture, though. Alternative fuels all suffer from one enormous problem. Inefficiency. Simply put, gasoline has the largest 'bang for the buck' out there. Or we WOULD be using something else! And, while niche alternatives offer a nice Jetson's like glimpse of a future we will probably never see, these so called 'alternatives' never address the sheer SCALE of our current energy usage. Nor our addiction to the speed of how we are used to doing things.
Admittedly at this time efficiency is the obstacle, but the only thing standing in the way of development is profitability. A reminder that 35 hp was petroleum's max before additives. Scale is relative to the effort put forth, the Hoover dam, and Panama Canal were two projects that seemed inconceivable at the time they were begun. We need to stop thinking of this as a novelty and realize how big the stakes really are. It is not our problem directly but the future of civilization as we know it demands answers sooner than later. Think 100,000 years not 100, after all there is time after our own existence. Current technology can provide 200+ MPH electric trains if enough people see its potential, so speed isn't the problem IMO.

While solar, wind and biofuels can get you there, scale them up to the levels of the entire planet's energy uses, and none of them will get the job done without disruption of the world's ecology and climate. Basically, as it stands right now, we are pulling vast amounts of energy from the ground that was stored up slowly over millions (billions!) of years. And yes, we are doing possibly irreparable damage to our planet by burning them all off. But try to imagine the entire world's current energy needs being taken from another source...
This is my favorite part because as a species we are currently changing the worlds ecology and climate, we just turn a blind eye and pass the buck, excuse it as the way it has to be and say "not in my lifetime". While technically accurate you really can't say it's morally right to ignore the problem. All the life on this planet exists because of sunshine, be it current or ancient. We have simply exploited past sunshine to facilitate more human life than this planet could ever support on it's own. This is backed up by the current statistic that this last year was the first time in it's history the US saw no net gain in population, coincidence, I don't think so. Like I said earlier, it's not going to take just one, but all sources in moderation to solve this.
Wind? Disrupt wind patterns over the globe to take that much energy out of the delicate system of climate balance? No?
Solar? Less invasive, but still close to 1% of the total solar radiation falling on the earth would be needed to generate even 5 years ago power levels with foreseeable solar efficiency conversion. Even a 1% drop in solar radiation would once again have devastating climate change implications.
Biofuels... Inefficient, and any farmer or historian will tell you the potential disaster for growing a monoculture on industrial (let alone global) scale. One persistent disease or parasite and the world starves (forget about just driving!). Not to mention the chemical nightmare it will be simply growing the stuff. We are already seeing worldwide food prices spike just from the minor diversion of some foodstuffs to be used as biofuels, and all mostly because of government subsidies to promote the idea that big government cares, and is doing something, rather than its long term viability.
Again I will contest that we are affecting climate, my proposition is to control it. Not in some egomaniacle way but as a stable and monitored system that we all have a stake in. Irrigate the desserts, replant the forests, control the invaluable balance of saline in the oceans and preserve the sea ice. Don't try and tell me we don't have the knowledge, we just don't have the will.
And all this is moot without some efficient storage for that mythical green power that can travel with us on the road. Batteries, fuel cells and the like all gradually get a bit better, but corner a physicist in an honest mood, and ask him what the odds are of being able to store today's level of energy efficiency of gasoline in an affordable, practical, globally scaled form, and they just start to stammer.
They stammer because for years we as environmentalists have been looked at as the crazy ones, the ones with kaleidoscope eyes, the tree huggers. Impracticality is defined by necessity and time will tell.
The truth of the matter may very well be, we are going to have to kiss goodbye to our current levels of addiction to power and speed, to being able to be free to travel where we want, how we want, and as fast as we want. We will have to gain the majority of our energy consumption drop not in doing exactly the same with less, but doing LESS with less.
Call me crazy but is it more practical to use one resource for everything until it is all gone, and you have to make those choices, or diversify now when you could preserve those activities that require oil and extend say, racing, for centuries to come. Me and my family will never have "less" because we don't indulge in "more" right now. I can make my own fuel, I can construct devices for electricity, again it's relative to perspective.
This, of course, has radical implications not only for racing, but just general day to day driving, let alone the industrial scale transportation of goods and foodstuffs around the world. For energy efficient vehicles to be anything more that a balm for our guilty consciences, with no noticeable impact on worldwide CO2 pollution, we are going to have to make the pony car a distant memory! Something we tell our grandchildren about the way we were told about whaling, or Europe's lost forests (or our current loss of rainforest!). Hopefully, they go 'Why were you all so stupid?' rather than 'I wish I had a Ferrari!'...
Sadly you are probably right, it's the frog in boiling water analogy epitomized.
As GT5 fans, of course most of us are speed addicts.No doubt many of us choose the most powerful, fun car we can afford. But that has got to change. No magic bullet from the Green Fairy is going to make it so we can have our cake and eat it too!
Diesel Cummins for me, 200k miles and still get 22mpg. Plenty of power though. Dana 4-11s' arrr arrr arrr.
Doing less with less is the bleak future this planet must take to survive. Grim? Yes. Likely...? IMHO, inevitable.
Likely, not inevitable, we'll see how selfish we remain when it's our families buying water and eating once a day.
There are only two future technologies currently being worked on that would have no impact on our planet and keep our current levels of addiction to worldwide energy consumption and unchecked population growth tenable. Nuclear fusion and geothermal. On a global scale, there isn't one scientist that is willing to say those are guaranteed to be working in sufficient time (if ever) to save us. So, we trundle along, trying desperately to not look at the elephant in the room, deluding ourselves with every gimcrack idea pushed by some 'scientist' desperate for more research funds. The minute you scale their ideas up to global proportion, few of them hold a drop of water.
Fusion requires two things, pressure and cold. Where on Earth would we find such things? It will be a matter of necessity at some point, and I just wonder how much of a push we really need before denial is not our first reaction. Geothermal is practical in some locations already, ask anyone from Iceland.

Pessimistic? Of course. You know me! But once you understand the lunacy of ever increasing energy use by an exponentially increasing human population, and do the math, things become pretty bleak. And no amount of Priuses is going to help.
That's the kicker right, population growth is slowing right now, the planet can only produce so much food and monoculture can only increase productivity to a point. If we didn't emphasize profit at every turn huge farms wouldn't be necessary, crops could be grown locally, and food wouldn't have to travel so far. The price of milk is directly related to the wheat grown in Iowa and the cost of any one of the 12 ingredients they feed cows now.
I know it sounds like I'm emphatic about these statements but I'm not. It is just observation and study, nobody knows for sure. Logically though the Earth is a big old engine with a really hot core, the crust is the radiator and the biosphere the fan. If there is one thing that has been proven it is that the planet regulates itself without concern of it's inhabitance, refer to the Permian if you don't trust me.
We need a miracle. This we completely agree on. But I also think that miracles only happen to those that believe in them.
And this is where everyone takes a step back, trying not to roll their eyes, and they say "ooh O.K" . Seen it a thousand times.
---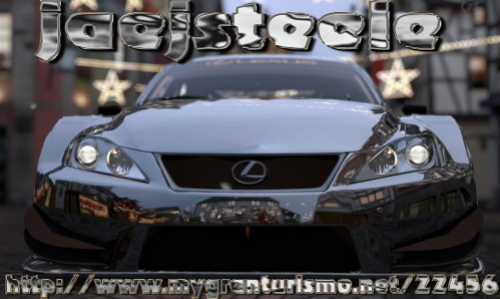 If you ask me, here's my prediction on the "Oil Age" as it could be called.
Many years in the future, gasoline starts to become scarce. Because gasoline is now more expensive than, say, hydrogen or biofuel, people will begin using those fuels voluntarily (after a transition stage, of course). Gasoline, meanwhile, will be reserved for recreational uses, such as motorsport, due to its price.

In other words, yes, we need to stop using fossil fuels, because there is not an inexhaustible supply of it. However, we don't need to stop right now, or any time in the next few years or decades, maybe even a century or two if we're careful.

Gojet-64 is now Encvell. (Gojet-64 is now only used for older games and Vita)
Back up your PS3's and PS4's hard drives!
Try repairing your corrupted hard drive without losing data,
here
.
Um, isn't methane one of the more dangerous greenhouse gases?


---

Destinkeys wrote:



Wind? Disrupt wind patterns over the globe to take that much energy out of the delicate system of climate balance? No?

---
I LOLed so loudly that I woke up my sleeping family!
Back in the late 60s, the Whole Earth Catalog (probably the Epilog edition) had a running cartoon in it that had a character named something like "The Dairy Queen". I'll have to dig it out for the proper words. However, what I always remember this character saying was that she liked geodesic domes because they caused less wind friction, thereby slowing down the Earth less. I really doubt that the scientific world has come to grips with skyscrapers slowing the Earth's rotation just yet. If Mt Everest or the Rockies haven't done it by now, I doubt we should worry too much. Winds are created more by added energy from the sun, not by subtracting energy from Earth.
Gar529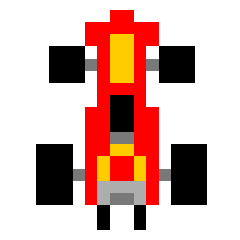 Offline
Couple of problems with nuclear cars
Lots of radiation. It will cause drivers to have more arms, so they can do things while driving.

Giving nuclear power to the common folk? Oh, the number of terrorist attacks...

(Yes, I understand it was probably sarcasm)

Gojet-64 is now Encvell. (Gojet-64 is now only used for older games and Vita)
Back up your PS3's and PS4's hard drives!
Try repairing your corrupted hard drive without losing data,
here
.
TheMainVR4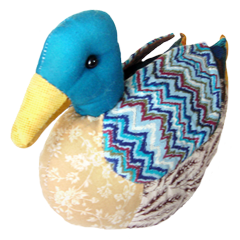 Offline
last i knew GM was focusing/wasting their time trying to make a hydrogen fuel cell for tractor trailers to power all the things needed while the driver was in the sleeper part. And having a terrible time at that. Next time they place an order ill ask around for yah, and it think it was the Hy wire FYI
As for where this thread is heading, Unfortunately we wont have have any new propulsion methods untill we get people in legislation to allow them, while these dinos are still in power were stuck with corn and oil.... we'd be amazed at the things people can create to power cars but theres just to much money at steak.
Least people are starting to be awaking.
giving people nuclear materials wont increase terrorist attacks, the same thinking is being applied to gun laws, but facts state more guns = less crimes
hybrids are still the worst thing for the environment
I am going to agree that career politicians have one focus, whatever it takes to get re-elected. I for one think they should wear sponsorship logos like the ones nascar drivers have, Cheney should have had a big Halliburton badge full size across his back.
And yes it was HY-WIRE, named by a bunch of 7th graders, at least that's the story.
As for guns... I think your facts are all coming from fox. Australia might have some statistics that would shock you.
corn and oil.... we'd be amazed at the things people can create to power cars but theres just to much money at steak.
Now I'm just hungry, thanks for that. lol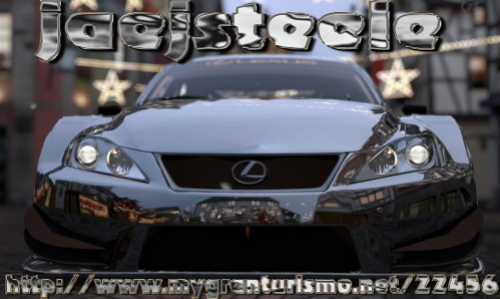 Re: High Wire
[ Edited ]
As an update from another thread, we have completed the hacked-disc dish project and made contact with Mars, and were astonished to find the top-secret GT6 beta test site. You won't believe what's in it! Sorry can't tell. You also won't believe what they are using to power the site. Amazing, the energy that can be extracted from the bi-products of alien probing missions. There is hope for all, just have to get the Martians to share their technology.
Oh, and cousin Billy who was abducted two years ago, says hi.

Destinkeys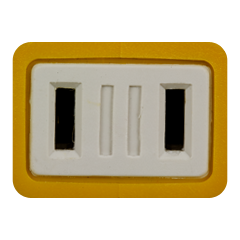 Offline
@ jaejae
Maybe it's language (you a native English speaker?) but I think you completely missed my point. I don't believe that we should keep on doing what we are doing. But my point is that the doe eyed readers of every crackpot idea that is going to 'revolutionize our planet' in ten years time have very short memories..! Crackpot scientists have been saying this for hundreds of years. Somehow, the planet never gets saved.
Do a little research on how many terajoules of power the human race uses. Do a bit of research on the rate of population expansion. Take a look at the inefficiencies of alternative fuels to the expedient (but disastrous) practice of taking fossilized fuels from the ground and exploding them. Then do a bit of remedial math.
Grim.
My point wasn't that we shouldn't be evolving to use renewable energies. My point was, even if we DO (and global political economics doesn't intervene), we MUST not only control our fossil fuel use and develop alternatives, but we must take RADICAL step-backs in energy use, and we must (if the real root of the problem be exposed) finally control our unchecked population expansion.
And those last two are going to be the hard issues. Doing less with less means a lifestyle radically different to today's. And global population control, as sensible as it seems, is a core horror to most societies.
I'm not saying that we should stop looking for alternatives. But I'm saying, open your eyes. Stop trotting out the old hoary excuses that some vast shadowy government or big business collusion is denying you your right to unlimited POWAH! It is that unlimited power, no matter the source, is as dangerous as fossil fuels. And stop believing every CNN story about new technology coming 'soon'. Instead, try to remember back over your life to how many of these stories you have heard, and where the heck are they all?
News services today have no emphasis on reality. They are infotainment. A sensational story about a 'breakthrough' that hasn't made it past the lab should be treated like news about Madonna's bustier... Fluff. There are thousands of interesting things that can be done in a lab that cannot, for a thousand reasons, be scaled up to economical day to day use.
Me, I wish the world could just drop all of the technologies that, if scaled up, WOULD impact global climate, and simply do a global Manhattan Project type 'money is no object' project to develop fusion or geothermal. Otherwise, we are doomed. I see no way, without a catastrophic global war, that the west is going to accept radical cutbacks in their quality of life, and the world as a whole isn't going to adopt 'two children per couple' until things are so bad, we have passed the tipping point.
Sorry to burst anyone's balloon....
Destinkeys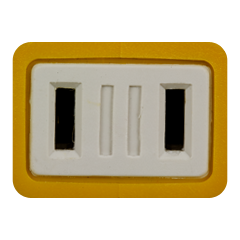 Offline
And @ MastrGT
Where do you think that wind power comes from? Where do you think it GOES..? What do you think happens to climate patterns when you suck terajoules out of it?
Everything climatically on this planet is intertwined. A weather system here triggers a weather system there... Or, if you suck all the energy (remember, it takes often as little as a 1% drop or raise in some part of the big weather machine to have a drastic effect) you can out of it at one point, that energy no longer causes the climatic result where it used to.
Current wind farm use has practically zero results, but that is because we are extracting almost zero percent of our energy needs from it! But scale it up to the terajoules of power the human race uses, and things change drastically.
We live in the middle of an incredibly complex, incredibly delicate machine. Anything that disrupts that incredibly delicate balance that makes this planet the mild, nurturing one it is right now (we are in the middle of one of the mildest, most temperate global periods this planet has ever seen) runs the risk of throwing it into disarray.
No-one thought that digging up coal or oil would harm the planet when they first started. All I'm saying is, scale up whatever your favorite gimcrack idea to get it somewhere else to the vast global requirements we currently have (let alone the even vaster needs we will have as global population and lifestyle quality balloon over the next few decades), and be careful! Nothing comes for free, especially when you take it in one form or another out of the climate machine.
Fusion, or geothermal. As far as existing technologies, these are the ONLY ones that don't take it out of the weather engine.