Reply
Topic Options
Mark Topic as New

Mark Topic as Read

Float this Topic for Current User

Bookmark

Subscribe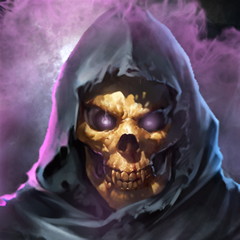 Offline
Re: Hello, DLC!
[ Edited ]
---

exXboxFan wrote:


ok ignore all the points that are spot on and find the one (paid vs free) that is still murky and argue that... fine. that's your M. O. and we're used to it.




---
100% correct !!
It doesn't matter if the DLC was free or we had to pay for it, in both cases it was DLC all the same, and we was getting it on a regular bases!!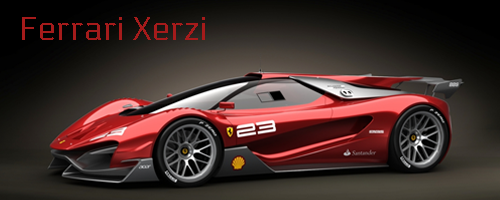 Destinkeys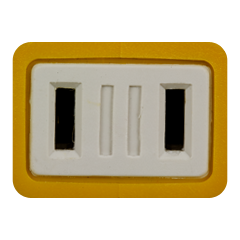 Offline
---

exXboxFan wrote:


ok ignore all the points that are spot on and find the one (paid vs free) that is still murky and argue that... fine. that's your M. O. and we're used to it.

so here it goes. here is why you do not produce a track pack 2+ years after the game has come out. Numbers. Quantity.

Let's assume that GT5 sold 10 million units at $60 a piece. That is around $600,000,000 gross.

If you produce a track and charge $2 for that one track, you'd have to sell millsions of copies before it made it more attractive to release it as DLC vs keeping it for the next game which will sell millions of units and at $60 a piece.

Anything they keep now and add to GT6 makes it sell better, and DLC sales are very likely to be miniscule compared to units sold of a new game. I'd guess that each DLC release (paid) sells only a few hundred thousand units. Especially this late in the game's cycle. the first pack or two might have sold a lot more, but I'd bet that it has steadily declined as they have released subsequent DLC.

It's simple math once you really think about it.

Businessmen run this show, afterall.

---
Something not quite right about your math, here, ex...
Currently, at today's prices, all DLC comes to about $38, or about 60% of the game's initial price. And, from online experience, I'd say that 60% of all drivers I come up against have at least the track packs. So, let's keep it simple and go 50% have all DLC (I do).
That's $190M... You honestly think it cost even a fraction of that $190M to make?
But let's keep it even more on topic, and just stick to tracks. A total of $10 for the current track DLC, again let's keep it conservative and have half of GT5 players buying it. $50M. Are you trying to tell us that it cost PD $50M to make three tracks (one of which was an imaginary track, and one had had a lot of the scanning work already done) and there is no profit to be made releasing SOME of what they currently have in the bag now? Really?
Once again, there seems to be the assumption that PD cannot make tracks fast enough to have both DLC and a nice batch of new ones for GT6. But, once again, if DLC brings in money with these kinds of numbers, if PD's current scanning and modeling teams can't go fast enough to do both, that level of profit makes it all too easy to hire in new people to do it (or farm, it out to experienced independent coding teams) and do BOTH...
GT5 is the first game PD have made that allowed for DLC. People are going to remember, when GT6 drops, whether they felt taken care of and entertained while they waited for GT6. And perhaps they might feel, if PD put a moratorium on new tracks for us for the next 1-2 years, whether it is worth it.
BTW, make my figures even worse, worst case scenario, allow for only 25% of GT5 players to buy the track DLC (but that's not jibing with the results of our poll here). That is still $25M for three tracks. Over $8M each..! Personally, I'm pretty happy to pay $10 a track for real tracks like Bathurst, Silverstone (especially if Silverstone has at least the GP and National layouts), Willow Springs, etc.. At that kind of pricing, 3 tracks a year, two years altogether, that's as much as a whole new game..!
I'm sorry, but the math is there. The demand is there. I'm not sure what businessman would turn down those figures.
The businessman that develops a plan and sticks to it. The businessman that has all of the facts about his area of expertise and develops a Performa to show his vision and it's outcome. The businessman that works on a global scale and knows that deviating from a structured model ends in money lost. A businessman that has proven his competence and is unwavering about what will ultimately be best for his company.
It matters not how straight the gate; or charged with punishment the scroll; I am the master of my fate; I am the captain of my soul. I believe Kaz knows this and what he is doing, you should just have faith that he will produce the best racing game possible and focus on what makes you happy. Oh that's right, you are... Sorry but my core belief is to "respect everyone, judge no-one, take care of those you can." I'm afraid as much as I respect your intellect we will never see eye to eye, it's a shame really, I would like to race with you.