Reply
Topic Options
Mark Topic as New

Mark Topic as Read

Float this Topic for Current User

Bookmark

Subscribe
Highlighted
Re: Gt5 vs. forza 4 the differents in companies when it comes to muscle cars to me
There's always going to be front runners, and people who jump on the bandwagon. I think this is more about "they have it, why don't we?". Then I think there's this desire for some people who honestly feel as if their game is some how inferior because they don't have certain features, and want to make it homogeneous. The rationale being "well if the games were exactly the same I wouldn't have to decide if I like it, I already know I will!".
You know, I played the demo of Forza 4 in Best Buy once a while back. The sales guys said "here ya go", handed me the remote wheel, and I proceded to lap the entire field. Granted I had no idea what settings I was using, but that's what you get when you hand over a steering wheel to the guy wearing a Ferrari jacket.
It really did almost feel like driver's ed. For those who are too young to remember, in schools we used to have classes where they would teach you the basics of driving in order to get your license. I just kept saying to myself "this is what all the fuss is about?".
I don't think it's about "winning the race". Polyphony Digital does their thing. It's the "fans" who are concerned about "winning". They are playing to their strengths. The thing that many don't seem to understand is that you don't move forward by merely copying what someone else does. Once you start morphing one into the other, you lose your idenity.
Honsetly, even now I still don't get it. There's an AMC Pacer and Gremlin add-on for Forza, now all of a sudden "Oh those cars were so cool!!". Were they really cool? Or is it that you can't have them, and you want something that someone else has? And if Polyphony did give you those cars and those features, I have the distinct feeling that many would still find something to complain about.
There's a quote from Star Trek about having is not so pleasing as wanting. It's illogical, but it's true.
Re: Gt5 vs. forza 4 the differents in companies when it comes to muscle cars to me
[ Edited ]
To me, the differences between FORZA & GT are immaterial compared to what will happen when both sims meet real competition soon on their own home turf.
You see, consoles, in general, are an impediment to game development. They have been for quite a while. Their upfront costs and closed environments do nothing today to improve the gaming world. With Steam and now GameMaker: Studio on it, open platforms are where developers are focused. This is what makes pCARS so threatening to both GT and it's ilk. Here is a new startup using modern financing, and a different development model, and much more open communication, to come into this isolated genre and rock the boat. Next year will be really interesting.
Since GT is such an important part of SONY, PD is really going to have to step up its game, so to speak, if it wants to help retain console players, let alone GT's fans. One saving grace will be our console's ability to interface with a growing number of good wheels, but that will only get them so far and there are so many other challenges that need to be met full on that never existed before.
Consoles are under mounting pressure, so future models will be under cost pressures like never before because gamers will have more options to play elsewhere that have more open development and cost less to be entertained by them, and have more competing options even in the livingroom.
So PD doesn't need to worry about just what cars a FORZA has as much as what other things will affect them over the next ten years. PD has to make GT so appealing overall, and soon, that we can't look elsewhere.
Re: Gt5 vs. forza 4 the differents in companies when it comes to muscle cars to me
so true.
and that's where I keep going back to cost of PC's compared to the next gen consoles. When people had to pay $600-$700 just to get a machine that isn't as powerful as some PC's that were already coming out at the time, gamers have a difficult choice to make.
I know it's been mentioned before, and because PD is married to SONY (perhaps imperminently? IDK) but maybe decisions like this have another option.
Producing a PC game.
I know, that's a difficult pill to swallow, but may ultimately be necessary if the console market continues to be gobbled up by PC gaming.
aka Ex_Stream_Tuna -FR's & Racing done here. ExXboxfan = Netflix only

Re: Gt5 vs. forza 4 the differents in companies when it comes to muscle cars to me
Re: Gt5 vs. forza 4 the differents in companies when it comes to muscle cars to me
---

MastrGT wrote:


Imperminently?

So long as the PS platform is viable and healthy, GT won't migrate to other platforms.

Once consoles can't survive, all bets are off.

---
Done properly, consoles should be able to take more of the PC market share.
Get a new powerful console, by todays standards, on the market and add a bunch of PC abilities, perhaps even properly emulate that dat gum windows, and the need for another machine with its own desk and various accesories, becomes less important. Why switch over to another machine when the console youre already using can do it all anyway.
An all-in-one multimedia/multi purpose computer/gaming console could be what we are all using in ten years.
Or not.
Re: Gt5 vs. forza 4 the differents in companies when it comes to muscle cars to me
word...
I was saying this sort of thing when I heard about the current gen consoles coming out and how they were going to be more capable of playing media across local networks and had more features.
I thought, "hmm, consoles are becoming more like PCs". that will only continue. Although the original xbox and ps2 are great machines, even to this day providing fun for many around the world, when you do go back touse them for a little bit of reminiscing, you sorely miss the additional features of the new ones.
There's no reason why the next console could not be so close to being PC's themselves that PC gaming and Console gaming would merge into one platform.
Many people who build gaming PCs primarily use their PCs for JUST that, and not a whole lot more other than "adult" entertainment and communicating with the outside world.
It's going to happen eventually, but may not be this next generartion. We'll see.
aka Ex_Stream_Tuna -FR's & Racing done here. ExXboxfan = Netflix only

Re: Gt5 vs. forza 4 the differents in companies when it comes to muscle cars to me
There is nothing saying it will happen, but the closed system console is under a lot of pressure from a changing market, even from a new open console, so nothing is certain about consoles in the long run.
Getting to the point where GT can't survive on a console is at least one more generation away, though, and maybe one more beyond the PS4. It may not be quick. The Gameboy Cube failed with, I am told, 20 million consoles, so new hardware is going to have to be pretty darned special to keep us buying them, and look where that got SONY with the PS3 - tied in second place.
This is what makes me excited about the next gen of hardware and GT.
Re: Gt5 vs. forza 4 the differents in companies when it comes to muscle cars to me
my point is that if the PS4 has much more in the way of features than the PS3, and it is bound to, then it essentially will be very close to being a PC, and thus the dinstinction between consoles and PCs will be very hard to nail down. then, people will be scratching their heads over those next few years trying to figure out why they are making a distinction at all.
aka Ex_Stream_Tuna -FR's & Racing done here. ExXboxfan = Netflix only

Re: Gt5 vs. forza 4 the differents in companies when it comes to muscle cars to me
I have a feeling that after pCARS releases, nobody will even think about PS4. Finally looked into it, visuals of NFS, phsyics from Simbin? um, yes please. DL/ing it tonight on my beast to try out the alpha. There's one difference between GTR series and GT5 when using a wheel, brake chatter while under load. That tiny feature adds another realm of realism. It's not much but when you're breaking in those games, you can litterally feel it through the steering wheel. I wish GT would add that one feature.
Also, those pc racing games can run on crappy old computers, just scale down the graphics. Most laptops now will even play them. PC gaming is not that expensive if you go about it the right way. Start with a decent mobo and fill in the blanks, it's just lego.
Dan_Zitions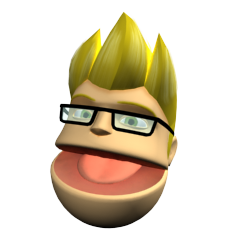 Offline
Re: Gt5 vs. forza 4 the differents in companies when it comes to muscle cars to me
Considering the cross pollination of technologies already, everyone is going to look at the "bigger better faster more" side of things short term. Computer and Phone companies have realized they went too fast, and have been holding back advancements in order to create the next big thing so you have a reason, otherwise we'd have no incentive to buy.
Tablets were brought out to be a cheap laptop, but are part of the phone family, and are now branching out into the TV world too. Remember when there was a Blockbuster on every corner...? We're reaching the saturation point, where there are actually too many options. I can remember when we 4 TV channels. When the 5th started to broadcast, it was a big deal. Then cable came with 28 channels. 28..! Now there's literally thousands of them. Back then we had shows we watched week in and week out. It was like religion, you went every week whether you wanted to or not. Now we have 1,000 channels of watered down "I'll buy that for a dollar..."
TV's used to be bigger and bigger, then clearer and clearer, now they're heading back to smaller and smaller and 3D. There's not a whole lot farther they can take it. The only real open ended market is where home theater is headed and how 3D "IMAX" type home experiences can happen without glasses at an effective price point. Other than that, phones, computers, TV's and the like have become more a cut throat market vs a pioneering tech field.
We've created enough tech to do just about anything we want. It's not about the tech any more, it's about the profit margin. It's about keeping us captive, keeping us as Cows with Wallets. Commercial Cattle.
Consoles have always been behind the curve, even with latest greatest tech it's likely 6 mos or less before they're outclassed already. It's like that great new processor or video card that's outdated as soon as they box it up and ship it.
The Next Gen consoles will be about better performance for sure, and about becoming more a focal point for all entertainment much like TV's with internet and Netflix etc all ready to Wi-Fi in. They will be yet another entrant in the "please buy all your services through us" sweepstakes. Heck, they're half way there already. I half expect to see the PS3 offering car insurance any day now...
But the real drive for next gen consoles will be to create fewer moving parts to make them more profitable and made so games can use SSD or a similar tech to allow the license to be tracked and tied to a person and a console. This has been a gripe from game makers for ages, and console makers will make sure it happens to ensure those companies keep making games for their console.
The game companies are salivating over the chance to get a slice of 2nd hand game sales through secondary licenses and fees, but more importantly they see this as a way to take a big chunk out of the Piracy Market.
Next Gen consoles will make more money by having a much lower replace/repair rate, what they save companies like SONY in lost revenue from Piracy and what they can allow the companies to make from 2nd/3rd licenses than they will from selling the consoles. The losses to replacing broken units and piracy are staggeringly huge and are worth making a next gen anything just for those reasons alone, even if they didn't have any "advanced" anything.
I also agree with MastrGT that the real threat to games like GT5 or GT6 or GT28 won't be 4za, 5za or 5 1/2za. It'll be games that come from markets outside the realm of the console that offer greater flexibility, equal or better performance and can go with you anywhere, allowing easy access to the game from anywhere, where you can play it anywhere you can strap a wheel and pedals to a table or sit with a controller in hand.
Pop Cap changed the face of the gaming world not long ago with their marketing strategy. PC games have used modding to suit personal interests for decades to keep players engaged. When paired along with companies like Gamers Gate, Stardock and Steam and the ever growing and expanding tablet and TV market there's a whole new world of competition coming, aside from the already established franchises like 4za and I Racing.
The end of the good old days, the days of the closed, captive market are here. Look at how the cable and phone markets have been gutted and torn to shreds with all of the choices now. The same thing will happen to games, it's only a matter of time.
If PD continues to proceed like we're just going to stand around and wait for the GT Bus, they aren't going to have to worry about budgets or physics or anything else. They'll be looking for work as the world passes them by. That's the harsh reality of the business world today. It has nothing to do with PD's good intentions, it's simply the way the market is, and where it's heading.
And honestly, you can't say anyone on this forum with a brain and a keyboard didn't try to tell them or warn them it was coming.
Or try to beg them or plead with them to work with us and fix things so we could stay right here and keep GT alive and well.
The messages have been going out, many of them since prologue. The same ones, over and over. SONY and PD really need to stop and think a minute about what kind of future they want, and what having a loyal customer base really means in this ever changing business climate if they want to continue to do business as usual. They need to understand there are companies that would sell their corporate souls for the loyalty GT enjoys.
I for one will be truly saddened if they don't realize what's happening and let the future slip away.
I know I'd buy another console if I knew I could count on PD.
I know I'll buy GT6, but right now it won't be a pre order.
Due to what I've seen so far with both SONY and PD in the decision making department, I am not convinced I'm being taken seriously.
Because of that, I'll wait to buy GT6 until the last "this is it, never going to sell it again believe you me this has everything in it including all the DLC so buy it now" edition.
If I knew PD was going to respond, and I knew I could count on them to take me seriously as a core fan, I'd pre order and pay up front for DLC, as I have for GT5 just to show my support. I don't mind paying for the privilege of being heard, understood and having my concerns addressed. It doesn't mean I, or any of us for that matter will ever see everything we want in the game. But it does mean the small, simple annoyances and the really poor execution of game items is properly addressed.
And yes Mssr Kaz, in case you're wondering...
I did NOT buy your 24 hr N Ring DLC car on purpose. It's the only DLC I don't own.
It may seem petty or trivial, but I felt it was a small way of saying thank you for the countless hours we've all spent waiting for the simplest of fixes. I thought maybe in some small way it will let you know I'm thinking of you.
Now, should the fixes happen, I'll gladly buy the car. I will support a company that hears and supports me. But until then, please hold on to it for me...
__