Reply
Topic Options
Mark Topic as New

Mark Topic as Read

Float this Topic to the Top

Bookmark

Subscribe
Highlighted
5 replies 344 views Edited Oct 31, 2012
Ohh how I have loved the GT series. But along the way some things have been phased out and others phased in... I love the realistic handling, but it is still lacking somethings. Might be because of the limitations set by our advancement of technology. But this is a list of things I would like to see in GT6.
-CLUTCH!
-turbo lag - the sound is nice but "feeling" the turbo kick in somehow would be kewl!
-type R, this was phased out of the series early, I think around 2 or 3... but it was cool to take a stock car and make it myown. I know there are a few cars that you can do it to in GT5 with the corvette but more customization would be NICE.
-more options in customization in tuning cars, I can take a 22re head off and replace it with a 20r head (while this is not a great upgrade) the options in RL are much greater. Things like changing the CFM with injectors/carb.
-more cars (older cars are nice, I also like the start of the game, seems like that went by too fast in GT5...)
If anyone else agrees or disagrees please post, Thanks in advance for GT6 and other fun games!!
Re: GT6 wish list
[ Edited ]
Nov 3, 2012
- Better tuning options, especially with the likes of NASCAR. For oval racing, being able to set both +/- camber on L/R as well as F/R.
- Spring rates both R/L as well as F/R.
- Get it right Polyphony, negative toe in the rear means the fronts of the tires point inward. Not the opposite.
- More detailed technical spec data sheets on each vehicle would be nice.
- The ability to capture performance data on each run/lap. Similar to what you can do with GTR2 and rFactor woth MoTec systems software.
- Bring back the qualifyng sessons. Also I would like to add a practice session to try different setups. I know these were phased out because it was thought that the qualifying sessions were very lopsided. Well, make it harder to qualify by bettering the AI engine, perhaps the user being able to select the level of realism of the AI? Not sure how good that may work.
- Better AI behavior engine. No AI seems to ever crash or blow an engine. Even when I smash full bore into one of them. Hehe. Everybody finishes the race. Very unrealistic. It is after all a simulator right? :-D
- Actual voice communication between crew chief and driver in B-Spec mode.
- Please update these gawdawful standard version cars from previous iterations. I'd like to see these updated to premium.
This is just for starters. I'm sure I can think of many more items I can add to my GT6 wishlist.
Regards,
Ken
Iceman_Nightmare
Lombax Warrior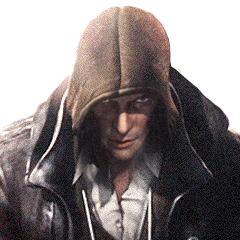 Registered: 01/04/2012
Offline
227 posts
Stage_Coach
PlayStation Moderator (Retired)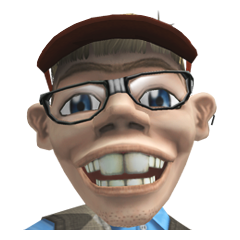 Registered: 07/16/2012
Offline
5944 posts
Nov 14, 2012
actually this thread should be locked because we already have about 10,000 of them.
thanks.
aka Ex_Stream_Tuna -FR's & Racing done here. ExXboxfan = Netflix only