Reply
Topic Options
Mark Topic as New

Mark Topic as Read

Float this Topic for Current User

Bookmark

Subscribe
Highlighted
GT5 black screen of death?
8 replies 3203 views Edited Sep 27, 2012
Hello,
I love this game to death and play as much as possible. I came to not like my old screen id so I even got a new one and had to start all over from scratch (my old name has well over 1k cars, 77+k miles, and s liscense and finally 3 gt academy cars). Long story short, my new game has been going generally well, up until 2.08 update. Today alone, I got that black screen of death 4 times already and had to completely restart the game. I was wondering if anyone else experiencing this issue when online racing or is it just me? My ps3 works well with other games and was recently refurbished so I know the system is good. This black screen is killing my mood. What happens exactly is when I enter a room, or start a race, or leave tune options menu, the game randomly blacks out with a small Gran Turismo 5 logo in the lower right corner of the screen. Earlier today I even had to completely rebuy parts for my new car and retune it, it took forever. I updated over a wired connection on a cable internet connection so I don't thing the update was corrupted. Any thoughts or ideas? I really want to get back to driving, cruising, racing... Please help!!!
I Only Post Everything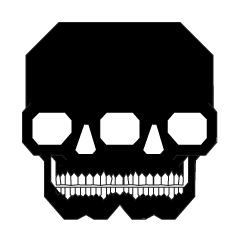 Registered: 07/09/2011
Offline
1178 posts
Re: GT5 black screen of death?
Sep 27, 2012
Uncharted Territory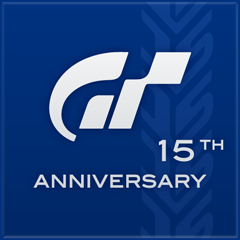 Registered: 01/13/2012
Offline
1751 posts
Treasure Hunter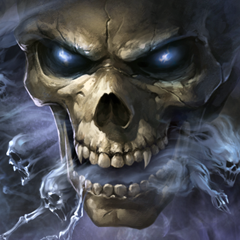 Registered: 07/21/2010
Offline
8267 posts
Re: GT5 black screen of death?
Sep 27, 2012
PS3 has the YLOD and GT has BSOD?
Hope you get back running soon.
Re: GT5 black screen of death?
Sep 29, 2012
I'm not sure if this is the answer to your problem . But I experience black screen sometimes when I first put the disc in , on the initial load.
I usually have to shut everything down & pop the disc out & clean it .( Greasy finger prints ) I wipe it down with a clean soft cloth ( I use a piece of an old sweatshirt ) & it takes care of the problem.
Re: GT5 black screen of death?
Sep 30, 2012
Same thing is happening to me when I play online, pretty sure it's a new patch problem (not to mention how the new patch ruined all my drifting tunes).
As soon as you goto leave the pits the screen goes black and shows the GT5 logo in the bottom right corner.. Never happened before 2.08 patch.
It seems to only happen on the Tsukuba track (my fav for drifting), i'm thinking since they changed how you exit the pits on that track in 2.08 that is causing some sort of issue. It's done the same thing 4 times in a row on that track now.. and when it does your only option is to quit the game from XMB menu.
Re: GT5 black screen of death?
Sep 30, 2012
BINGO!!! I came in to register the same complaint. Glad I'm not the only one. Several times since the upgrade, I've gotten the black screen right after I click "Drive" to enter a race. I still get sound, and the logo is at the bottom right, but I have to exit the game. My system has never had a problem, and my cache is clear. This is definitely a glitch.
Re: GT5 black screen of death?
Sep 30, 2012
Of course since I posted about it I havn't seen it since lol, even on Tsukuba track.
Although when it was happening the only difference was that I was leaving the pits from the closest spot to the exit, havn't started off from that spot since so I can't really say if there's a connection to that or not.
Re: GT5 black screen of death?
Sep 30, 2012
Others are having similar issues. It may be worth keeping an eye on this thread at gtplanet.
http://www.gtplanet.net/forum/showthread.php?t=265022
I saw a couple more last night at Daytona with reverse grid rolling starts. Once it freed up it left on person in a black screen while the rest of us were racing. I was also in a room and it wouldn't let me use the garage button. The host tried to reset so I could get in my garage and it didn't work. Once he switched tracks to reset the room it wouldn't let him switch the track back and it killed to room.