Reply
Topic Options
Mark Topic as New

Mark Topic as Read

Float this Topic for Current User

Bookmark

Subscribe
Highlighted
Re: GT5 NEEDS CAR AUDIO UPDATE!
oh, and another thing to consider (i'm not trying to bash you for not noticing this) is that when you heavily modify a car, the overall volume (amplitude) of the sound is raised greatly. Think this through with me...
if you race a stock car next to a modded one, you will have a very hard time hearing yours unless you are in the interiror view, and even then, the other guys is going to annoy you with his sound.
so say your TV or whatever is at volume level 10 when you are driving stock, because you want to HEAR your car. Then after you mod it, you hate the fact that the sound is so loud and you will naturally turn your TV down to perhaps 6 or 7.
What you have done is turned down your V8 sound and raised your sound for everything else. You will no longer hear the v8, or have a very hard time picking the tone out from the mixture of several sounds that have since been added tothe mix.
my experience anyways...
aka Ex_Stream_Tuna -FR's & Racing done here. ExXboxfan = Netflix only

Re: GT5 NEEDS CAR AUDIO UPDATE!
regardless of Armydudes first post about modded ZR1, even stock does not sound like it should. and we are referancing the V8s in the game. mostly the newer GM cars. not NONE of the cars in the game. no theres no V8 sound hidden behind the whine of the tranny. both sounds are noticable either inside or outside of the car. and yes the other cars in the game sound good. but the camaro which is a LSX engine and the corvette also has an LSX engine, are known for a good sound from the factory and modded. i have an LS2 powerd car, and from the factory it had a good rumble to it. now with straight exahust and engine mods its sounds like an unleashed beast! so as with all LSX powerd GM cars they all have a nice note to the exahust stock. then when modded they come to life! and not in a V6 kind of way.
now on the game if you take a stock Camaro SS or Vette from the garage and switch to that car you get that engine start of that car. now that is the only time they have got the sound right on these cars. just for that slight second. i think that is the only time they ever recoded the sound of those cars.
as far as me i dont need a stock vs stock comparison to hear the diff. ive heard plenty of them.
i guess PD has something against making V8s notably the GM ones sound strong and powerfull as they should.
Re: GT5 NEEDS CAR AUDIO UPDATE!
dude your not understading what we are saying. its not the volume of the engine. its the tone. V8 vs V6. and they sound like a V6 or could even sound like a v10. its the wrong tone for the GM V8 cars.
Re: GT5 NEEDS CAR AUDIO UPDATE!
Thank you TXcountry for knowing what im saying here. In my family there is a 1976 Trans Am 400, 1970 GTO 455, and a 2005 LS2 6.0 GTO. I think I know what a V8 sounds like my god. I absoulty know what im hearing and its not the transmision whine. Im using HDMI 5.1 suround from a new reciver so I have great sound. All the cars from GT4 (standard cars) that are V8s sound like a V8 as far as I have heard. Even in GT5 prolauge the tuned corvette sounded like a V8.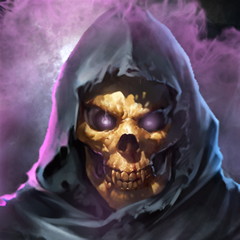 Offline
Re: GT5 NEEDS CAR AUDIO UPDATE!
ARMYDUDE940 wrote:

 I dont have the poping problem but I just found out the ZR1 race mode is a V6 sound too. This is really a issue that I thought the makers would not overlook but I guess they did. I really hope they fix it.
Overlook? I don't think PD cared to much about any of the cars engine sounds, they all sound unrealistic, and when you buy tuning parts like engine upgrades, exhaust pipes, etc, they all the sound the same.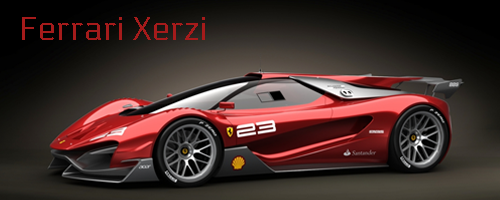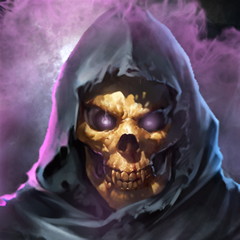 Offline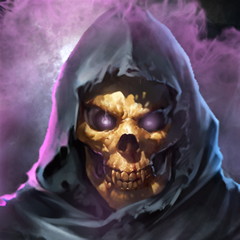 Offline
Re: GT5 NEEDS CAR AUDIO UPDATE!
you are a re tard like i said remove enhause and super charger and youll see, i have tested this myself... xD bet you all im correct.. well because i am! i have over 640 cars now modded every american one out of those... and i can make them ALL sound as real as possible transmission barely makes any differance its the exhaust and supercharger/turbos, fooools -.-
T4C Fantasy Website: http://74.97.44.63:2698/
Re: GT5 NEEDS CAR AUDIO UPDATE!
I agree entirely. For some reasons, those idiots at PD, made the 2010 Chevrolet Camaro SS (my dream car) sound like a fucking Honda Ricer. Nothing I did changed the disgusting sound of this beautiful Chevy. This is why I chose not to buy this POS game.