Reply
Topic Options
Mark Topic as New

Mark Topic as Read

Float this Topic for Current User

Bookmark

Subscribe
Highlighted
10 replies 438 views Edited Jan 23, 2013
Hi all,
On Xmas day I decided to download the prototype for the c7 from the ps store, itinstalled. I then went to gt5 main menu, all the way down to the right hand to downloadable content and it was completely empty. I then went to gt mode to car delivery and there was no C7 there or in my garage. I did this once agato with the final prototype and still came up with nothing. I tried INstalling it from account management and nothing either. Can someone please help me? I am really hoping I don't have to delete my name data and download all 20 updates over as doing so on a 1mb connection isn't funny.
Thanks,
Keagan
Jan 23, 2013
So just to clarify, you DO have the latest updates already installed then? I don't think final prototype Corvette will work unless you have the latest version.
If so, have you tried just downloading the DLC again? You can find a list of content under Account Management (Top option in the Playstation Network part of the XMB.)
Who WERE The Playstation MVPs? | About Us | GT6 Monday Night Racing
Find me: Twitter | Google+ | YouTube | Twitch.tv | Sig by Bambi-01us

Jan 23, 2013
I did all that man, I'm lost and on the brink of accepting I won't get this car. I downloaded the car over 10 times, gt5 is on its most current update. Took many hours installing those updates. Went to account management and downloaded from there too.
Re: GT5 C7 DLC issue
[ Edited ]
Jan 23, 2013
Were you logged in as the same user when in the PS Store, as you are when playing GT5?
Also, the disc "region" & DLC "region" need to be the same for it to all work right.
(Example: EU DLC wont work with US disc)
If you do end up having to re-install (I hope this isn't the case), I would strongly suggest getting the XL edition disc. It's relatively cheap and with some of the updates already on the disc, will save you a WHOLE LOT of downloading/install time
Jan 23, 2013
I am currently downloading all updates over. Deleted game data last night and currently at 14/20 updates. Hopefully this works, my game is US and bought ps3 in the US as well. I was logged into my account that I played and downloaded gt5 addons. However this is my first DLC for gt5 I am downloading.
Jan 27, 2013
Downloaded game data all over and still can't get c7. Any ideas?
Destinkeys
Uncharted Territory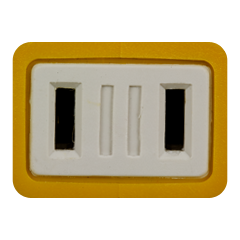 Registered: 09/03/2012
Offline
1712 posts
Re: GT5 C7 DLC issueI am
[ Edited ]
Jan 27, 2013
You aren't confusing the cloaked C7 with the C7 Stingray Final Prototype are you?
Main thing is to make sure you are purchasing the PSN content (or d/l'ing it for free) on the EXACT same account that you race in GT5 with. You don't have a special User name for GT5 and another for general gaming (or some other game)?
I also noticed you seem to have a pretty slow Internet connection. Are you sure that you didn't get an interruption to the d/l from maybe something else on your network interrupting it? Are you running wireless or wired? You need to pay constant attention to the d/l progress from the PSN, THEN the install progress, and make sure nothing hinky happens.
Feb 14, 2013
Hey I have the same serious problem to download the new c7 corvette to the G T 5 game . I buy it on the PSN store and then install it , but when I go to the game and press the download contents button ,there is a pop up msg that shows " no downloadable content" , I go again to the store and see the car exist on the - downloads - list, Its really depressing
Pls need help !
Feb 14, 2013
anyone doing installs of updates should be doing it on a wired connection, so has been the case for many others with problems.
i'm not saying this will definitely fix this issue for you, but make sure you're wired first. take to a friend's house if you need to.
aka Ex_Stream_Tuna -FR's & Racing done here. ExXboxfan = Netflix only