Reply
Topic Options
Mark Topic as New

Mark Topic as Read

Float this Topic for Current User

Bookmark

Subscribe
Feldynn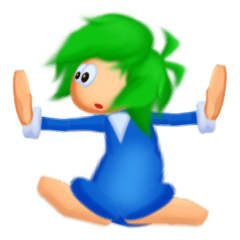 Offline
Re: GT Academy and Canada
While there is no GT Academy available have you considered running some of the Time Trials? That might be a good way to see how your skills compare to other GT5 gamers around the world.

"Not visualising the equine bestowment via it's verbilisation aperture!"
"Every silver lining has a touch of grey.. "
Re: GT Academy and Canada
[ Edited ]
---

racetrap wrote:


know I do not get a playstaion for other reason I do not need one if I am going to stay racing a real car

---
Well, if you already race a real car, then you really have no need for the GT Academy, as the goal of it is to help someone become what you are; a real race car driver.
Since that's what you do, you're good to go without it.
Good luck to every one entering the GT Academy if there is one next year since I live in Canada I can not enter so I will enter into real car racing. Were it does not matter were you live or what language you speak thanks for your help I am out of here of to the real world of racing. Cheers
Re: GT Academy and Canada
[ Edited ]
Strange. I was under the impression that the Canuckian division could still play the GTA challenges, get the prize cars; but not win the Grand Prizes. Had it not been for a wonkty HDD, I would have happily downloaded GT Academy. Sometimes facing the challenge is more important than the prizes. Tho' the prizes are kinda cool....
Who Are The Playstation MVPs?|MVPs Terms and Conditions|SupaTunaGT
Vir sapit qui pauca loquitur
Re: GT Academy and Canada
if you could go race real race cars you wouldn't be playing a game, that's why.
as his name implies, he's trying to "trap" us into fighting with another troll.
everyone's welcome to their opinions, but when your statements don't seem genuine, we have nothing left to conclude.
aka Ex_Stream_Tuna -FR's & Racing done here. ExXboxfan = Netflix only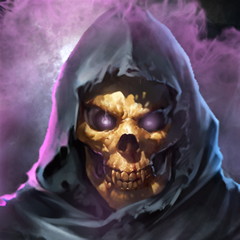 Offline
Re: GT Academy and Canada
---

racetrap wrote:


I was told that the GT Academy is not open to if you are living in Canada that you must live in the United States, does any one know if this true. If so then I will not waist my time and money purchasing playstation, if this is true what a dumb thing to do !

---
Please, please see the situation from all angles before being too angry at any one entity for this problem. Someone correct me if I'm wrong, the last I heard, Canada's government regulations are a big obstical in making it possible for you guys to participate. To the best of my knowledge Sony nor PD just decided, "nah forget those Canadians". They wouldn't do that....well maybe Sony would...but not PD. LOL
But seriously, I know it sucks the big one, I feel for you guys that you can't participate but there are some legality issues and mud in the waters as why you guys haven't been able to participate. Hopefully things can be worked out so you guys can finally participate.