Reply
Topic Options
Mark Topic as New

Mark Topic as Read

Float this Topic for Current User

Bookmark

Subscribe
Highlighted
Be careful who you laugh at.
14 replies 778 views Edited Jan 24, 2011
The other night, I was online going from room to room trying to find a good race to join. I finally found a room with alot of others. they wasnt racing yet but was about too.As im waiting, I see this Pink car with purple wheels suddenly apper. When I say Pink - I mean really stand out Pink ! Most in room had headsets, so you could hear laughing. I hear this one kid say -" Dude a pink car ! WTF! " and made some comment about it needed to be in a girls garage. Then I hear this little girl say, " I Am A Girl " She sounded like she couldnt be more than 6 or 7. I felt so bad for her. The kid did appoligise, But I noticed she left the room. I just wanted to share this to remind everyone to be careful what you say if your not in a private room.
Re: Be careful who you laugh at.
Jan 24, 2011
ya basically the whole reason i wont play call of duty 4 modern warfare online ne more..... i was just starting out on it and havent even had some playing time in the game yet and my buddy wanted me to join in on a few games online wit him and some ppl and man i got smoked and cursed out by the ppl on the team i was on..... i have bipolar and many other mental issues i havent gotten diagnosed yet and let me tell ya i wont play online again... cant even bring myself to play online on gt5 or ne of my other games... played online wit prologue once or twice but too many ppl cheated and wut not soo i gave that up too.... lol soo ya listen to zignzag bc u could destroy a persons love for gaming or hurt thier online playing
fijiboi1989
I Only Post Everything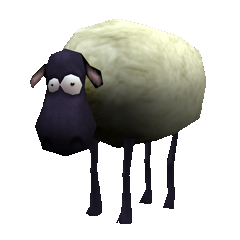 Registered: 12/10/2010
Offline
1077 posts
Uncharted Territory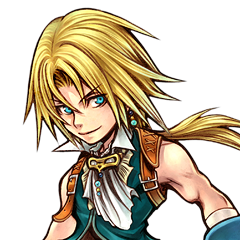 Registered: 02/02/2010
Offline
1881 posts
Re: Be careful who you laugh at.
Jan 24, 2011
Yep, people can and will be jerks.
Who cares what color your car is, or what your overall skill level is. It's about having fun, and some people don't like that. They feel the need to hold it over people how "good" they are. It's complete and utter nonsense. It's like in a fighting game when the person keeps you locked up in the corner spamming moves. It doesn't make them good, it means they have a total disregard for what is "fair". Granted, there are some insane people out there who will take almost anyone to school. As for the OP and his case of the pink car, that's rather disheartening to hear. Regardless of age or gender, a pink car is just the same as the yellow, green, blue, black, whatever color. If it truly was a little girl looking to play some online races, that truly is saddening to hear about. Some people just take themselves and gaming too seriously. Not really gonna help or further the community or even just the online aspect if this is the kind of folks who inhabit it. Now yes, I know a number of awesome people who partake, but it's very rare that they make up the bulk of the numbers. I tend to stay away from online portions simply because of these kinds of people. Sure, I'll join games with friends, but the odd challengers, I'm just not interested. I could be, but I''m not. It's the general attitude displayed across the board that dulls my desire to even look into it.
fijiboi1989
I Only Post Everything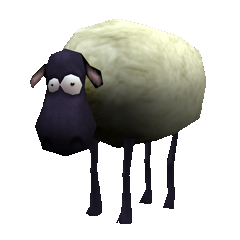 Registered: 12/10/2010
Offline
1077 posts
Re: Be careful who you laugh at.
Jan 24, 2011
brianstarbuck wrote:

Some of the coolest cars are pink
awwwmg that rx7 is soos exyyy


CURRENT CHAMPION OF 2011 OF NOT WINNING ANYTHING
Re: Be careful who you laugh at.
Jan 24, 2011
It does serve as a timely reminder that you really don't know who might be listening to your chat.
I don't know if wearing a headset automatically cuts out the sound coming from your TV, but I haven't got one and I hear all the talking (I just can't reply). You're unlikely to offend me, but there's times when my daughter might be listening and I really don't want her to be subjected to some of the phrases that are occassionally uttered - she's heard most of them before anyway, but it's still not nice.
So remember, just because you're in your own home, you're still audible by persons unknown. Try and show a little respect, thanks
I love kids, but I couldn't eat a whole one!
The unofficial complete guide to Ridge Racer 7 can be found
here
For all things Hot Shots Golf, visit:
www.hotshotsgolf.com
MBEB
BlackIceLSC
Uncharted Territory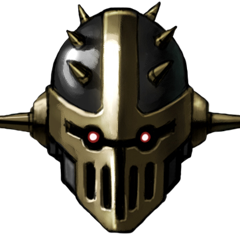 Registered: 08/26/2008
Offline
1924 posts
Re: Be careful who you laugh at.
Jan 24, 2011
I agree. But you need to have thick skin if you're going to enter a room.
I went in one, and the conversation immediately went like this:
only 2 people in the room besides me:
1st guy says
"hey man, Black ice...ooooh....look out. Bet he thinks he's a bad boy Hey _____ I told you to make this room private"
other guy
"I am waiting for my brother"
1st guy:
"Look at this clown Black ice. level 28 in A-spec and level 25 in B-spec. He needs to get a life. who has level 28 and level 25? Are you going to kick him out or what? we don't need any professional racers in here with us. especially clowns who spend 24/7 playing this game"
I laughed to myself. 1st off, if you want a private room, spend a little more time playing the game to learn how to make one. 2nd, if you think I have no life with my 28-A/25-B, then you obviously don't visit the forums to realize, my levels are just from playing a few hours a day, 3-4 days a week. it's not THAT time consuming.....yet!
But yea, people WILL talk smack. I don't have a head-set.I still 'type" when playing. It's probably a good thing I don't use a head set or I'd upset a lot of people with the potty-mouth I have.
so before you go running your trap, realize...some folks CAN hear you, and some folks may not have thick skin.
me?....I could care less what other people have to say about me. I'm there to have fun and challenge myself and them in a CLEAN race.
My garage
http://www.mygranturismo.net/1724
Drafting? Draft this!