Reply
Topic Options
Mark Topic as New

Mark Topic as Read

Float this Topic for Current User

Bookmark

Subscribe
Highlighted
7 replies 783 views Edited Jan 17, 2013
Faiza Al Kindi, aged 21 from Abu Dhabi, became the first female in the history of GT Academy to reach a Regional Final of the celebrated virtual-to-reality competition. During the first-ever Middle East Regional Final, the GT Academy team spent time talking with the college student who is pursuing her dream to become a racing driver.
What made you enter GT Academy?
I always wanted to become a racing driver, but I did not have access to any circuits in Abu Dhabi or the necessary training to get into motorsport, so I knew GT Academy would be my only chance to make my dream a reality. I believed I was fast on the Gran Turismo game, so I wanted to see if I could be as quick on a real track.
How did you hear about GT Academy?
I have been following GT Academy in Europe on the internet since it first started in 2008. Since then I have been really hoping that it would be launched in the Middle East. When you see how previous winners are progressing their careers with Nissan it makes you want to enter even more. To have reached the finals for the first ever competition in this region is a special experience for me and everyone involved.
Can GT Academy prove as popular in the Middle East as it has grown to be in Europe and the US?
There is a huge car culture throughout the Middle East, especially in the Emirates. People love cars here, they love racing and they love every detail about motorsport. Once the word has spread about GT Academy the potential is huge. Hosting the first Regional Final alongside the Dubai 24 Hours is a great way to launch GT Academy and I think it will only get bigger.
How long have you been playing Gran Turismo?
I played every game since the first one came out. I just love it because it's the most in-depth racing game available. I think it's the only game where you can start learning the skills required to become a racing driver. This was proved to be the case when Nissan teamed up with PlayStation to set up GT Academy.
What is your favourite track on Gran Turismo?
Definitely the Nürburgring Nordschleife. I love the fact it tests your driving skills to the limit. I am very proud that I can record a time of just over seven minutes.
How difficult it is it for a female from the Middle East to get involved in motorsport?
Whether you are a boy or girl it is hard to get involved in motorsport, as you generally need to find sponsorship before getting an opportunity. I think this is why GT Academy is proving so popular. I have not met any other girls that play Gran Turismo, but there is no reason why they should not be good at the game or the real thing. It all depends on the person and it's up to them to be a good as everyone else trying to make their mark in motorsport. If someone has the desire and works hard at their craft there should be no reason why they can't succeed.
Why do you think motorsport tends to be dominated by male drivers?
Too many people follow clichés in life and too many people automatically think women can't do well in this sport. A lot of girls just think motorsport is about a car going around a track fast but there are so many more layers to doing well in a race which makes it fascinating. I'm sure we will see motorsport grow in popularity with the next female generation.
What was it like meeting one of your heroes Sabine Schmitz?
It was crazy! I've been following her career after I first saw her on Top Gear. I love watching her race and I love that she is known as the Queen of Nürburgring. It was this moment when I thought if she can do it, so can I. I used to think you needed physical strength and to be manly to make it in motorsport, but Sabine proved this wrong.
Did you have the full support of your family and friends when you told them you wanted to be a racing driver?
They were shocked at first, as people generally don't expect girls to want to be a racing driver, so initially it was a bit odd for them. At the same time all my family and friends were very supportive, as they knew how long this has been my ambition.
What has been the highlight of reaching the GT Academy Regional Final?
Meeting other people that share a similar passion for motorsport. It has been very competitive and very close throughout the competition, but we all enjoyed sharing these moments. Competing for such a prize brings out the best in you and you know the winners will be decided on such fine margins. It was all very exciting.
What is your favourite Nissan?
It is always fun to drive fast cars. I have never had the opportunity to drive the GT-R. One day I would love to drive the GT-R around the Nürburgring Nordschleife.
What is your ambition in motorsport?
Ideally I can make it as a driver, but I would love to do anything around a car. Either working on it or being around the pits would be amazing. To work on something that you are passionate about helps create a happy life.
Will you enter GT Academy again?
I was disappointed not to have reached the GT Academy Race Camp stage, but my experience has made me even more determined to fulfil my dream. I will definitely be back again to enter GT Academy and hopefully even more prepared.
Uncharted Territory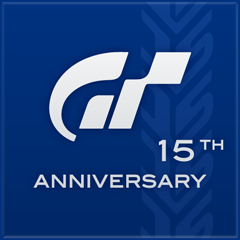 Registered: 01/13/2012
Offline
1751 posts
Re: Another Academy First
Jan 18, 2013
awesome!
aka Ex_Stream_Tuna -FR's & Racing done here. ExXboxfan = Netflix only

Uncharted Territory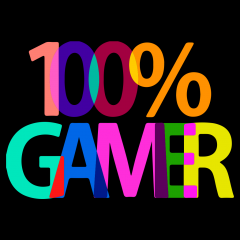 Registered: 05/31/2009
Offline
1375 posts
Re: Another Academy First
Jan 18, 2013
She is simply adorable...very purty. YOU GO GIRL!
- Grundberg (PS4 owner since November 2014)

Current library: Dangerous Golf, Geometry Wars 3, Grand Theft Auto V, How to Survive: SWE, Mortal Kombat XL, Peggle 2, Resogun, Sleeping Dogs, Super Stardust Ultra, Surgeon Simulator, Tetraminos, Uncharted Collection, WWE 2K17
Re: Another Academy First
Jan 18, 2013
BANG_N_OLUFSEN
I Only Post Everything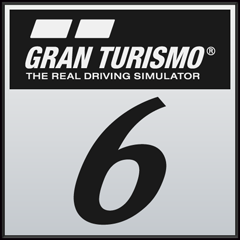 Registered: 07/29/2009
Offline
867 posts
greyghost2
Uncharted Territory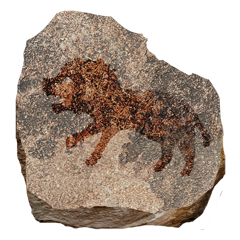 Registered: 11/24/2008
Offline
1975 posts
Re: Another Academy First
Jan 19, 2013
Thanks for posting this Master GT ...and kudos.
Until nationa in the middle east get away from their barbaric ideas about women's place in the world, there will be continuing conflict which will result in young women being attacked like the girl in Pakaistan. That this young woman in your post has been able to accomplish what she has, while dressing and looking as she does, is testament to some places in the middle east changing for the better. Hopefully this sort of thing will spread.
I look for this post to be deleted by the mods because of the political content, but I had to say it.
Old age is not for sissies.
Re: Another Academy First
Jan 22, 2013
bump to keep good thread alive...
kudos to you ghost
aka Ex_Stream_Tuna -FR's & Racing done here. ExXboxfan = Netflix only