Reply
Topic Options
Mark Topic as New

Mark Topic as Read

Float this Topic to the Top

Bookmark

Subscribe
Highlighted
An open letter to Jack Tretton and Kaz Hirai
7 replies 45 views Edited Nov 2, 2010
Dear Jack / Kaz
I know you don't work at Polyphony Digital, but you are ultimately responsible for the management of SCE. Gran Turismo, a once respected and popular franchise, is now a joke in the industry,
We are going on the 5th holiday season that PS3 has been available in America and Japan, without a full Gran Turismo game to compliment the system. In that time, MS has released 2 Forza games, and EA has released 2 Need for Speed games.
Meanwhile we have yet to get even 1 full GT game.
Allowing delays of two major Move titles, and games that were supposed to fill out your Xmas season line up (LittleBigPlanet 2 and SOCOM 4) is another huge mistake, and I'm sure you will be losing lots of money because parents won't be buying their kids Xmas presents in January. There comes a time when you just have to release something and fix the minor bugs later on with patches.
You are not competing against little old Sega anymore. Microsoft is going to eat you alive if this terrible management continues.
Please retire if you are not able to manage your company properly. I'm sure there are hundreds of employees under you who would be able to do a better job. You obviously don't have your head/heart in it anymore and have lost track of what's going on within your own company. The mishandling of GT5, LittleBigPlanet 2, SOCOM 4, PlayStation Network, PS Home(failure), losing all 3rd party exclusives, and numerous other marketing failures prove how incompetent Sony management has become.
Neptune15
Uncharted Territory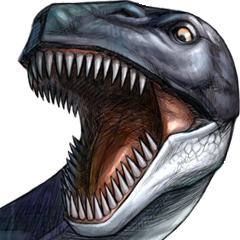 Registered: 01/04/2009
Offline
1695 posts
Re: An open letter to Jack Tretton and Kaz Hirai
Nov 2, 2010
If i were to say what i want to say, i would not be welcomed back to this forum. For now just imagine a slap to the face.
As stated above, quality > quantity. Then again, the quantity of GT5 looks like it will be greater than those games you mentioned. No other game like this comes close to having over 1000 cars with a wide variety of tracks.
Re: An open letter to Jack Tretton and Kaz Hirai
Nov 2, 2010
Good effort but I preferred UCanTuna's letter.
I'm not 48 | TPRA Podcast | Follow @tunerspit on Twitter!
Wanna race online? Check out tunerspit.com today!
Re: An open letter to Jack Tretton and Kaz Hirai
Nov 2, 2010
---

GUNSOFDAPATRIOTS wrote:


Dear Jack / Kaz

I know you don't work at Polyphony Digital, but you are ultimately responsible for the management of SCE. Gran Turismo, a once respected and popular franchise, is now a joke in the industry,

We are going on the 5th holiday season that PS3 has been available in America and Japan, without a full Gran Turismo game to compliment the system. In that time, MS has released 2 Forza games, and EA has released 2 Need for Speed games.

Meanwhile we have yet to get even 1 full GT game.

Allowing delays of two major Move titles, and games that were supposed to fill out your Xmas season line up (LittleBigPlanet 2 and SOCOM 4) is another huge mistake, and I'm sure you will be losing lots of money because parents won't be buying their kids Xmas presents in January. There comes a time when you just have to release something and fix the minor bugs later on with patches.

You are not competing against little old Sega anymore. Microsoft is going to eat you alive if this terrible management continues.

Please retire if you are not able to manage your company properly. I'm sure there are hundreds of employees under you who would be able to do a better job. You obviously don't have your head/heart in it anymore and have lost track of what's going on within your own company. The mishandling of GT5, LittleBigPlanet 2, SOCOM 4, PlayStation Network, PS Home(failure), losing all 3rd party exclusives, and numerous other marketing failures prove how incompetent Sony management has become.

---
EVERY BODY LOOK!!! TRO11 OR ****ing TROLL
Re: An open letter to Jack Tretton and Kaz Hirai
Nov 2, 2010
Other Platforms
This is first and foremost a PlayStation community. As such, discussions on our gaming forums should be PlayStation-oriented. Topics related to other gaming platforms may be deemed off-topic and removed at our discretion. Furthermore, platform vs. platform threads never end well, often resulting in a flame war. Please refrain from creating such threads on the forums.

Other Platforms