Reply
Topic Options
Mark Topic as New

Mark Topic as Read

Float this Topic to the Top

Bookmark

Subscribe
Re: Gran Turismo 5 Car Exchange Pt.2
I'm one of the dipsticks that's sold his Lupo and can't finish the Pro series. Anyone have one? If I do the European Hatch series again will it give me another one?
todthebod
Baba0Booey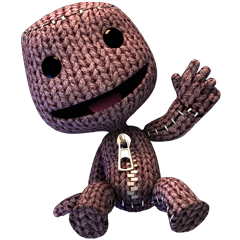 Offline
Re: Gran Turismo 5 Car Exchange Pt.2
Im looking for an Abt Audi TT-R Touring car, Audi A4 touring car.....or another 450+ HP touring car. I made a mistake and bought the wrong car from the OLD now I cant afford anything else lol.
Drop me a line on here or send a message to Baba0booey (thats a zero between baba and booey)
Thanks
Re: Gran Turismo 5 Car Exchange Pt.2
Looking for a formula gran turismo and puegot sport lm....i have most of the historic racers ecept 2j jaguar and p330 also fully tuned murani lambo....please excuse my spelling tonight....I'd you want to trade I wil add cars to sweeten the deal
Baba0Booey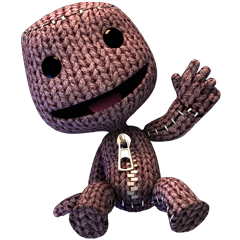 Offline
ChiFan1981

Offline
Re: Gran Turismo 5 Car Exchange Pt.2
Cars for Trade:
FT= Fully Tuned
R/M= Race Modded
Premiums:
Citroen C4 WRC '08 - 385hp, 1230kg,
Toyota Prius G '09 - 151hp, 1134kg, FT
Infiniti Coupe Concept '06 - 320hp, 1665kg
Honda CR-Z a '10 - 122hp, 1115kg
Nissan GT-R SpecV '09 - 492hp, 1362kg
High End Performance Infiniti G37 - 648hp, 1276kg, FT
AEM Honda S2000 - 437hp, 1155kg
Dodge Challenger R/T '70 R/M - 769hp, 1260kg, FT
Dodge Viper SRT10 ACR '08 - 1007hp, 1262kg, FT
Mercedes-Benz C 63 AMG '08 - 436hp, 1730kg
Mini Cooper S '07 - 166hp, 1210kg
Toyota Supra 3.0GT Turbo A '88 - 447hp, 1377kg
Mazda Eunos Roadster J-Limited (NA) '91 - 114hp, 950kg
Toyota Castrol TOM'S Supra '97 - 534hp, 1150kg, FT
Fiat 500 1.2 8V Lounge SS '08 - 65hp, 1005kg
Lexus IS F Concept (stock, already have one)
Standards:
Nissan Fairlady Z Concept LM Race Car - 589hp, 1120kg
Lancia Stratos Rally Car '77 - 264hp, 880kg
Oullim Motors Spirra 4.6 V8 '04 - 301hp, 1205kg
Callaway C12 '03 - 410hp, 1480kg
Lotus Elise Type 72 '01 - 113hp, 756kg
Peugeot 206 Rally Car '99 - 433hp, 1230kg
Chevrolet SSR '03 - 281hp, 2248kg
Opera Performance Honda S2000 '04 - 261hp, 930kg
Jay Leno Tank Car '03 - 860hp, 3500kg
Opera Performance Nissan 350Z '04 - 334hp, 1340kg
HKS Genki Hyper Nissan Silvia RS2 '04 - 461hp, 1130kg
Lancia Stratos '73 - 179hp, 980kg
Lexus IS 200 GT-1 Race Car '04 - 383hp, 1010kg
Audi Pikes Peak Quattro '03 - 484hp, 1900kg
TRD Celica Sports M '00 - 190hp, 1140kg
Bugatti Veyron 16.4 '09 - 1196hp, 1424kg, FT
Nissan R390 GT1 Road Car '98 - 674hp, 1180kg, FT
Cizeta V16T '94 - 562hp, 1640kg
Volkswagon Lupo Cup Car '00 - 119hp, 840kg
Triumph Spitfire 1500 '74 - 69hp, 809kg
Lamborghini Countach LP400 '74 - 488hp, 958kg, FT
Toyota Tacoma X-Runner '04 - 428hp, 1450kg
Chrysler Prowler '02 - 235hp, 1287kg
Formula Gran Turismo (Blue)
ChiFan1981

Offline
Re: Gran Turismo 5 Car Exchange Pt.2
Wanted List:
Audi TT Coupe 3.2 quattro '07
Grand Touring Garage 1970 Ford Mustang Trans-Cammer
HPA Motorsports FT565 twin turbo Audi TT
Jensen Interceptor MkIII '74
Mazda RX-8 Type E '03
Mercedes-Benz 300 SL Coupe '54
Mercedes-Benz Sauber Mercedes C9 Race Car '89
Mitsubishi ECLIPSE GT '95
Pagani Zonda LM Race Car
RUF 3400S '00
Volvo S60 T-5 Sport '03