Reply
Topic Options
Mark Topic as New

Mark Topic as Read

Float this Topic for Current User

Bookmark

Subscribe
Highlighted
Tuesday Night Racing series- winners! ken and eci
[ Edited ]
260 replies 1097 views Edited Dec 19, 2012
Tuesday Night Racing series
Series Highlights:
- Cars of varying pp (stock untuned),
- All Aids allowed, This is more casual, fun racing event so all aids will be allowed
- approximately 30- 45 mins with one mandatory pitstop, Pit stop window opens after half the race distant
- Tires based success penalty
below 400 pp - Comfort Soft
400- 600 pp - Sport Soft
600 pp and above - Racing Soft
- Lounge open 8:00 pm, Qualifier 8:30 pm, Grid procedure and race start after 8:55 pm ( all times eastern)
Lounge preparation

lounge open 8:00 pm eastern
8:00 pm to 8:30 pm - 30 mins warm up / practice
8:30 pm - Track reset , Quali begins
8.55 pm - Quali ends and driver postions noted, Soon after Track is reset, penalty driver tires checked and all drivers lined up on turn 1 as per Quali order,
There is buffer time in case of disconnect during procedure. In case disconnect happens after qualification time. penalty drivers tire check is done again and Cars are lined up based on recorded Quali time on the first corner.
9:00 pm - Race start
Lounge settings
HP Limit - as per car of the week
Min weight - as per car of the week
Tuning prohibited
Tire wear/fuel usage on
Grip level set to real
Visual damage - on
Mechnical damage - light
Penalty - Off
Race finish time- 180 sec
All aids allowed
slipstream set to weak
Voice chat disabled
Success Penalty :
Tire type
Top 3 drivers of the previous race will have to start next race on hards, run minimum of half race distance on hards. Pit stop window open after half race distance. All drivers allowed softs after Half race distance. Tire penalty is maintained till they finish 4rd or less in the next races.
On finishing 4th or lower penalty driver gain next higher grade tires hard to mediums and mediums to soft. Penalty Divers recovery back to soft will take minimum two race hard to medium and then medium to soft ( next race) provided they finsh 4th or less in both races.
Tire penalty applied only during race. Qualification will tire choice is open ( soft tires available to all)
I am not putting winners at major disadvantage, Winner will get pick the car and track for the coming up race ( car and track to be used 2 weeks after so every one will have plenty fo time prepare and practice. That is the reason for me picking 1st 3 tracks and cars) Beside the prize and bragging rights
Total of 10 races in season 1
Points As follows
1st place = 10 points
2nd place = 9 points
3rd place = 8 points
4th place = 7 points
5th place = 6 points
6th place = 5 points
7th place = 4 points
8th place or below 3 points
Disconected during race 3 points
Additional points : Pole postion 1 point, Fastest lap of the race 1 point.
Prizes
win prizes every week:
1st place : GT5 Car ticket 1000
2nd place : Gold chrome paint
3rd place: Sliver chrome paint
all participants will get Racing soft tires on the next day or day after ( due to 5 Gift item per day limit in GT5)
Anyone participated in minimum 7 out of 10 races will get choice to pick either year 67 ticket ( chance to get one expensive vintage cars like ford mark iv or Ferrari p330...) or Level 24 ticket (chance to get one Ferrrari F1 car or FGT...)
Racing rules and prohibitions
Good race craft, etiquette is expected. No contacts or absolute minimum. Atleast 2 wheels on track if gained a place due to contact or going outside the track, track postion have to be given back.
No Bump drafting
No weaving in the straight, Leading car is allowed one move to defend the racing line. Slipstream is set to weak its not going to be easy for the following car to draft past the car head.
In short clean racing expected
Plan your races accordingly.
To sign up post your PSN iD, Time preference ( 8 or 9 or 10 pm eastern).
First 3 weeks cars and tracks will be be chosen by me, after that Race winner of 1st race will pick track and car for 4th race, 2nd race winner will pick track and car for the 5th race.. so on till final 10th race.
Track and Car Details
Date : 09th Oct 2012 ( preview race)
Car : Castrol Tom's Supra 97
Tires : Racing Soft
Track : Spa 20 laps
Date: 16th Oct 2012 ( 1st race)
Car : Castrol Tom's Supra 97
Tires : Racing Soft
Track: spa 20 laps
Date :23rd Oct 2012 (2nd race)
Car : Camaro SS '10
Tires : Sports Soft
Track: Rome 30 laps
Date: 30th Oct 2012 ( 3rd race)
Car : Formula Gran Turismo (502 hp)
Tires: Racing Soft
Track: Monza 30 laps
Date : 13th Nov 2012 (4th race, track and car picked by 1st race winner ken)
Car: Nascar (650 hp, 1565 kg)
Tires: Racing Soft
Track: Daytona speedway (50 laps 125 miles)
Date:20th Nov 2012 (5th race, track and car picked by 2nd race winner eci)
Cars: use any of 3 cars listed below, all are identical except for the badge
Scion FR-S '12
Subaru BR-Z S '12
Toyota 86 GT '12
Tires: Sports Soft
Track: Eiger Nordwand Short Track ( 36 laps)
Date: 27th Nov 2012 ( 6th race, track and car picked by wagg)
Cars: XJ13 Race Car '66 (502 hp)
Tires: Racing Softs
Track: Indy Road Course ( 28 laps)
Date: 4th Dec 2012 ( 7th race, track and car picked by 4th race winner pete)
Cars: Mercedes-Benz SLS AMG '10 (581 hp)
Tires: Sports Softs
Track: Nürburgring GP/F ( 18 laps)
Date: 11th Dec 2012 ( 8th race, track and car picked by nolimit)
Cars: Mustang V8 GT Coupe Premium '07 (305 hp)
Tires: Sports Softs
Track: Grand Valley East ( 32 laps)
Date: 18th Dec 2012 ( 9th race, track and car picked by 6th race winner jch8r)
Cars: Ford GT '06 (502hp)
Tires: Sports Softs
Track: Laguna Seca Raceway ( 26 laps)
Summary:
1. Buy a shiny new car, do oil change and put the required soft tires ( thats it! nothing else need to be done). Car will now have almost correct HP which will meet the lounge HP limit. you can run a lap or two to gain hp and use limiter to make it exact if you like. Use Engine Limiter to reduce HP if car has more.
2. Only engine limiter and brake balance can be adjusted. Everything else is considered as tuning by GT5
3. Track reset. Quali begins at 8:30 pm. No tuning so check tires = racing soft, check the driving aids and SRF = on and start your laps.
5. Quali ends at 8:55 pm. I will note down the quali order.
Race start procedure
1. Track is reset again, Tire checks done for drivers carrying success penalty.
2. Drivers are lined on on turn 1 as per quali. Race is started immediately after.
Any late comers or anyone coming back into the lounge after disconnect will be tire checked if they are carrying success penalty, Disconnect ( considered as Mechanical failure) and late arrivals will have to start at the back of the grid as part of the Race start procedure.
=======================================================================================================
Points table
Congratz! Series winners ken and eci
Re: Tuesday Night Racing series - Interest check, sign up
Oct 3, 2012
ill run part time. i cant commit to it FULL time tho.
~ TNR1 Champion
~ Exotics 3 Champion
~ TN-NASCAR Champion
~ WedNite 375PP Champion

GT5 league race wins: 23
NASCAR ISL wins: 95
GT6 Community wins: 36
GT6 league wins: n/a
Re: Tuesday Night Racing series - Interest check, sign up
[ Edited ]
Oct 3, 2012
Re: Tuesday Night Racing series - Interest check, sign up
Oct 3, 2012
Re: Tuesday Night Racing series - Interest check, sign up
Oct 3, 2012
Uncharted Territory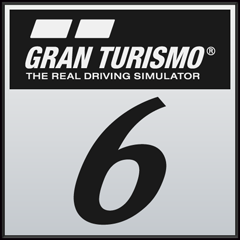 Registered: 11/20/2006
Offline
1979 posts
Re: Tuesday Night Racing series - Interest check, sign up
Oct 3, 2012
eciracing
9pm
____________________________________________________________
I see everybody else doing this, so I will to:

EXOTICS SEASON 1 CHAMPION, FF SEASON 1 CHAMPION, SUPER GT SEASON 1 CHAMPION, S2000 CHALLENGE SERIES CO-CHAMPION, LE MANS 2012-S CHAMPION, JUAREZ SPORTS CAR CHALLENGE CHAMPION, SUPER GT SEASON 2 CHAMPION, FF SEASON 3 CHAMPION, TNR SEASON 1 CHAMPION