Reply
Topic Options
Mark Topic as New

Mark Topic as Read

Float this Topic for Current User

Bookmark

Subscribe
Highlighted
Tour de Kart - [On Hold]
[ Edited ]
66 replies 668 views Edited Jul 12, 2012
I'd like to introduce to you a new racing series that will change the way you look at Kart racing forever. A "grand tour" of epic proportions, with several competitions within the competition. A series where well organized teams prevail and individuals obtain glory by working for and with their team to achieve objectives.
Introducing, le Tour de Kart!
**UPDATE: Event on Hold until further notice. Hopefullly not for very long**

If you are familiar with the Tour de France (no affiliation or endorsement is expressed or implied) then you will understand the format from the "get go". If you are unfamiliar with the concept, please read through this and ask questions. The objective is to take much of the format of professional cycling's premier "grand tour", including multiple stages and multiple competitions, called "classifications", and adapt them to Gran Turismo 5 as much as possible. To do this, the best fit for a car class within GT5 is the PDI Racing Kart, for reasons which will become obvious as you continue to read.
Highlights
Team sport using strong draft to stay in groups. Teams wear identical racing suits (aka "Jerseys") and drive identical painted karts.
Multiple Competitions - Leading Racer (Yellow), Leading Team, Leading Sprinter (Green), and Best Climber (Spiral Red). Current leader in each category changes Jersey to signify a lead in that category.
Ten or more stages (races) - Main leaderboard based on accumulated time.
Variety of stage profiles - Straight (Sprint), Moderate, and Twisty as well as Time Trials (Individual and Team).
Race Videos with commentary to encourage spectator aspect of the sport.
This is the thread for introducing the concept to the GT Community. Please note: sign-ups will commence after a short time when capable team leaders express a strong interest in participation. This event will require a full event for success, and accordingly will only begin under the assumption that we can have 12 racers show up for each race. If you are thinking about joining, please be aware of the time committment involved.
UPDATE: SIGN-UPS CURRENTLY UNDERWAY - if interested, inquire within.
Team 1 - formed
Team 2 - formed
Team 3 - partial
Team 4 - wide open
Date/Time - either 7:00pm or 8:00pm EDT start (TBD) SUNDAYS starting Mid-July (one unofficial shakedown/warm up event in Early July)
Ask questions, and I'll be happy to answer them.
Detailed Event Information:
Other Useful Information:
aka Ex_Stream_Tuna -FR's & Racing done here. ExXboxfan = Netflix only

Re: Tour de Kart - Event Info Thread
Jun 4, 2012
I'm interested, just not sure in what capacity. I don't think I have the free time to dedicate to being a team leader.
Interesting concept, Ex.
Re: Tour de Kart - Event Info Thread
[ Edited ]
Jul 2, 2012
cool!
as people ask questions it will become more evident what you're up against as far as time committment.
TEAM LEADERS: clarification that in this context a team leader is he/she who is "at the front of the team" not necessarily in charge of it. However, because teams must be smaller than in the cycling world, the same person may be both team coach and the team's best shot at having the winner of the tour on their team (leader).
For instance, Lance Armstrong was his team's leader most of the times he raced in the Tour, but he was not coach. All members of his team, while out to achieve personal victories as well, made sure he was protected from incidents, positioned well to attack his rivals, and provided any assistance required on stages.
The team leader is the one who the rest of the team assists in moving up in or maintaining control over a leaderboard, whether it be the General Classification, Sprinting, or Twisties.
The reason that a team leader will usually provide coaching as well would be to make sure that his/her teammates know what to do to support him/her in each stage.
So doesn't have to be the same person, but I think often times would be the same person.
Someone like a GTP_Wizard would be a good candidate for winning the tour, methinks. It just really depends on who else participates and how the teams shape up. If, for instance, Wizard had someone else fast on his team, they would probably need to sort out who really had the best chance and the other decide to work for his benefit, but grabbing stage wins when appropriate.
aka Ex_Stream_Tuna -FR's & Racing done here. ExXboxfan = Netflix only

Re: Tour de Kart - Event Info Thread
[ Edited ]
Jul 2, 2012
To further illusrate some of the new concepts involved in this race series, please read below:
What is a ( )?
Sprinter: That racer who, at Daytona or Indy, tends to sit back and pounce to grab the checkered flag at just the right moment. Someone capable of remaining calm and collected and staying out of trouble until the end of the race. His/her team attempts to stay out front and wear down the other racers, leaving their sprinter ready to be "lead-out" toward the finish.
Climber: Someone with impecable skill at engaging twisty sections of track and maintaining control even with elevation changes, which is particularly difficult in Karts. While others are spinning out or playing it safe, this racer presses forward to "climb" through the twisty stages -- similar to climbing a mountain and just as painful at times.
Yellow Jersey hopeful: Someone with the ability to perform well in all race conditions, including climbing through twisty stages, for that is where times will spread out and the tour will many times be decided. A good tour hopeful will also perform well at individual time trials and stay out of trouble on straighter stages. Teammates primarily assist in helping this tour hopeful to stay ahead of another team's tour hopeful, wherever possible, including falling back to help if a crash occurs.
Teams may consist of any or all of these types of racers. One racer may even have the rare ability to do all of the above, though allowing teammates to achieve victories in at least one category is strongly encouraged.
aka Ex_Stream_Tuna -FR's & Racing done here. ExXboxfan = Netflix only

Re: Tour de Kart - Event Info Thread
Jun 6, 2012
Am I too late because this sounds really cool! lol it has so much potential to be really big but for some reason I dont see a lot of ppl responding to it .
Re: Tour de Kart - Event Info Thread
Jun 6, 2012
half the battle with new series, especially ones with a different twist, is getting people talking abut it and understanding why they should think it's cool. I'm sure the traffic will pick up as buzz begins to spread.
thanks for you interest. if you're one of those kart racing virtuosos, start thinking about GT5 friends who would be good for supporting your effort to win. Otherwise, see who among your friends is the most capable and form a team around him/her.
with a maximum of 12 racers, which is really all that the game will allow with any good quality for the races, there will most likely be either three teams of four, or four teams of three.
3 teams, 4 each
or
4 teams, 3 each
which one, will depend probably on number of teams that form over the next few weeks.
I'd like to get this started by July, and that just happens to be the traditional launch of the Tour de France as well.
People will be able to follow and participate in Tour de Kart while the event it's modelled after is actually running!
aka Ex_Stream_Tuna -FR's & Racing done here. ExXboxfan = Netflix only

cr0wlft0fdmurder
I Only Post Everything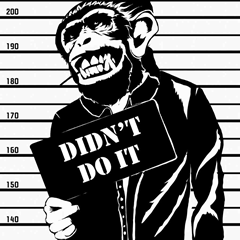 Registered: 06/23/2010
Offline
1060 posts
Re: Tour de Kart - Event Info Thread
Jun 6, 2012
hey leaf! Nice to see ou made it over here to the "dark side".
crow, there will be specific suits required for each competition, and Il'l make sure that all participants have them before the race starts. Same w/ paint chips. A specific yellow and green will be used, sent to all participants.
I am aiming for Sunday or Monday evening, because that seems the most open to me right now. I am willing to entertain the idea of racing on another day, but those are what I'm aiming for.
aka Ex_Stream_Tuna -FR's & Racing done here. ExXboxfan = Netflix only

MATTCLK
I Only Post Everything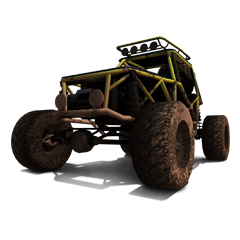 Registered: 01/17/2011
Offline
1059 posts
Re: Tour de Kart - Event Info Thread
Jun 6, 2012
Hi mate, first I must admit to not understanding the real Tour de France in any way at all, (and I really tried lol)
I have watched it for many years but the rules still makes no sense too me.
in 2007 it even went right past my house, what a great sight that was.
http://www.youtube.com/watch?feature=player_detailpage&v=d8Ii8lob-uY
But anyway if there is anything at all I can help out with on this event you only got to ask.