Reply
Topic Options
Mark Topic as New

Mark Topic as Read

Float this Topic for Current User

Bookmark

Subscribe
Re: Online Holiday Race for December 15 (One Make Race with Corvette C7)
---

F1Cheetor wrote:
Yeah, I agree . Surprised though, because the time was good for the event. Sometimes seems only certain ones are favored more than new ones trying to start. Activity even seems to slow a bit lately in here too. Maybe it`s the month or end of the year thing going on?
Oh well, you tried.

---
It's not likely because "only certain ones are favoured" over people starting something new. Not by a long shot.
There are only so many people here who are publicly active in GT now. When I started up the Monday Night Racing event for the whole forum community, there were only two days from which anyone from the whole forum decided to see what was going on. Out of hundreds of thousands of members (and silent guests), only two or three people that I did not recognize attended. Since then, not one new ID showed up. Even getting drop-ins from the on-line system is rare.
On top of this, we only had two day's notice just before a busy holiday. People are doing other things. I am busy enough as it is that I have to carefully pick and chose what I can participate in. Other active members here are also active in other racing leagues or groups. Time is a critical element for everyone. Not just when, but for how long and how often.
Also, my best guess is that the small response is based largely on planning. It takes time and effort to get things right for those that you want to attract to an event. It isn't always an easy or assured thing and mistakes can be made. Read through my hosting tips post linked in my sig for ideas on how to improve the response from drivers. Promotion is also a key part of how well things will turn out. Do it wisely.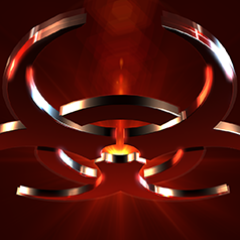 Offline
Re: Online Holiday Race for December 15 (One Make Race with Corvette C7)
I understand what you are saying. *little laugh- I am one of the silent guests. Even more so because due to the point Wagg pointed out- tired of those who seem to love conducting arguements. I have visited GtPlanet recently and thinking of going there for they have a huge roster of racers and times that work out for me personaly. Don't take that last sentence as a diss please because it isn't.
I just felt bad for him because he posted it about 2 weeks ago without any replies. Sorry if my statements were out of line and offended someone. Not my intention. I appreciated your reply.

" A defeat is good for the character if you take it the right way."

Who said it?