Reply
Topic Options
Mark Topic as New

Mark Topic as Read

Float this Topic for Current User

Bookmark

Subscribe
Highlighted
MGD Racing 2013 League Signups
6 replies 313 views Edited Mar 7, 2013
Please check out facebook.com/MillerGenuineDrafting for information regarding the 2013 League Racing!!! Official Rules 3/8/2013

If you cannot view the page on FB, then feel free to contact me regarding the league racing. While competitive, we're aiming to accommodate the needs of all skill levels and availabilities. I look forward to seeing everyone on the track! 
I Only Post Everything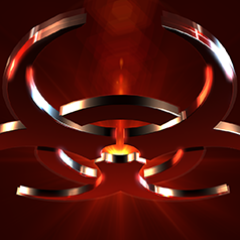 Registered: 11/28/2008
Offline
1090 posts
Re: MGD Racing 2013 League Signups
Mar 7, 2013
I'll try to friend you and check it out. But I don't do FB at all. Not into that nor do I have time for it. Is there anyway you can cut and copy for your post into here as far as regulations?
Zoom , Zoom!
" A defeat is good for the character if you take it the right way."

Who said it?
Re: MGD Racing 2013 League Signups
Mar 8, 2013
@F1, Here is there Code of conduct...this was on the Facebook page. I guess race details will be posted later.
RESPECT ALL OTHERS BOTH ON TRACK AND IN LOBBIES
TREAT OTHERS HOW YOU WISH TO BE TREATED
CONTACT / "RAMMING"
1) Avoid contact i.e. hitting other cars. We understand in racing there will always be mistakes, accidents etc. etc. - so we judge it as follows:
If GENERALLY someone races clean and avoids contact, and then if something happens and they hit another racer, we'll be pretty lenient and probably won't take any action.
If, however, someone is making contact with other cars every lap, every race or every time they overtake someone, therefore causing others to run wide, spin, or crash - we won't be so nice and we'll be having "words" with you (see penalty / warnings).
SHORT CUTS / CUTTING CORNERS
2) You must, at all times keep 2 wheels on the track on every lap, every corner and every race. NO short cuts will be tolerated. ALSO, we do not appreciate people who only keep 2 wheels on the track by a matter of inches, on a number of corners every lap, every race. Be safe, play fair, try and keep 4 wheels off the curb and on track as much as possible. Having all 4 wheels inside the curb when you're at or near the apex of a corner is unacceptable and is NOT ALLOWED - doing this on average once per lap will result in INSTANT WARNING.
However, if you normally keep 2 wheels on the track every race, every night - and this happens by accident and you don't gain an advantage or position - then we will not take any action. Doing this every time (night) we race - then expect an FPA, keep doing this after an FPA and it'll be either a warning, or for some, instant BAN.
WHEN AN ACCIDENT HAPPENS
3) If you do accidently hit someone, or run wide / cut corner by MISTAKE, we understand, this happens to us all, it's not a problem - however, you MUST pull OFF the racing line and any advantage or position you gained from this error, you must give 'back' to the person affected. It is very important you stop OFF the racing line, do not slow down on track, you must PULL OVER OFF TRACK AND STOP.
COMING BACK ONTO TRACK AFTER CRASH / ACCIDENT / MISTAKE
4) (Carrying on from 3 but also this applies generally) - If you are off the track, DO NOT REJOIN THE TRACK WHEN OTHERS ARE APPROACHING, you must wait until the track is clear, then rejoin.
BEING AGGRESSIVE / GIVING PEOPLE ROOM
5) Being aggressive - especially at the start or first lap. WE DO NOT LIKE THIS AT ALL - the reason being, it seriously increases the chances of contact, crashes carnage and mayhem. SO DON'T DO IT. Do not try to overtake as many cars as possible into turn 1, try and find space, leave a car lengths gap between you and the car in front. Do not cut people up, give people room and do not try crazy overtaking moves when on cold tires unless you are 100% sure it can be done without contact. The guys in the middle of the pack (i.e. rows 3 / 4 / 5) need to give room to the guys at the front, and the guys at the back of the grid need to brake very early, take it easy and give room to the guys in the middle.
SLIPSTREAMING / WEAVING ON STRAIGHTS
6) NO weaving along the straight to try and avoid giving the person behind a slipstream, DRIVE STRAIGHT along the strait.
DEFENSIVE DRIVING
7) You can drive defensively, HOWEVER, anything other than ONE MOVE across track is NOT ALLOWED. You must move into a defensive position for the next corner EARLY, and not leave it until you are at the breaking point for that corner. Once you have moved into a defensive position, you cannot move back.
If, however, someone is ALONGSIDE / NEXT to you, then you cannot move over and "squeeze" them.
WHEN RULES ARE NOT FOLLOWED
8) If you see anyone breaking the rules, or you feel that someone is doing something wrong, DO NOT START AN ARGUEMENT IN THE LOBBY EVER - OR START MAKING PUBLIC ACCUSATIONS, send a PSN message to myself (MGD_Racing_38, GeoQuin4) AND MGD_RACING_1 - do not pass judgment, just explain who it is, what they have done, where and how many times you have seen them do it. If you feel either myself (MGD_Racing_38, GeoQuin4) or MGD_RACING_1 are "out of order" or being unreasonable, then no problem, just send us a message and give us your feedback and reasons for this.
Also, do not CRY WOLF or have double standards, this means we do not want people sending messages and making comments after EVERY race or multiple times a night - especially, if the person doing this breaks the rules themselves.
WAIT - give people a chance, if need be, SAVE the replay, watch it the next day (or later) and provide constructive criticism.
DO NOT make wild accusations - "he rammed me EVERY corner" (when in fact contact was only made twice in a 5 lap race) - DO NOT PASS JUDGEMENT, tell the truth and do not exaggerate situations or incidents...
CHILL OUT - HAVE FUN, RACE HARD AND CLEAN, MAKE FRIENDS AND ENJOY YOURSELF
I Only Post Everything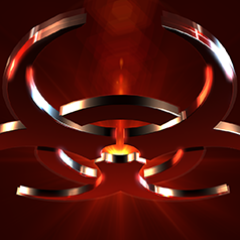 Registered: 11/28/2008
Offline
1090 posts
Re: MGD Racing 2013 League Signups
Mar 8, 2013
Tguns, dude thanks! Very cool of you to do that. Since 2012! Better off sticking with the forum huh.
" A defeat is good for the character if you take it the right way."

Who said it?