Reply
Topic Options
Mark Topic as New

Mark Topic as Read

Float this Topic for Current User

Bookmark

Subscribe
Highlighted
FIA GT1 CLASS GT5 Racing League *SIGN UP*
3 replies 433 views Edited Jul 2, 2012
FIA GT1 WORLD SERIES TITLE
Get race ready to take on the world in the FIA GT1 CLASS Series title. The FIA GT1 Series will visit tracks all over the world composed of short, fun, exciting races where the driver proves best, the series title of course proves one of the best in the world. Some details are TBD (To Be Determined), we would like everyone to have a say in, our aim is not to run a dictatorship where only one makes a decision, if everyone has a say and vote in decisions, things will be more user friendly.
Rules:
First before I get into specific rules, this is a "have at it" fun league, it's a video game, we are all here to have fun, not to get all wrapped up in a game, or to serious when it really means nothing, even though this is for racing fans, this is for a good group of clean fellow drivers to go out and have a fun night, but there will be a points system implement to initiate friendly competition.
Just bring your brain and racing knowledge, know how to give-and-take when applicable. CLEAN DRIVING IS STRONGLY RECOMMENDED, however the races are short to intense up the competition, so if you get bumped around, it's your decision to retaliate, BUT remember things come back to bite you, especially if other innocent racers become involved. Actions will be taken though of over aggressive or rough driving, it will not be tolerated, beating and banging is fun to a point.
League Details:
Car List: all cars below are, or once were in the real life FIA GT1 World Championship Series
2006 Ford GT
2010 Mercedes Benz SLS AMG
2010 McLaren MP4-12C
2008 Lamborghini Gallardo LP560-4
2009 Audi R8 5.2 TSI Quattro
2008 BMW Z4 M Coupe
2009 Ferrari 458 Italia
2010 Aston Martin V12 Vantage (DLC Required)
REGULATIONS:
All race cars must have the large rear spoiler/wing installed, just like real GT1 cars
530 Performance Point Maximum, all upgrades/tuning parts allowed
Tuning allowed
Racing Medium Tires or less
No Cautions will be thrown
Most races will be about 5 laps (short, sweet and to the point, and so no one gets their butt whipped to bad), with about 5 races per night on different tracks, think of it as a late race restart.
SCHEDULE AND RACE DATES ARE TBD! WE WANT TO HEAR FROM EVERYONE ON WHAT TRACKS TO RUN ON AND THE DAY OF THE WEEK TO RACE TO TRY TO ACCOMMODATE AS MANY MEMBERS AS POSSIBLE. WE WILL ASLO DECIDE WHEN TO BEGIN, SCHEDULE LENGTH AND SUCH...
The point system is also not decided yet or TBD, but it should go something like this:
1st - 17 points
2nd - 15 points
3rd - 14 points
4th - 13 points
5th - 12 points
.........
16th - 1 point
IF YOU SHOW INTEREST IN RUNNING IN THIS LEAGUE, PLEASE SEND OhsoFast (PSN ID) a friend request on your PS3, he is the host of the league, and/or leave a reply below. Real Racers Race Here, join us to become a part of the exhilarating action!
Follow me on Twitter @AirLogan500
Driver of the No. 8 R.K. Motorsports Chevrolet.
Uncharted Territory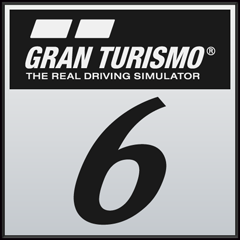 Registered: 11/20/2006
Offline
1979 posts
Re: FIA GT1 CLASS GT5 Racing League *SIGN UP*
Jul 25, 2012
Hey Speed. I might be interested.....depending on the day and time of course.
____________________________________________________________
I see everybody else doing this, so I will to:

EXOTICS SEASON 1 CHAMPION, FF SEASON 1 CHAMPION, SUPER GT SEASON 1 CHAMPION, S2000 CHALLENGE SERIES CO-CHAMPION, LE MANS 2012-S CHAMPION, JUAREZ SPORTS CAR CHALLENGE CHAMPION, SUPER GT SEASON 2 CHAMPION, FF SEASON 3 CHAMPION, TNR SEASON 1 CHAMPION
I Only Post Everything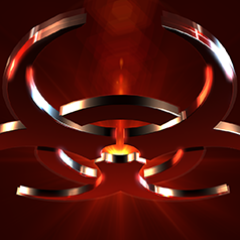 Registered: 11/28/2008
Offline
1090 posts
Re: FIA GT1 CLASS GT5 Racing League *SIGN UP*
Sep 13, 2012
I am in if the time and day is right. I will say right now that I am on the west coast as well just so you have an idea on times if your are mid state or east coast even.

F1Cheetor

Car: TBD(most likely the Mercedes SLS)

" A defeat is good for the character if you take it the right way."

Who said it?