Reply
Topic Options
Mark Topic as New

Mark Topic as Read

Float this Topic for Current User

Bookmark

Subscribe
Highlighted
Re: FF Series: Season 3 (Wednesday Night Online Racing Series)
Hi guys,
check you my new Tuesday night series, Sign up if you like, link below
Juan-de-Juarez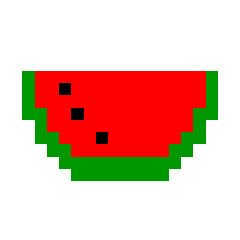 Offline
Re: FF Series: Season 3 (Wednesday Night Online Racing Series)
Hey guys, had to leave the practice early. My GF came into the room with food. So we watched some netflix.
I'll be removing my wing inorder to suck more power out of the engine. The Acura Integra doesn't allow turbos so all i can do is upgrade the engine.

Pete, be ready my friend. Its going to be a battle.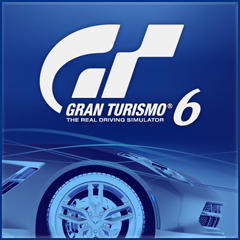 Online
Re: FF Series: Season 3 (Wednesday Night Online Racing Series)
---

L_Keniston_13K wrote:


awesome pics pey... how do you get them from the PS3 to a computer? i havnt figured that out yet :-(


id love to take some pics of races we have run. or have someone snap some pics. Faceman used to grab some but he dont race with us much anymore.

---
Clck on the camera icon.
Choose pic you want to export.
Press triangle and choose "Export to XMB Photo menu".
Exit game.
Insert USB drive
Go to XMB Photo.
Click on the folder with the pic.
Choose pic, press triangle, choose copy.
Screen shows "destination USB drive", press X.
Remove USB drive and copy to PC.
You can also export multiple photos using L1.
Have fun.
P.I. Pete.

Sig by: exXboxFan.
Re: FF Series: Season 3 (Wednesday Night Online Racing Series)
Thanks Pete, i wish i had read that before the races tonight. E and i had an amazing race for the lead. I dunno if i would have had enough tire to make the finish so pitting was the best option. really dont know if i could have done anything differently. either way another CLOSE but no cigar kinda race. its begining to get personal between me and these FF cars. only discipline of GT5 online racing that i have not conqured yet in a full race situation.



also the preview race was great till someone hit me and eci, i came flying outta that mess and it pushed me to the win tho. lol
~ TNR1 Champion
~ Exotics 3 Champion
~ TN-NASCAR Champion
~ WedNite 375PP Champion

GT5 league race wins: 23
NASCAR ISL wins: 95
GT6 Community wins: 36
GT6 league wins: n/a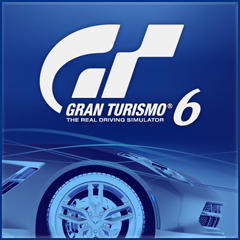 Online
Re: FF Series: Season 3 (Wednesday Night Online Racing Series)
The racing was close for the first 5 laps, with 4 cars battling for 3rd place. I was having good tire wear and figured by lap 8 that I could go the distance.
When Ken pitted on lap 10 I thought eci would follow, but eci stayed out. I was running between 2 and 4 seconds behind eci, with no chance to catch him, so I made sure I didn't mess up because Ken was closing the gap on me, from 17 seconds down to about 4 seconds.
Here are some pics from the race.
Ken and eci take off and have 10 laps of close racing
Me, NoLimitBig and NumbSkuld
Me, Numb, and Big, with Juan closing in.

Sig by: exXboxFan.
Re: FF Series: Season 3 (Wednesday Night Online Racing Series)
you bunch of Honda Sheep! lol

thanks pete. im gonna snatch that for my Facebook :-)
~ TNR1 Champion
~ Exotics 3 Champion
~ TN-NASCAR Champion
~ WedNite 375PP Champion

GT5 league race wins: 23
NASCAR ISL wins: 95
GT6 Community wins: 36
GT6 league wins: n/a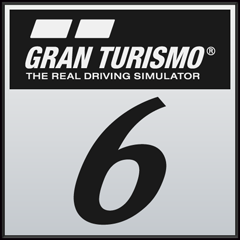 Offline
Re: FF Series: Season 3 (Wednesday Night Online Racing Series)
---

L_Keniston_13K wrote:


you bunch of Honda Sheep! lol



---
Don't hate! LOL
____________________________________________________________
I see everybody else doing this, so I will to:

EXOTICS SEASON 1 CHAMPION, FF SEASON 1 CHAMPION, SUPER GT SEASON 1 CHAMPION, S2000 CHALLENGE SERIES CO-CHAMPION, LE MANS 2012-S CHAMPION, JUAREZ SPORTS CAR CHALLENGE CHAMPION, SUPER GT SEASON 2 CHAMPION, FF SEASON 3 CHAMPION, TNR SEASON 1 CHAMPION
Re: FF Series: Season 3 (Wednesday Night Online Racing Series)
Baa-a-a-a-a-a
~ TNR1 Champion
~ Exotics 3 Champion
~ TN-NASCAR Champion
~ WedNite 375PP Champion

GT5 league race wins: 23
NASCAR ISL wins: 95
GT6 Community wins: 36
GT6 league wins: n/a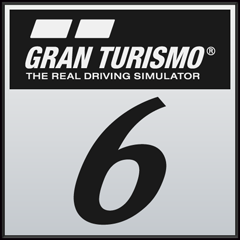 Offline
Re: FF Series: Season 3 (Wednesday Night Online Racing Series)
[ Edited ]
| | | | | | |
| --- | --- | --- | --- | --- | --- |
| RACE RESULTS | | | | | |
| Race #9 | Road Course – Twin Ring Motegi | | | | |
| Winner: | eciracing | LONEWOLF Bonus: | L_Kensington_13K | | |
| Position | Driver | Car | Total Time | Gap | Points |
| 1 | eciracing | Honda Integra Type R (DC5) '04 | 42:34.490 | --- | 10 |
| 2 | peyepete | Honda Integra Type R (DC2) '99 | 42:36.251 | +01.761 | 9 |
| 3 | L_Kensington_13K | Mitsubishi FTO GPX '97 | 42:39.024 | +4.534 | 9 |
| 4 | Juan-de-Juarez | Acura Integra Type R '01 | 43:19.997 | +45.507 | 7 |
| 5 | NoLimitBig | Honda Integra Type R (DC5) '04 | 43:24.492 | +50.002 | 6 |
| 6 | NumbSkuld | Honda Integra Type R (DC2) '99 | 43:26.141 | +51.651 | 5 |
| 7 | iceandspice | Honda Integra Type R (DC2) '99 | 43:35.816 | +1:01.326 | 4 |
____________________________________________________________
I see everybody else doing this, so I will to:

EXOTICS SEASON 1 CHAMPION, FF SEASON 1 CHAMPION, SUPER GT SEASON 1 CHAMPION, S2000 CHALLENGE SERIES CO-CHAMPION, LE MANS 2012-S CHAMPION, JUAREZ SPORTS CAR CHALLENGE CHAMPION, SUPER GT SEASON 2 CHAMPION, FF SEASON 3 CHAMPION, TNR SEASON 1 CHAMPION