Reply
Topic Options
Mark Topic as New

Mark Topic as Read

Float this Topic for Current User

Bookmark

Subscribe
Highlighted
Exotic Touring Series - Season 3 - Finished
[ Edited ]
270 replies 1506 views Edited Dec 22, 2012
Welcome to season 3 of the Exotic Touring Series. Here you will find fast cars, clean racing, and best of all cool people. If this sounds like something you'd be interested in, send a friend request to WAGG__da__DOGG. The races will be held in my lounge.
The Exotics series will consist of 16 races and will include Spa and Motegi. Due to the fact that not everyone has the dlc tracks, everyone's lowest finish during the season will be subtracted from their final position in the standings. Each race will be around 50 to 60 minutes long.
Season 1 champion: eciracing
Season 2 champion: faceman557
Season 3 champion: L_Keniston_13K

Car Regulations
600 pp
Must use productions cars ( no RM, race cars, concepts, chromelines, or tuner cars )
No tuning restrictions
No tire restrictions
If you are unsure if a car is production or not, please let me know before race day so I have time to answer back.
What's new
Once a car is used in a race, it cannot be used again until two races have passed. You cannot use the same manufacturer two races in a row. If you skip a race or two you still have to follow the car rules. Not following this rule will result in a max of 3 points earned during the race regardless of where you finished. It is each individual racer's responsibility to make sure a car used on race days is within these parameters.
NOTE: Different years of the same car model ( Ford GT for example ) will be considered the same car this year.

Lounge Settings
Mics will be off
All assists will be allowed
Penalties will be off
Fuel/Tire wear will be on
Strong slipstream
Real grip
Light damage
Race delay will be set at 180 seconds
Race day
On Thursdays I will open my lounge at 8:30 pm est and we will then have one hour to practice. All races will start at 9:30 pm est and no later than 9:45 pm est if we have delays due to people being kicked, being late, etc. On every track I will give a 20, a 10, and then a 5 minute countdown to the race. Once we reach 5 minutes to go, everyone please stay on the track and have at least one timed lap to ensure proper grid placement at the start of the race. There are two exceptions to this rule: The Ring and Sarthe. At these tracks I will give a 10 minute countdown and after that please stay on the tracks to get at least one timed lap in.
NOTE: If anyone is kicked from the lounge at the start of the race and is back within +/- 5 laps during the race, we will attempt one restart. I will ask everyone to please exit the track and we will then get into the pits and we will start the race over.
NOTE: Upon completion of each race and after I record the results, we will then do a 5 lap preview race of the next week's track. This is optional for all drivers.

Points
1st - 10 points
2nd - 9 points
3rd - 8 points
4th - 7 points
5th - 6 points
6th - 5 points
7th - 4 points
8th and lower - 3 points
NOTE: If anyone is kicked during the race and they don't get back in early enough for the race to restart, they will get 3 points. If anyone is kicked after the lap cutoff point for restarting, they will get 3 points.

Prizes
Race winners:
1st - 1000 ticket, 3 paint chips
2nd - 2 paint chips, tuning part
3rd - tuning part
Championship Prizes:
Season 3 champ: 1000 ticket, any premium car of their choice that can be gifted, 5 paint chips, 5 tuning parts
Runner up: 1000 ticket, 3 paint chips, 3 tuning parts
3rd : 1000 ticket
Everyone else that places outside the top 3 will receive random stuff from me.
Looking forward to season 3. See you guys on the track!

Re: Exotic Touring Series - Season 3 - ( starts on 8/30)
[ Edited ]
Dec 27, 2012
Note: All scheduled number of laps will be subject to change. If needed I will use the preview race replay to determine if each race will be at least 50 minutes long.
Re: Exotic Touring Series - Season 3 - ( starts on 8/30)
Aug 21, 2012
Alright! Now we're in business again!
My GT and F1 needed some dusting off anyway. Hope I can be more competative this season.

Gojet-64 is now Encvell. (Gojet-64 is now only used for older games and Vita)
Back up your PS3's and PS4's hard drives!
Try repairing your corrupted hard drive without losing data,
here
.
faceman557
Hekseville Citizen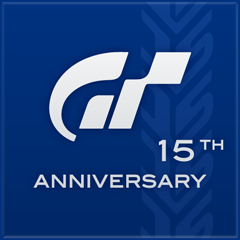 Registered: 09/11/2011
Offline
314 posts
Re: Exotic Touring Series - Season 3 - ( starts on 8/30)
Aug 23, 2012
16 races, 16 cases, Yeah I think I'm ready for this!
Ferrari F1 Season 2 Champ-6 wins 9 podiums
Exotics Season 2 Champ-5 wins 13 podiums
FGT Season 1 Champ 5 wins 5 podiums
Acura NSX '91 season 1 Got my A$$ handed to me 1 win
Megane Trophy Season 1 Champ 9 wins 9 podiums
Re: Exotic Touring Series - Season 3 - ( starts on 8/30)
Aug 23, 2012
Face, glad to have you back to defend your title. 16 cases?? Not even I can do that lol.
Tonight I'll be in my lounge starting at 8:30 est and I'll be on til about 10 pm est. If anyone wants to practice stop on by.
Couple of things: While practicing for the FF race yesterday, I experienced a pit glitch at Daytona Road Course. Every time I entered the track to run some laps, my car was kicked into the grass and when I got back onto pit road it reset the car. Happened every time in practice but luckily it did not do this in the actual race. As such, Daytona Road Course has been replaced by Fuji. I have not yet decided which version it will be but that will happen tonight. Trial Mountain Circuit (25 laps) will now be the first track on the schedule and Fuji takes TMC's place on October 11th.
Tonight I'm going to run some laps on Cape Ring Full to get an idea on the number of laps the race will have and also a version of Fuji will be decided on and the number of laps for that race as well. If anyone wants to after that we can run laps on the first track in the schedule, Trial Mountain Circuit.