Reply
Topic Options
Mark Topic as New

Mark Topic as Read

Float this Topic for Current User

Bookmark

Subscribe
Highlighted
Re: DTM Racing Series (German Touring Car Championship) - Season 1
---

WAGG__da__DOGG wrote:


Hey wisc, are you going to allow the BMW rides into the series? I was just wondering cause during the first test session you guys were talking about it and I forget if you said yay or nay. You had the car selection set to DTM I believe and the BMWs did not show up on my car list to use and I know I have at least one of them. Just wondering is all.

---

Hey Wagg,
To be honest I am still 50/50 on what we should do with the BMWs. What are your thoughts? I did notice that if you set the room to "touring car" it will not allow any of the Le Mans styled GT cars (Corvette C5-R, BMW M3 GTR, Viper GTS-R). The only reason I have not included the two BMWs from the start is that neither is a true "DTM car". I am not saying that I am opposed to having them in our series. In fact I tend to be a fan of any BMW race car, I just did not know what other people thought about them. At 600PP my BMW M3 GTR has a lot more HP than the other standard DTM cars, but it also weighs a lot more.
Including the the BMW M3 GTR race car probably adds more pros than cons to our series. With that being said we will allow the M3 GTR race car at the next two test sessions. That should give everyone enought time to test the car and provide feedback. If there is a strong response from a majority of people to include the car I have no problem doing so. The same is true if we receive negative feedback about allowing the car to take part.
Anyone is welcome to state their opinion about whether to include the BMW M3 GTR Race Car or not to include it. This will be a group decision. Like to the car is below.
http://www.mygranturismo.net/car_sheet.php?id=86
Re: DTM Racing Series (German Touring Car Championship) - Season 1
I was just wondering that's all. I have no qualms about the BMWs being included/not included into your series. I was just gonna suggest that the car type be open next test session so we could see how the BMW compares to the CLK. Maybe in the next test session we could run on some tracks on your schedule with lots of turns to see how the CLK compares with high downforce on compared to the other cars at 600 PP. I'm sure tomorrow night we all can figure out some ways to make the CLK not so dominate lol.
Re: DTM Racing Series (German Touring Car Championship) - Season 1
Test Day # 2 tomorrow night @8pm est
Hi everyone join us for our second test session. Practice will take place tomorrow night, July 16th in my lounge at 8pm est. Remember this is an optional practice and no points will be awarded. Great opportunity to test the cars and the current rules and regulations.
We will be testing PP limits instead of HP/Weight limits tomorrow; plan on testing at +- 600PP
most of the testing will be done at Spa and if we have enough time we will switch to different track(s)
look at the OP for the approved cars. The BMW M3 GTR Race Car will be allowed for this test session as well.
hope to see everyone there
Juan-de-Juarez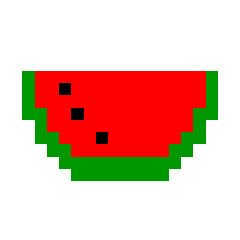 Offline
Re: DAM Racing Series (German Touring Car Championship) - Season 1
[ Edited ]
Hey everyone I will be in my lounge in about 30 minutes. We will start off for with the Indy Road Course for a little bit and then switch to Spa or any other track (s) that people would like. I believe that even those who have not purchased the DLC can still race at Spa if it's loaded in someone's lounge. I guess we will find out tonight.
Re: DAM Racing Series (German Touring Car Championship) - Season 1
[ Edited ]
Great practice tonight. Thanks to everyone that came and participated. After testing the cars at a 600PP limit what are everyone's thoughts? After testing at Monza the cars still perform very well with little downforce and the Astra and the two Audis seems well matched with each other.
thoughts on switching to a 600PP limit? Do you think this will even the Merc CLK?
two options regarding Spa: 1). Replace Spa with a different track 2.) allow everyone to drop lowest score and still run Spa? We will need to make a decision as not everyone will have the DLC track. Thoughts?
Should we allow the BMW M3 GTR Race Car?
Any final thoughts? Our last test session will be next Monday July 23rd
Juan-de-Juarez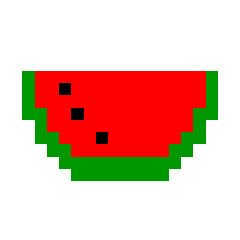 Offline
Re: DAM Racing Series (German Touring Car Championship) - Season 1
any place where theres long straights, its hard to pull away with the strong sli[p stream. the astra was quiet a bit slower arond the corners but i was able to draft up to the front.
I think we should be made to run two cars. 1 one week and another the next week. That way no one is just up front with the same car.
idk about the BMW, lets wait to see what ice said or i think wagg had it too?
Re: DAM Racing Series (German Touring Car Championship) - Season 1
At Indy the BMW compared very well to the CLK. I was able to run laps of 1:29 with those cars and with the Audi TT, using various downforce and hp settings. The reason I took off from you guys at Indy at the start when I was using the Audi was because I had default downforce and all power. Handle quite well. Then at Monza I couldn't keep up with you guys when I was using the BMW. The Audi is probably the best overall car while the CLK will do very well on tracks with lots of corners.
I think 600 pp is a good setting. Next week maybe we could make sure we have the BMW, the CLK, and the Audi in the races to compare results. Maybe we could do longer stints as well.
I'm in favor or replacing Spa with another track.
I think the BMW won't dominate the races as we saw last night so I'm in favor of allowing it.
Juan, the problem with having people run two cars is that all of these rides are standard and as such not everyone will have every car. I say we stick with wisc's original plan and have one car per person with one free switch if they choose so. If these cars could be gifted I would gladly send them to everyone that needs a particular ride. I assumed that all the cars were level 19 but they are not. I'm going to work on getting level tickets for the other cars so I'll have them to send to whoever if they want. Looking forward to the season. Peace
Re: DTM Racing Series (German Touring Car Championship) - Season 1
[ Edited ]
Thanks Juan and Wagg for your thoughts and suggestions. I will try to address each of your topics.

Weak vs strong slipstream? My initial thought that having this set to strong would keep the races closer and powerfully cars like the CLK couldn't pull away through the corners and pull further away on the straights. I think from our practice races everyone was able to keep up on the straights. If you follow formula 1 think of the strong slipstream as DRS. I think this helps even the cars out a bit more and should help make the races more exciting. However if no one likes the strong slipstream we can talk about changing it to weak.

I agree with Wagg that we can not allow people to use more than one car. Mostly my thought in that is not everyone has more than 1 or 2 cars to pick from and they would be at a disadvantage. Also my goal with this series is for it to be fun yet mirror real racing as close as possible. Naturally as Wagg has pointed out some cars are going to perform better at different tracks. Its up to the driver to limit their losses at the tracks where there car is not setting fast times. I decided to compromise and allow 1 free car change. I think this solution meets half was.

Yes we can change spa to a different track. What would everyone like. Another idea is to run 1 track twice as they typically do in the real dtm season were the first and last races are held at the same track.

Regarding the BMW lets plan on doing more testing at the next session before we decide. Thanks again guys for your ideas and thoughts!