Reply
Topic Options
Mark Topic as New

Mark Topic as Read

Float this Topic to the Top

Bookmark

Subscribe
Highlighted
DM's Daytime Drive Discussion
[ Edited ]
15 replies 172 views Edited Jul 1, 2012
Hopefully the previous thread will show up as Sony finishes the migration.
Also as I actually do an event (assuming I do actual events) I will post to the event section. But right now this is a non-event so it should be here.
EDIT: and naturally I put it in the wrong area... LOL Sorry 'bout that.
So, folks. Any particular day and time you want to schedule for an event? We can get together anytime (and you are welcome anytime I am in my lounge) but to make an event, it kinda needs to be scheduled. Seems kinda unlikely to actually get a group otherwise.
Secondly. I guess since this is my event, I'll ultimtely be in charge, with feedback from those participating.
My current thinking:
I kinda like the idea of a "Budget Race". Where you have so much to spend and then take out your cars to run. It could be interresting, there should be a bit of strategy involved, and a little "roleplaying" I guess, and it should promote diversity in the field.
Everything you do to the car would count towards the budget with these exceptions:
Oil Changes/ Car Washes (do car washes REALLY do ANYTHING?)
Wheels and paint. (again, aside from cosmetics, do the wheels actually give you any gain as he description says?)
Tires will be determined by your budget, not regulation.
This is a "For Fun" thing, not for bragging rights. So we can do things other events can't. Why don't we explore that?
So, Feedback?
Uncharted Territory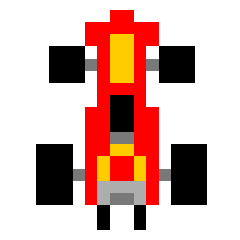 Registered: 01/09/2011
Offline
1712 posts
Re: DM's Daytime Drive Discussion
Jul 1, 2012
Re: DM's Daytime Drive Discussion
Jul 1, 2012
It'd probably be good if I put this here since the previous (temporially at least lost) thread would be seperate anyway.
My race schedule: all times eastern USA and approx.
Sunday 10:00-14:00 Have a race 10:00-12:00.
Monday 08:00-21:00 except this week when it'll be about 08:00-18:00
Tuesday 08:00-18:00
Wednesday 08:00-21:00 except this week - it'll be about 08:00-18:00
Thursday 08:00-18:00
Friday 0800-1800 Have a race 12:00-1400.
Saturday 15:00-17:00 (GT Sats,)
This will give everyone an idea of when I am available (as of now). I should have a monitor which is PS3 capable by the end of the month so I will be available when everyone else runs events so I can participate in more of them.
Re: DM's Daytime Drive Discussion
Jul 3, 2012
Also watch the "Wanna Race?" thread in the General section.
I'm still looking at the "Budget Race" idea and it looks like it isn't going to work as well as I thought it would. It'll work, but just not like I would like. It isn't going to promote running your favorite car and generate any kind of balanced field. Not close.
Say the budget is set to 100,000.
I've got a fondness for the Renault 5 Turbo, Value new 74,500. (REALLY REALLY Overpriced...) It's 395 PP "base" after oil change. You have 25,500 left in the budget and you want sport tires at least as it comes on comfort softs. So minus at least 6000 for hards and you are below 20,000 for all your tuning upgrades. But you can do a bit. So, what's the problem?
Go to the NCD. Dodge. Scroll over. Three letters... ACR. For 100,000 credits you get a 579 PP car before oil change...
See the problem?
Any ideas for making this work?
no_affiliations
Lombax Warrior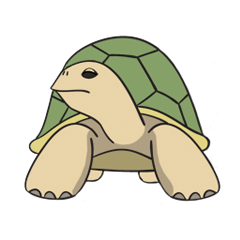 Registered: 09/15/2011
Offline
145 posts
Re: DM's Daytime Drive Discussion
Jul 3, 2012
Only thing I can think of would be to use a credit limit in addition to another rule: PP limit or with a pre-screened group of cars, etc. There's a little bit of honor system in using a credit limit, anyway, so it may only be necessary to give an idea of what cars would be featured in order for participants to find something similar. Could potentially also post an approximate goal lap time (or max/min clean lap times) on a particular track and allow people to build a car to run at that speed within the budget. Or general theme (driveline, engine size, production date, etc.). Most of the people I run into WANT a balanced competition so, although there are those willing to cheat by gaming the system to get an advantage, I think any guideline you set will be followed voluntarily by the vast majority of those likely to show up.
Uncharted Territory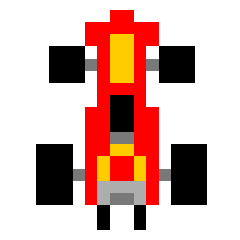 Registered: 01/09/2011
Offline
1712 posts
Re: DM's Daytime Drive Discussion
Jul 6, 2012
i have been hosting races with 500pp cars and it has been close. but last night we were all racing the scion fr-s at 500 pp, and WOW!! with everybody in the same car, it was real close and was real tight racing, we had a blast. i think everybody had their car tuned a little different, but still real close racing, some of the closest between a pack that i have ever expierenced
Re: DM's Daytime Drive Discussion
[ Edited ]
Jul 7, 2012
Let's see if we can test the waters with this thing.
What day Mon - Thur would be good for everyone interrested in this? And what time would be best from 9:00 to say 4:00 Eastern US?
How about this to start: 500PP with REASONABLE engine power limiting allowed (please do not bring a 550+ detuned to 500) and 500 would not be unreasonable on sport softs, but lets say Race Hards.
Does everyone have the new DLC?
Also, what is YOUR favorite (I'm not neccessarially driving to win) car in the game? I wouldn't mind everyone getting to race their favorite car...
Oh, I'm partial to the little Alpine A110...
Uncharted Territory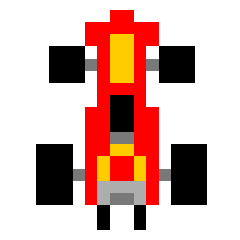 Registered: 01/09/2011
Offline
1712 posts
Re: DM's Daytime Drive Discussion
Jul 7, 2012
Re: DM's Daytime Drive Discussion
[ Edited ]
Jul 8, 2012
Still trying to make my favorite cars competative without gaining a huge advantage over everything in the specs,,, Kinda tricky that...
Production Car from before 1990
Engine 2.0 liters or less.
50,000 credit upgrade budget. Starting with a stock car.
How does that sound for one set of specs?
So you get the car for free (say it's your daily commute car you want to run on the weekends, SCCA-style) and you have limited funds to do upgracdes.
I know this is honor system here. For a for-fun event I think that will be ok.
This also does not trod on Audioinstaller's event specs and will offer people the chance to run a different car.
And since noone has thrown out any times, how does Wednesday at 4:00 sound? (really a start for the discussion. Not fixed if it needs moving.)
Well, that's a start.