Reply
Topic Options
Mark Topic as New

Mark Topic as Read

Float this Topic for Current User

Bookmark

Subscribe
Highlighted
Corvette RM Challenge Series - Event Completed
[ Edited ]
328 replies 1314 views Edited Jun 22, 2013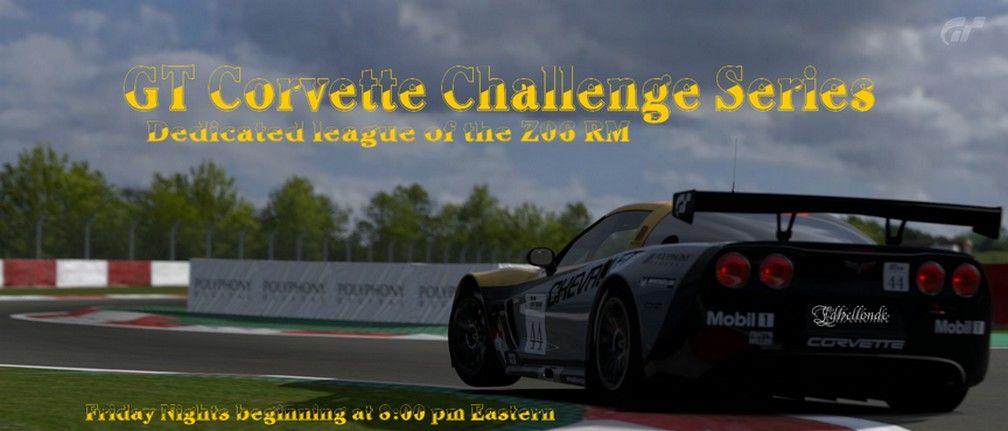 This will be a 10 race series for the Corvette Z06 RM. Tentatively set for Friday nights, room to open at 8:00 PM Eastern, qualifying at 8:15 PM, and main event at 8:30 for approximately 1 hour. Maximum of 12, maybe 14 openings.
Tentative start date is April 19th. 10 races will end the series just before the summer holidays.
Points will be awarded; 16 for 1st place, down to 4 for 12th. points will be given for disconnects and excused absences as well.
Never mind the points scheme - more fun without worries about your points placing or missing a race.
The Car:
Chevrolet Corvette ZO6 RM

600 HP
1150 kgs
Full tuning and aero allowed
Tires are Racing only - compound will be left to the individual driver.
Additional Specs:

ABS, TCS and the Driving Line allowed. No Skid Force, etc.
Fuel and Tires set to Normal, weather dry and daytime.
Boost will be Off
Draft to Weak
Damage Light
Penalties Off
Grip off track set to Real

Notes:

New for the second half of the season - all success weight added is no longer required. Instead, each win will reduce the winner's HP by 4 hp. 2nd place - 3 hp, 3rd place - 2 hp. These regulations start for Twin Ring Motegi on May 24th.
There will be a success weight added to the first 3 positions after each race! 1st place will add 30 kgs, 2nd place will add 20 kgs, and 3rd will add 10 kgs of ballast to the car - you may move it wherever you like. This is an experiment to help even out the field, and might be temporary, in which case all weights will be up to you.
All drivers will race in as courteous a manner as possible. No tolerance for rough racing, poor sportsmanship or hacked cars! Offenders will get one warning; further offences will result in ejection from the lounge and disqualification. Cutting corners is also illegal - please try to keep 2 wheels on the course at all times.
In the event of an incident on-track, please allow everyone to regain their positions before continuing. Yellow flag procedures can be added if everyone wants to.
Please post your car number and paint colour in the sign up list below. Thanks!
The Tracks: laps will be posted closer to the event day

1. Daytona Road - April 19th - 35 laps
2. Fuji Speedway F - April 26th - 40 laps
3. Corde (custom track by Gojet-64)- May 3rd - 35 laps
4. Laguna Seca - May 10th - 45 laps
5. Cote D'Azur - May 17th - 40 laps
6. Twin Ring Motegi - May 24th - 30 laps **Everyone please note the new regs!
7. Circuit de Sarthe - May 31st - 15 laps
8. Nurburgring GP-F - June 7th - 32 laps
9. Suzuka - June 14th- 30 laps
10. Monza - June 21st - 35 laps
A shout out to Gojet-64 for letting me include the Corde circuit from GT Saturdays. Thanks !
Anyone interested, please sign up with your car colour and number; and I'll add you to the list. Races held in my lounge, so please send me an FR.
Technical Inspections:

May be necessary due to the weight regulation, however: I'm not going to enforce this at first. we will use the honour system. Just be ready in case I ask you to put your car up on share so I can check your weight adjustment.
If anyone wants to post pictures, or some off-topic stuff, there's a thread for that .
http://community.us.playstation.com/t5/Gran-Turismo-Series-General/Corvette-RM-Challenge-Series-Phot...
That's it for now - hope to see you all on track!
Re: Corvette RM Challenge Series
[ Edited ]
May 21, 2013
The Sign-Up List:

1. Edhellonde - # 44, Atomic Orange

2. WAGG_da_DOGG - # 14, Silver

3. cr0wlft0fdmurder - # 40, Bright Green

4. tguns16 - # 16 - Matte Black

5. Mastr GT - # 54 - Two Shades of Grey

6. Daletona Dave - # 88, Lightning Yellow Pearlescent

7. Gojet-64 - # 64, Blue

8. peyepete - # 70, Red

9. WyldAnimal - # 13, TBA

10. exXboxfan - # 76, Gunmetal Metallic

11. iceandspice - # 15, Light Blue

12. hey6541 - # 33, TBA

13. jaejsteele - #18, Dark Green

14. Lunzar - #2, TBA

15. dawson 864 - #23, Arrow Grey

The rims are also paintable, just can't install new.

Re: Corvette RM Challenge Series
Mar 22, 2013
sweet. like that you chose the z06 rather than the ZR-1...
I am definitely interested, but will have to wait until the date gets closer to commit toanything.
baby arriving in a few weeks so that will definitely play into this a bit
aka Ex_Stream_Tuna -FR's & Racing done here. ExXboxfan = Netflix only

cr0wlft0fdmurder
I Only Post Everything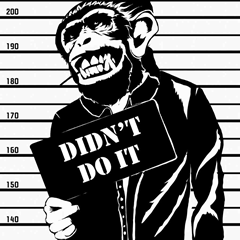 Registered: 06/23/2010
Offline
1060 posts
Re: Corvette RM Challenge Series
[ Edited ]
Mar 22, 2013
Sorry Master - yes, ABS will be allowed; I'll go fix that right now! You don't have to use it if you don't want to.........
Nice to see you, Wagg. It's been a while! I'm happy to see this getting a bit of interest; was wondering - lol!
The inauguration date is flexible; and most of us remember from SCREAM, a missed race isn't a real disaster. I'm kind of leaning away from a points scheme right now - just to keep it fun. Nothing really set in stone, yah? Should be interesting to see how much ballast it takes to ground crow. rofl
cr0wlft0fdmurder
I Only Post Everything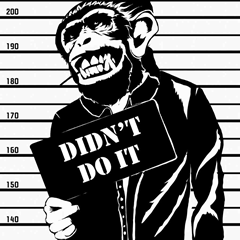 Registered: 06/23/2010
Offline
1060 posts