Reply
Topic Options
Mark Topic as New

Mark Topic as Read

Float this Topic for Current User

Bookmark

Subscribe
Highlighted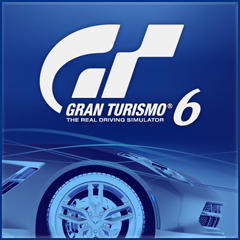 Online
Re: Acura NSX RM '91 Challenge
---

tguns16 wrote:
Well I made some last minute adjustments and really upset the car. I took some camber out of the rear and the back end would not catch itself to save its life. But to Hey's point, I do get nervous around certain drivers. But for some reason, when I was close to Pete, just seeing his name gave me a calming feeling lol. Why is that? I ran my best laps before and after passing him in the closing stages of the race.

And yes F1, 3rd is good but I could have ran for 2nd if my pit strategy didn't go out the window. Good thing I get a second chance. 1st was out of reach because 1, I don't have the skill, and 2, I don't have the skill! YET!!

---
I dont know tg, but that's better than getting mad at me LOL.

Sig by: exXboxFan.
Re: Acura NSX RM '91 Challenge
I got Comcast coming to my place tomorrow to hook up a new cable box and a new modem. Hopefully if all goes well my internet will be as fast or faster than it was before last Thursday.
I can't practice tomorrow night but I will be online ( internet permitting ) Wednesday night to run some laps.
Re: Acura NSX RM '91 Challenge
Wyld and NoLimitBig…
I had to exit Rome last night; emergency arose at the house with the dog and an Opossum. My fiancé was screaming bloody murder, to only find the dog sniffing the "playing dead" Opossum… LAME!
Who took that coveted 1st spot?
Lunzar
Re: Acura NSX RM '91 Challenge
Hells yeah! I ready for round two... WAGG mentioned he wont be on tonight for practice. I am going to do my best to stay at the wheel most of the evening, starting at 4:15 CST, doing lines...
Re: Acura NSX RM '91 Challenge
[ Edited ]
Sorry guys. I can't make it this week. I'll be out of town from Thursday morning to Sunday evening.
If I told you exactly what I was doing... That's getting a bit private. I will say, that it has to do with a competition.

Last year, this competition was on the same weekend as the Denver Auto Show, so I could go to both events in one trip. This year, they are two weeks apart. I already went to the Denver Auto Show. Here are some pictures from it. They had much nicer cars this year.
I got to sit in this one (I'm not the guy sitting in the picture). You need legs as thin as paper to fit in the so-called back seats.

But then I got to sit in this! It's the same story with the rear seats in this car. I never saw a real GT-R until this one.

I think this is a good colour for this car.

Hm... I'll be honest; I'm not a big fan of convertible supercars. (Although I do like the Honda S2000, but that's not a supercar)
This car was supposed to be here last year, but the owner of the car backed out at the last minute. Apparently there's only 2 of these in the entire state of Colorado. As with the GT-R, I've never seen a real LFA until this one.

Deja Vu... Did I see this car earlier?

Love the Matte Black paint.

I also got to sit in this. The leg room in the back is quite good for a 550 horsepower blast-your-face-off saloon.
Supposedly, this thing doesn't handle well, despite some pretty wide tyres.
Gojet-64 is now Encvell. (Gojet-64 is now only used for older games and Vita)
Back up your PS3's and PS4's hard drives!
Try repairing your corrupted hard drive without losing data,
here
.
Re: Acura NSX RM '91 Challenge
[ Edited ]
Well, I wanted to practice tonight but yesterday I could not get away from work to keep the appointment with the Comcast cable tech. I rescheduled for tomorrow so hopefully after that is all done, I'll have stable internet.
Just in case my internet is no better tomorrow than what it has been since last Thursday, would anyone like to volunteer as a back up host if needed? I'll try to stay in the lounge and get the replay saved at least, or maybe I won't get kicked tomorrow night idk. Last thing I want to do is postpone the race again.
edit: I found out a few minutes ago that my neighbor picked up a package from Comcast for me earlier today. It's an Xfinity device. I hooked it up and while the cable still isn't working, I checked out my internet on Speedtest, and got this back:
23.78 mb/s download 4.08 mb/s upload 25 ms
Maybe my internet is fixed now, idk
edit: Just checked on the ps3 with one of my accounts and the test speed was roughly the same. I'll be online tonight after the Tigers game to practice and see if my internet holds up. Join up if you want to, around 8 pm est. I can practice for about an hour. Peace